Daniel Cormier Makes Surprise Admission- Says Dustin Poirier Shouldn't Fight Tony Ferguson
Published 09/15/2020, 7:30 AM EDT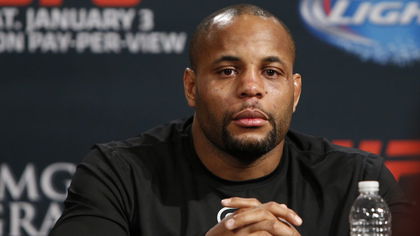 ---
---
The proposed Tony Ferguson vs Dustin Poirier fight had UFC fans excited, as this would be a brutal and bloody striking war. However, one individual was not keen on seeing 'The Diamond' Poirier enter yet another tough battle. Now, as the fight is off, he expressed his satisfaction at the events that transpired over the last week. 
ADVERTISEMENT
Article continues below this ad
Daniel Cormier spoke about his mindset regarding the lightweight fight and said, "I don't. I don't want it. Remember what I told you…for a fight that Dustin's been in Dan Hooker, Justin Gaethje, Max Holloway, Khabib. I wanted him to take a little bit of a step back in terms of who he fights next. Not another guy who is going to be a blood and guts war."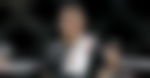 ADVERTISEMENT
Article continues below this ad
Poirier has had a busy last couple of years in the UFC and fought the cream of the division. However, barring 'The Eagle' he has come out trumps against the rest. Cormier may have taken this train of thought as he felt the barrage of elite opponents could take its toll on Poirier. 
He said, "There are other fights out there for Dustin. You gonna fight the number one contender again."
Daniel Cormier wants Dustin Poirier to fight a wrestler
When asked if was happy that Dana White said Tony Ferguson would get a new opponent, thus getting Poirier off the hook, Cormier clarified his stance. 
The former UFC fighter said, "No, I never said I am happy. I said initially when everybody was pumped and jazzed about the fight I'm thinking I wish he would've gotten maybe a wrestler. Somebody that's gonna try to hold him down and submit him."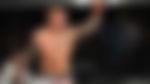 Barring Nurmagomedov, the rest of Poirier's opponents relied on a strike heavy offense. Hence Cormier wanted to see 'The Diamond' get a few wins under his belt against grapplers and polish his ground game.  
ADVERTISEMENT
Article continues below this ad
Finally, he spoke about Tony Ferguson and his uncanny ability to draw blood from his opponent's faces and make their fights difficult. 'El Cucuy' had an eight-year unbeaten streak. Earlier this year, he had Justin Gaethje wobbling in round two before time came to 'The Highlight's' rescue.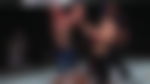 However, Cormier did not intend to discount his fellow Louisiana native and backed him to win, but not without leaving part of himself in the cage. 
ADVERTISEMENT
Article continues below this ad
Dustin Poirier has left training camp and headed home. However, 'El Cucuy' has appealed to the UFC to pay the former interim champion what he wants for the fight. The UFC may salvage the fight. But for now, Daniel Cormier seems to have gotten his wish to see Poirier fight someone else.