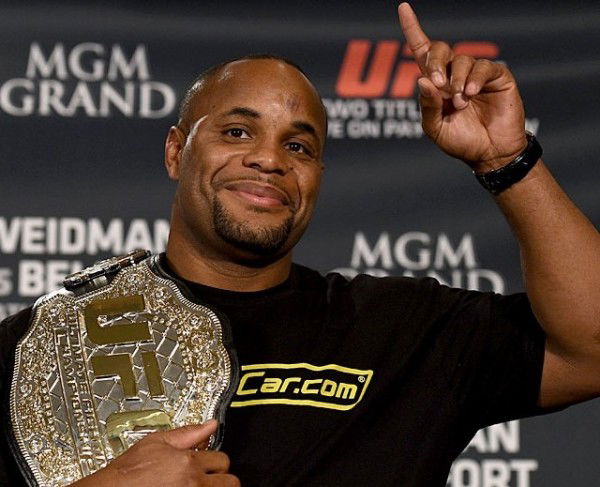 Since Daniel Cormier is ready to appear for his last fight against Stipe Miocic at UFC 252, a portion of the fanbase believes that his rivalry with Jon Jones has been unfinished.
DC is a true veteran of the sport, holding World championship across several weights and organizations. The 41-year-old has nothing more to prove. Yet, DC could never vanquish his bitter rival, Jon Jones. A mark that might haunt him forever.
However, Cormier still doesn't feel the urge to face off Jones for one last time.
Daniel Cormier rules out a possible trilogy fight with Jon Jones shortly.
As DC is set for his trilogy contest against Miocic, he sat down with BT Sport to discuss his whole journey.
When asked to pour light over a possible matchup with Jones, DC appeared uninterested. However, he still did not rule out the chances.
"Right now I am pretty certain that this is what it is. You know, I go there win the heavyweight championship, and I write off in the sunset. Just saying nothing is impossible," told DC.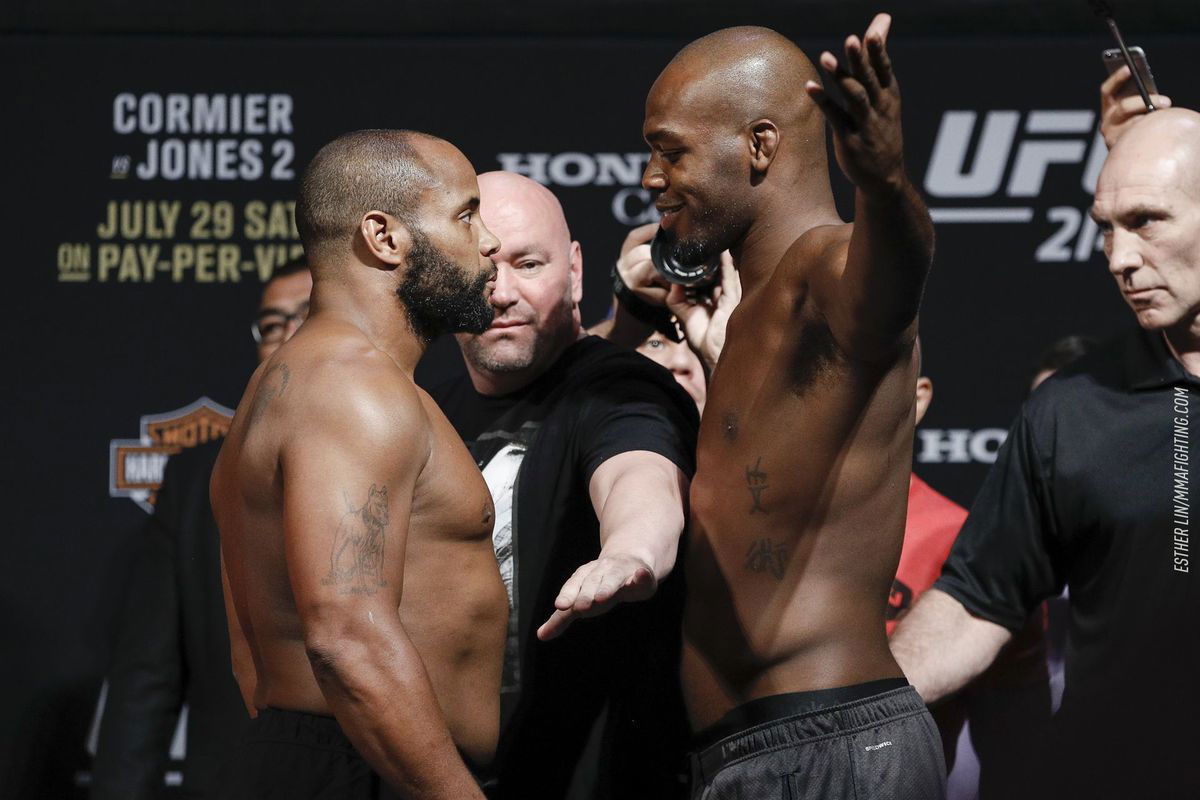 Despite citing a minimal chance, DC said that he has settled his mind on the retirement plans for now.
"I don't wanna do that because I would be lying, everything is possible, but if you ask me now, 95% of that wouldn't even make me want to fight again," said Cormier.
Cormier has had a tough time preparing for his UFC 252 bout. Since all the gyms were under lock and keys, DC had to turn his garage into one. He says that he also used his former residence to stay with his partners and train for Miocic.
Thus, he feels there can be a lack of energy for another battle after UFC 252.
"I prepared for this one (UFC 252) in the midst of a pandemic, so it required me staying away from my family, it required so many different things happening, that I don't know if I would be willing to do that again. That's all part of the reason you know," told DC.
DC- Jones: Unfinished rivalry
Jones and Cormier unveiled one of the biggest bad-blood rivalries in UFC, which the fans cherish till date. However, the rivalry hasn't met with a perfect conclusion.
While they have fought twice in the promotion, only their original contest can be taken into accounts.
In the original fight at UFC 182, Jones beat Cormier via unanimous decision, leading with 92 strikes over DC's 52. They met again at the main event of UFC 214. Jones silenced many people that night by knocking out DC with a head kick in round three.
However, Jones was later tested positive with banned substances and the result was ruled out. The trilogy fight could have settled the doubts between them. Yet, it appears off the charts now.
Continue the conversation on the app, join other MMA fans on MMA Fans App