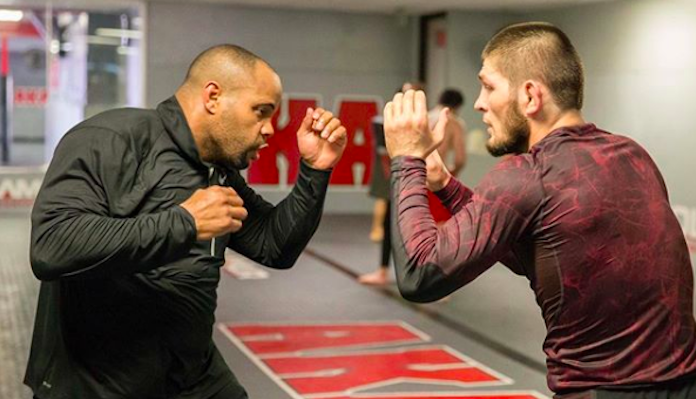 To a layman of the sport of MMA, Khabib Nurmagomedov doesn't seem the person to have a lot of friends. However, former UFC double champ, Daniel Cormier, is one of the closest friends of the Dagestani juggernaut.
The two have been training together at the American Kickboxing Academy for a long time. DC has also been assisting Khabib in his preparation for, arguably, the toughest fight of his career against Tony Ferguson. As the clouds of uncertainty hover upon UFC 249, Cormier weighed in upon his stablemate's preparation.
Cormier said that the Lightweight kingpin was looking sharp. He added that "The Eagle" was well aware of the threats that "El Cucuy" would bring.
"He looked good. Dude was training hard. He was very focused. He was aware of the challenge that was out in front of him," Cormier said while talking to MMA Fighting. "He's a guy who understands how difficult Tony Ferguson is to prepare for and how tricky he can be inside the Octagon."
Daniel Cormier explains Khabib's new trash talk
Daniel Cormier has watched Khabib work from a very close range. He says that the latter is a true professional. Even his trash talk has been around the same.
"So I thought he was on point. I thought he was ahead of schedule. I thought he was a true pro's pro," said DC.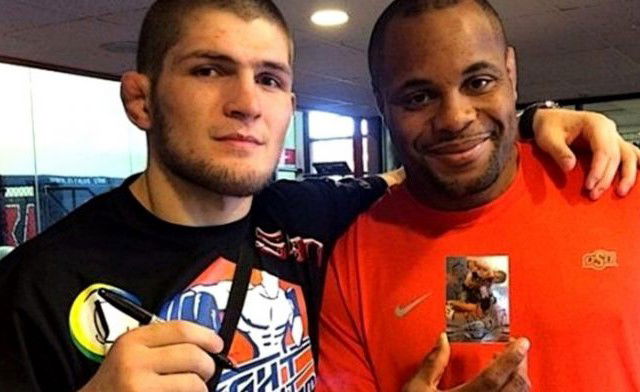 "That's his new thing. That's his trash talk — 'I am professional, brother, this is my thing, I am professional.' So he was locked in."
However, despite Khabib's readiness to fight, UFC 249 is still not a done deal. UFC President Dana White has been pushing aggressively for the event to take place. He has even said that he has four to five venues ready. However, Khabib is in Russia and bringing him over to the USA may be a challenge since travel restrictions have been enforced.
This is the fifth time that a fight between the two has been scheduled. However, it seems that the MMA gods don't approve of the booking that all UFC fans are waiting so eagerly for. The coming few days may provide us with some substantial information regarding the future of the event.
Continue the conversation on Telegram, join other MMA fans on MMA Fans Group