Daniel Cormier Welcomes Daughter 'Luna Rose Cormier' into the World
Published 09/15/2020, 1:15 AM EDT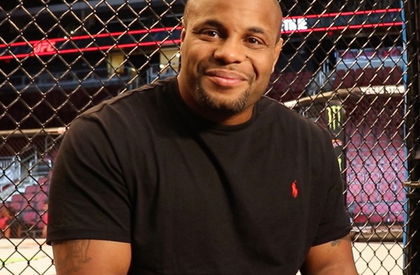 ---
---
Former two-division UFC champion Daniel Cormier spoke out on ESPN's "DC and Helwani" and shared some heart-warming news with his fans. Cormier announced that he became a father once more, and revealed the birth of his daughter, Luna Cormier. "DC" has been delving into updates related to the birth of his daughter after breaking the news of her arrival.
ADVERTISEMENT
Article continues below this ad
Ariel Helwani, who serves as his co-host on the show, along with being a friend and a long-time collaborator, was overjoyed by the news. Chiefly, "DC" had touched upon the fact that his child was nearing the due date on the previous week's edition of the show.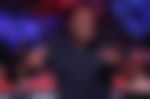 ADVERTISEMENT
Article continues below this ad
Daniel Cormier breaks the news!
The former Olympian provided some insight into his newly born daughter's birth and shared his excitement.
"I want to talk about the birth of Luna Rose Cormier. She was born last Wednesday, four and a half weeks early, and still six pounds eleven ounces. We were looking down the barrel of a twelve baby if she went full term. But man, she's here, she's home, she's beautiful. She is a splitting image of my daughter, Marquita. It's amazing to welcome my new daughter into the family, and I'm so happy and proud. I can't get enough of her."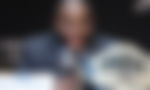 The proud father detailed the concerning process of having to prepare for an early arrival. Moreover, Daniel Cormier's excitement and joy were palpable to fight fans who were thrilled to share in the experience.
"She was born last Wednesday, we went in for a doctor's appointment and there were somethings that Selina was having to deal with and they were like 'you guys have to go to the delivery room now'. As concerning as it was, as nerve-wracking as it was, we were excited to welcome our baby. You start to get excited and you can't wait. She's here now, she's healthy and yeah, we're excited."
ADVERTISEMENT
Article continues below this ad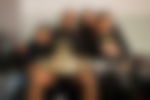 It appears as though Daniel Cormier's active retirement life will be put on hold as he has become a father once more. The father of three has transitioned out of the cage and finally, at 41, he's beginning a new chapter.
Also Watch: DC and Helwani (September 14, 2020)- ESPN MMA
ADVERTISEMENT
Article continues below this ad