"Darren Till Is Still as Dangerous as Anybody in the World"- Daniel Cormier Warns the Middleweight Division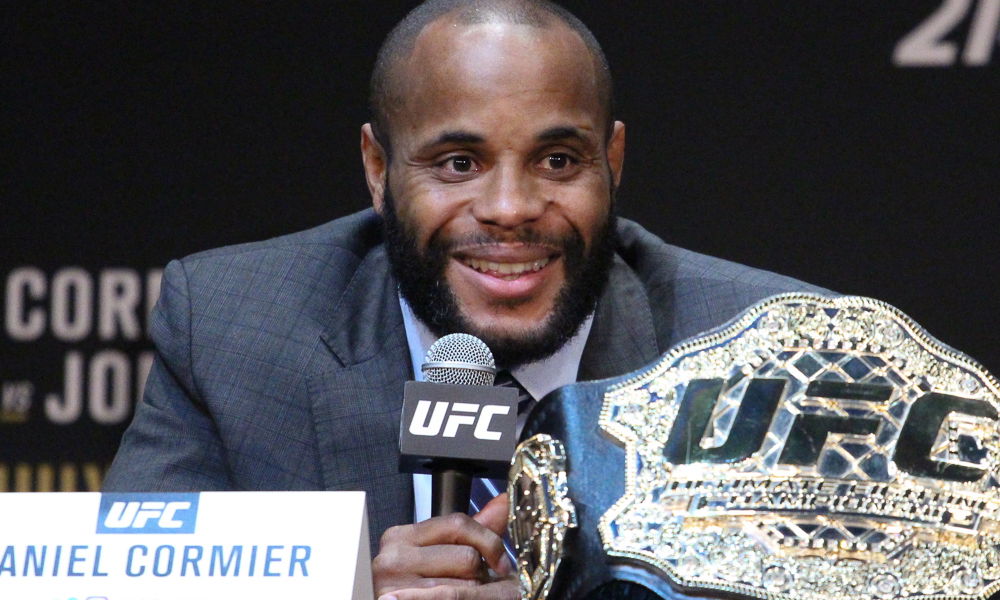 Darren Till lost the main event of the UFC Fight Night: Whittaker vs Till. However, he impressed with his striking and opened up a huge cut on 'The Reaper's left side in the final minute. In the post-fight press conference via MMA Junkie, 'The Gorilla' responded to Middleweight Champion Israel Adesanya's tweet of wanting to fight him. Here he claimed that this would be the easier fight.
UFC Heavyweight contender Daniel Cormier weighed in on the comment. On ESPN MMA's 'DC & Helwani,' 'DC' said, "I do, styles make fights, styles make fights. He understands he's fighting a striker and guess what else. The champ recognizes it too because he said it himself. 'I still wanna fight Darren. His striking is beautiful.'"
"I Still Wanna Fight Darren Till One Day"- Israel Adesanya Chimes in on the Main Event For UFC Fight Night 174
Cormier continues, "He understands that if he fights Darren Till it is a striking fight and those are the types of events that he wants to be involved in. So yea, I think because Izzy is not trying to take him down, he doesn't have to respect that part of the game. It might be a better matchup for Darren Till."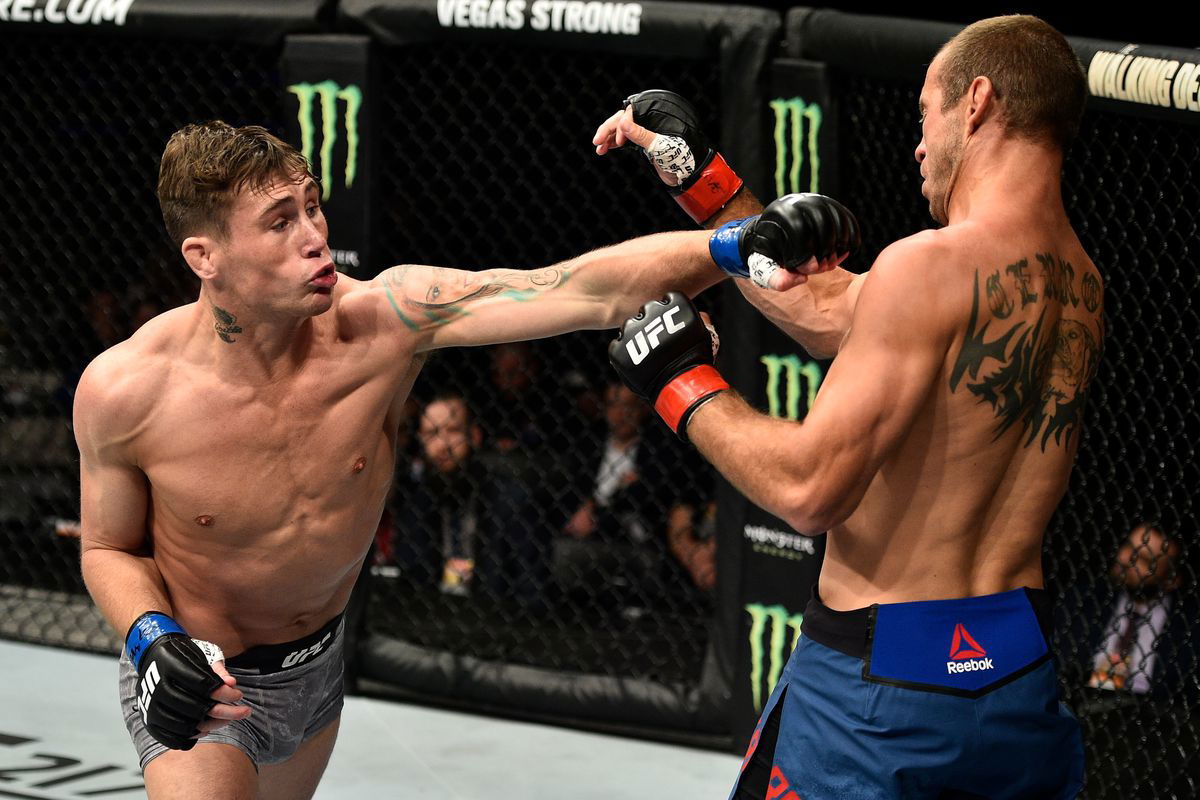 Whilst discussing a potential striking battle, Cormier did highlight Till's lights-out power. This is a sentiment shared by anyone who 'The Gorilla' fights. Ahead of Saturday night's fight, 'The Reaper' claimed that his opponent had only one weapon. However, he added that he could not disregard it as it has resulted in great success for his opponent. 
Read: "When He Hit Me With A Jab It Felt Like a Regular Right Hand" – Jorge Masvidal Names the Most Powerful Puncher He Has Faced
Cormier said, "But Darren Till is still as dangerous as anybody in the world. I want to state that for a fact. He has fought the very best of the best."
Darren Till has lost to the very best in the sport
The English fighter has suffered just 3 defeats as a professional. These have come in his last 4 fights against Tyron Woodley, Jorge Masvidal, and Robert Whittaker. 'The Chosen One' and 'The Reaper' have been divisional champions whereas 'Gamebred' is the UFC BMF Champion. He beat 'The Gorilla' to kick off a scintillating 2019.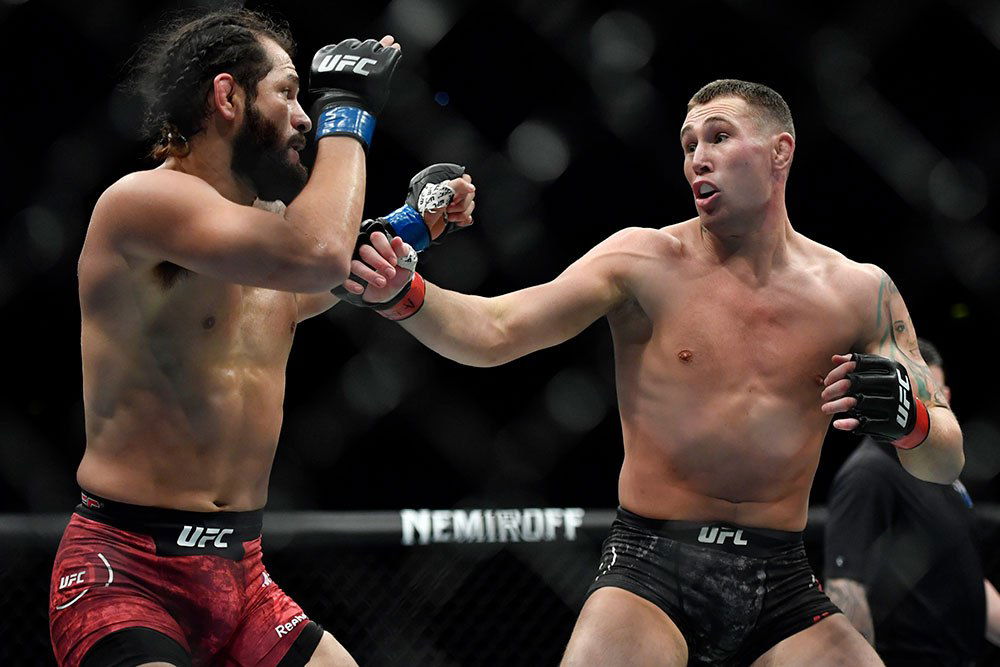 'DC' said, "Darren Till lost a title fight, Darren Till lost to Jorge Masvidal who two weeks ago was the belle of the ball. And he just lost to Robert Whittaker. So in those 3 fights, he has lost to three of the absolute best fighters in the world." 
The top-ranked Heavyweight concluded by saying, "So if you're one of the people that wants to write off Darren Till, you're out of your mind."
Daniel Cormier has proven to be an excellent analyst and fans can see him making a smooth transition to the role. What do you make of the fighter's views on Darren Till?
Sources: MMA Junkie-YouTube, ESPN MMA-Instagram
Continue the conversation on the app, join other MMA fans on MMA Fans App