Derek Brunson Says MMA Should Learn From NBA and 'Needs to Stop Building Fighters Up'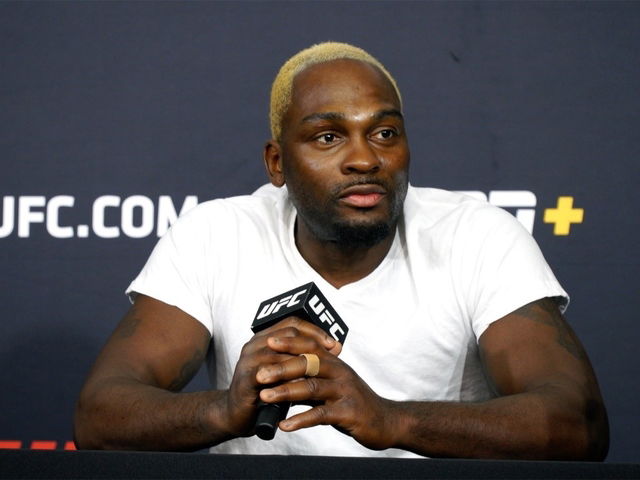 When Derek Brunson entered the Octagon against Edmen Shahbazyan, the focus was clearly more on his opponent than on himself. However, Brunson wasn't willing to let his name enter the list of fighters that Shahbazyan has defeated. Moreover, he isn't very happy with how young prospects like Shahbazyan get promoted way too much.
Shahbazyan came into the fight with a perfect professional record of 11-0. For someone who was eyeing to break Jon Jones' record of being the youngest UFC champion, he was on the right path. However, this was only until the step-up in the competition became too big for him to handle. Derek Brunson handed 'The Golden Boy' a convincing defeat in the third round of the main event of the UFC's return to Las Vegas.
After the fight, Brunson said that he wasn't very pleased with how the MMA world tries to build up their young prospects.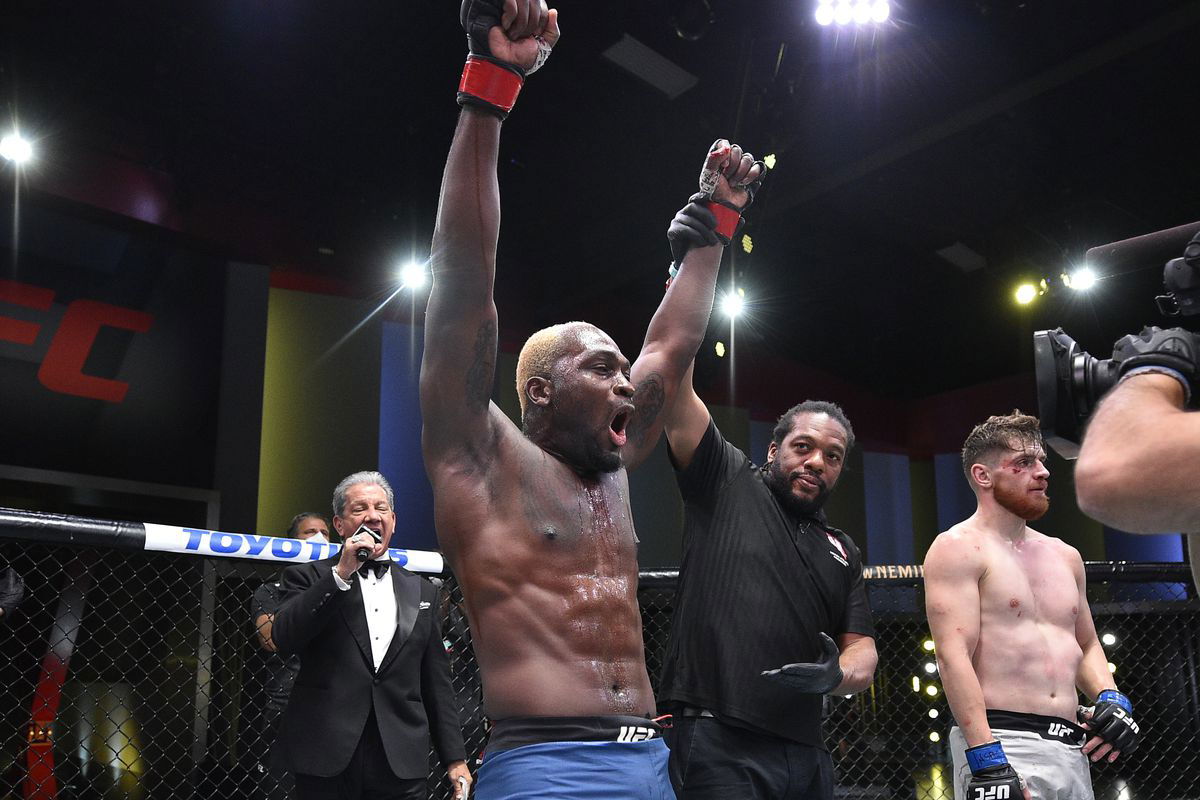 "I don't think MMA should be building. You look at the NFL or NBA. If you're good you'll play. MMA needs to stop building fighters up. If you're good enough to fight you fight whoever is close enough in the rankings. You go out there and earn it. There should be no favoritism. If you're earning your spot fight somebody tough. Keep working your way up," Brunson said while talking to the media after his fight.
While he was critical of how the system works, he didn't dismiss Shahbazyan's credibility as a fighter. According to the 36-year old, the fighter out of Glendale Fighting Club had every right to be in the cage with him. What Brunson isn't fond of is a system that made him the underdog in a fight which he ended up winning comprehensively.
Derek Brunson heaps praise on Shahbazyan, calls him a 'solid kid'
Managed by Ronda Rousey, Edmen Shahbzyan was seen as the future of the middleweight division by many. However, the loss against Brunson showed that the 22-year old will have to work a lot harder if he wants to win against elite competition. Edmen's opponent had nothing but praise for his character following the fight.
"I've had a war of words with people. But I've seen the social media and I actually liked the kid. Very solid kid, you know, bubbly kid. He just seems like an overall solid kid. No trash talk. I know I had to cancel one fight due to injury. He didn't say anything negative. He just focused on himself. People, like good people, you wanna see them do good. I wish to see him doing good in the future," Brunson said about  Shahbazyan.
With the win, Brunson has moved to 3-0 in his career since moving to Sanford MMA under Henri Hooft. His only losses have mostly been against champions and challengers in the division such as Anderson Silva, Robert Whittaker, Yoel Romero, and Israel Adesanya.
On the other hand, Shahbazyan will have to go back to the drawing board and figure out what went wrong. While he may not be able to achieve the goal of being the youngest UFC champ, he still has a lot of years ahead of him. For someone who has trained with Ronda Rousey for a long time, Shahbazyan can improve a lot in the coming years.
Source | MMAFighting.com on Instagram
Continue the conversation on the app, join other MMA fans on MMA Fans App