"Dominick Cruz Has No Mind": Khabib Nurmagomedov Blasts UFC Analyst For His Biased Verdicts
Published 02/27/2020, 12:50 PM EST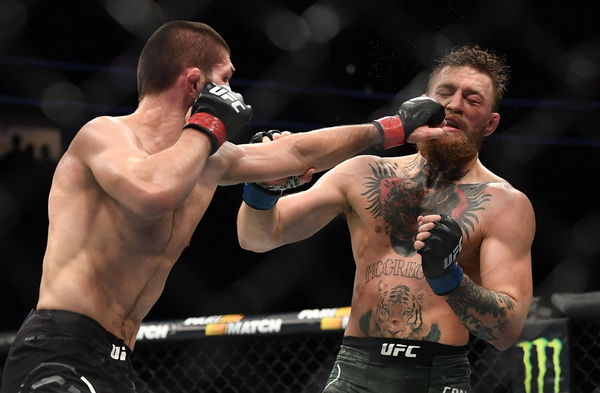 ---
---
Recently, UFC lightweight champion Khabib Nurmagomedov and his teammate Daniel Cormier were caught making fun of Dominick Cruz.
ADVERTISEMENT
Article continues below this ad
Daniel Cormier and Khabib Nurmagomedov are best friends. The duo often trains and have fun together in the gym as well as social media. In a recent video, they were talking about Khabib's match with Conor McGregor.
Conor and Khabib share one of the biggest rivalries in MMA. After a few incidents outside the octagon, the duo collided in October of 2018. Khabib absolutely dominated Conor in the fight.
ADVERTISEMENT
Article continues below this ad
At the beginning of the first round, Khabib quickly took Conor down. Khabib controlled him for the majority of the round. The second round was also a similar story. However, unlike the first round, Khabib started to rain down heavy ground and pound on the "Notorious" one.
Daniel Cormier and Khabib Nurmagomedov makes fun of Dominick Cruz
That round was one of the worst beatdowns of Conor's career. However, not everybody saw the fight the same way.
Dominick Cruz was a commentator for the fight. He had a different perspective on how the round went. According to Cruz, Conor was playing rope-a-dope with Khabib.
Rope-a-dope is a tactic employed by boxers and mixed martial artists in which they pretend to be trapped and let their opponents throw ineffective strikes.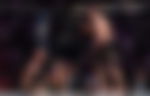 Almost two years later, the champion spoke out on Cruz's commentary.
"Tell your friend Dominick Cruz that he is without a mind," Khabib told Cormier with laughter.
"What is this brother? I smashed his (Conor) face. He (Cruz) talks about making me tired."
ADVERTISEMENT
Article continues below this ad
Khabib is absolutely right on this one. Conor was a different person by the end of the second round. The whole idea of rope a dope is to not get hit and make the opponent tired. However, this was not the case with Conor. Even commentator Joe Rogan called out Cruz for his comments.
Khabib refrained from using Conor's name. This indicates that their rivalry is still hot and there is a possibility of them fighting once again. Even the President of the UFC is keen on booking a rematch.
However, the champion does not seem interested in fighting Conor. Khabib believes that Conor is not a worthy contender and needs to fight top contenders to get back in the title picture. Apart from that, Khabib will face Tony Ferguson on April 18. Ferguson is supposed to be Khabib's toughest challenge yet.
ADVERTISEMENT
Article continues below this ad
If Khabib gets past Tony, would you like to see a rematch between Conor and Khabib?
Read: "I Taught You How to Jab": Daniel Cormier Mocks Khabib Nurmagomedov For His "Baby Jabs"