Dominick Reyes Trolls Jon Jones for Moving Into Heavyweight Division- "Those Guys are Slow"
Moves across UFC divisions are common among fighters and continue to happen a lot. However, when a fighter moves after an extended period of dominance, it leads to a lot of reactions. This is something the UFC is seeing, after it emerged that Jon 'Bones' Jones is moving up to compete against the heavyweight elite. Jones' final opponent at light heavyweight, Dominick Reyes, shared his reaction to the same.
He provided the world with his reasoning behind the light heavyweight legend's move. In the eyes of a few, he even trolled 'Bones.'
On ESPN MMA, he said, "I think he'll do well. He's moving to heavyweight because those guys are slow. You realize that, right? He can't keep up with us anymore."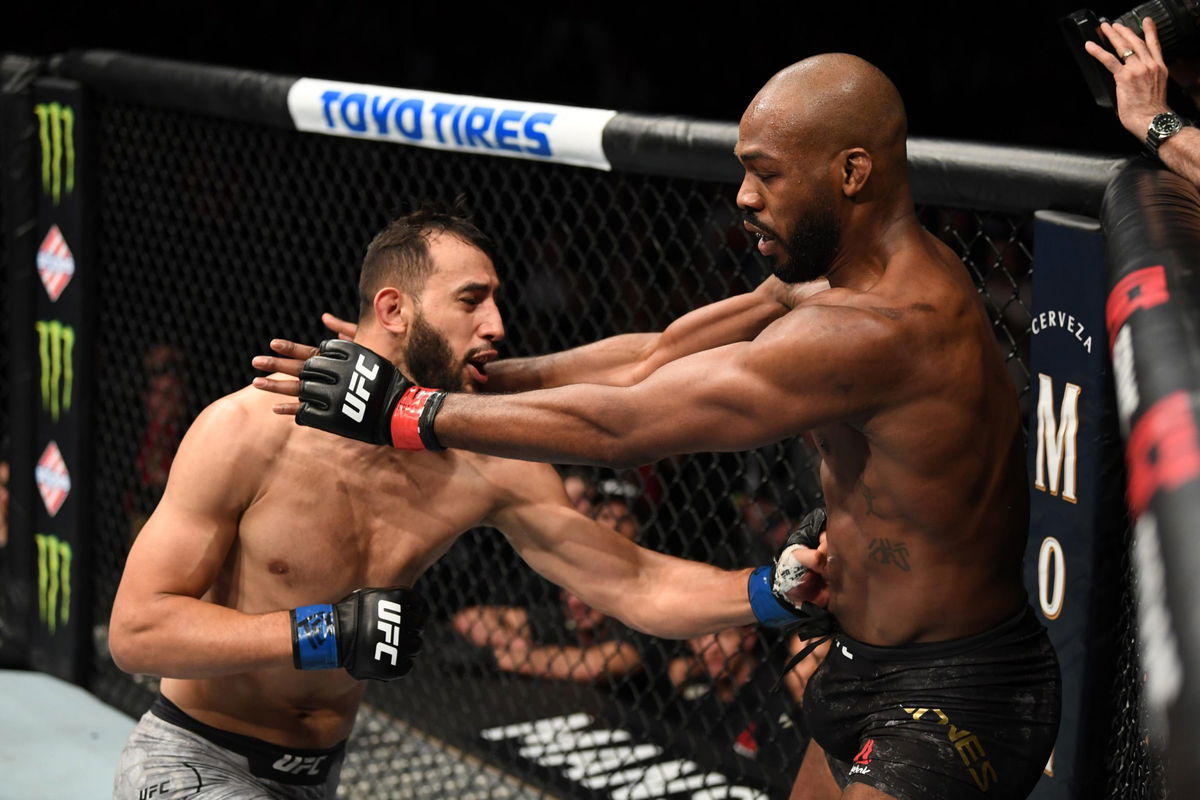 The light heavyweight division is stacked, as the fighters knew they had to be like machines if they were to have any hope of beating Jones. Reyes highlights the former champion's last couple of fights. 
Read: Dominick Reyes and Other Big Shots React as Jon Jones Leaves Light Heavyweight Title
"After what me and Thiago did to him, he's like 'man, I need to go up. These guys are getting too fast, getting too athletic, getting too good. The heavyweights are still slow. I can do my thing, I could go back to doing my thing against them'."
Dominick Reyes opines Jon Jones made the move as he is hard to hit
Jones did not dominate these fights, and as Bruce Buffer came to announce the results, fans actually believed that the undefeated streak would snap. However, he held on.
But as per Reyes, he realized that a move up would behoove him as he would have a speed advantage. 
However, at heavyweight, speed is still present, with the competitors there combining size with agility. Fans got glimpses of this in the UFC 252 main event and the Junior Dos Santos vs Jairzinho Rozenstruik fight. Moreover, Derrick Lewis moved at a tremendous pace to finish 'The Boa Constrictor' in round two of their main event.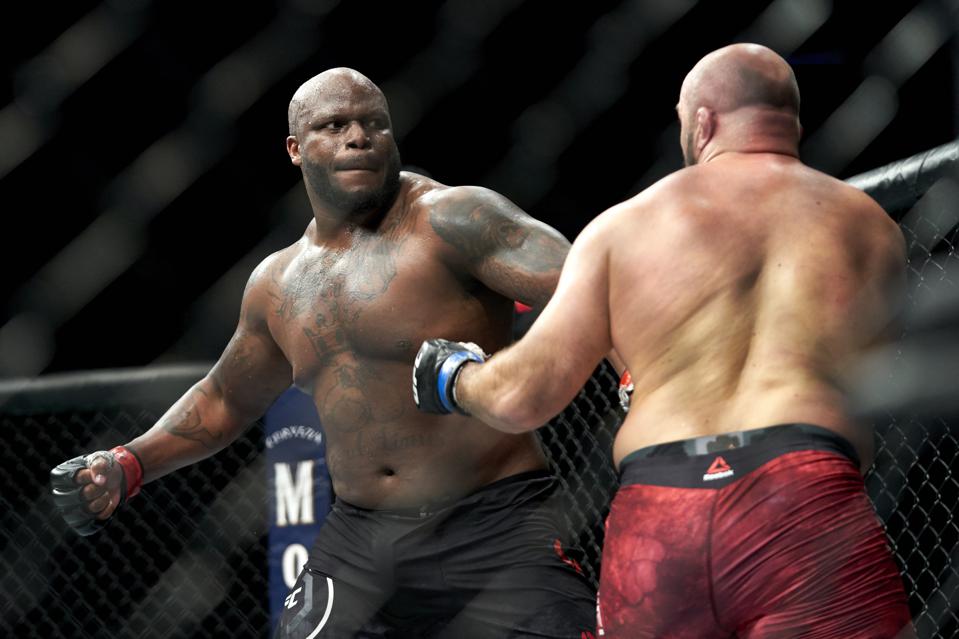 Additionally, 'Bones' could fight at a significant weight disadvantage, unless he bulks up to the upper limit of 265 pounds.  
"So I think he sees there's better matchups for him at heavyweight than there are at light heavyweight. There are dangers at heavyweight but Jon's hard to hit and he knows that. These guys aren't gonna be able to touch me."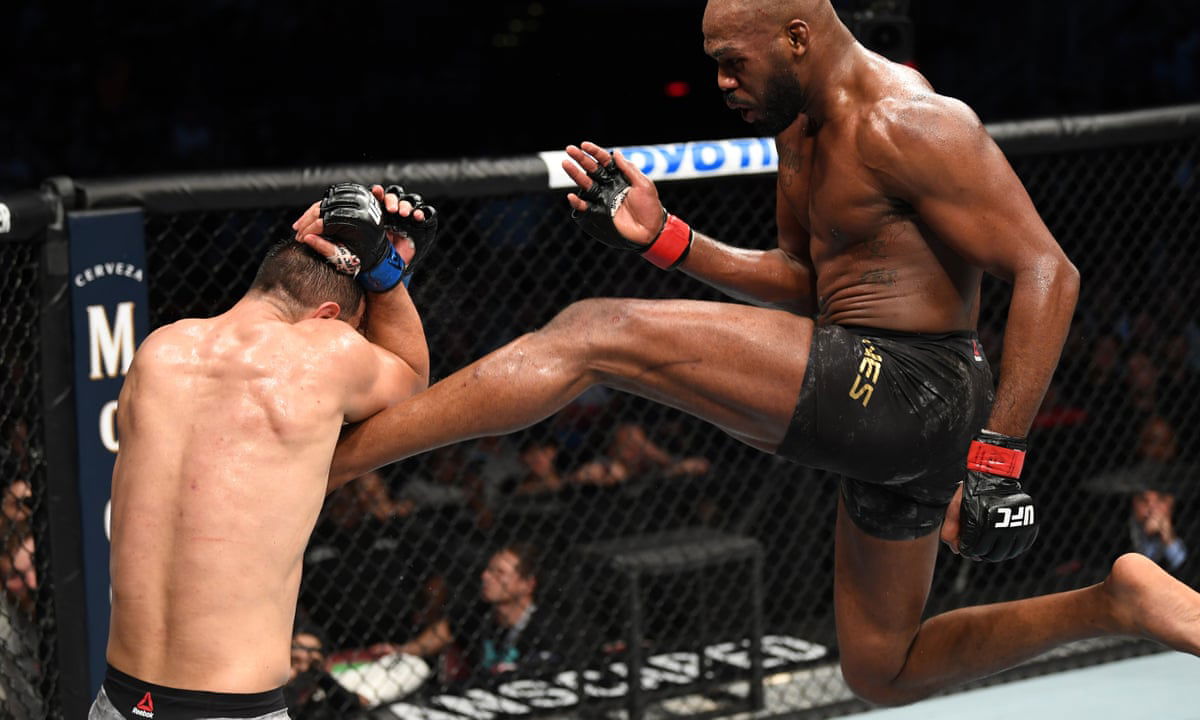 Jones certainly moves fast, and his oblique kicks will present a unique challenge. However, the prospect of him fighting at his own weight will be a treat to watch.
Nevertheless, the questions and comments will remain as Jones did not move up earlier in the days where he crushed opponents without a shadow of a doubt. What do you make of Dominick Reyes' comments?
Continue the conversation on the app, join other MMA fans on MMA Fans App