Donald Trump Agrees To Debate Joe Biden On The "Joe Rogan Experience" Podcast
Published 09/14/2020, 10:55 AM EDT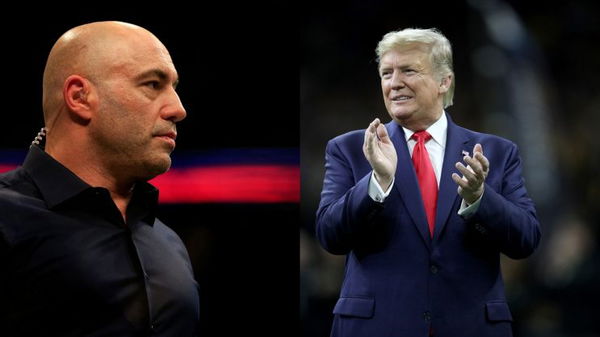 ---
---
The President of the United States Donald Trump took to Twitter and responded to a former UFC fighter in Tim Kennedy. The former 185-pound contender appeared on the "Joe Rogan Experience" Podcast and called upon the President to make an appearance. Chiefly, Kennedy suggested that Trump engages in a debate with opposing candidate Joe Biden with Rogan acting as a mediator.
ADVERTISEMENT
Article continues below this ad
ADVERTISEMENT
Article continues below this ad
Donald Trump seemingly had no qualms about the suggestion and enthusiastically agreed. His response to appear alongside Biden and Rogan has caught some significant traction on social media. Moreover, Trump's spirited response is very much in line with his personality and overall approach.
The Joe Rogan Experience
The veteran UFC broadcaster in Joe Rogan has played host to several high profile guests throughout his podcasting career. Rogan is no stranger to the world outside of MMA as his famed podcast delves into a wide spectrum of topics. Not to mention his profile is as large as ever given his recent $100 million deal with Spotify streaming services.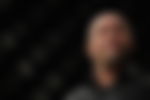 Additionally, Tim Kennedy has made several appearances on Joe Rogan's platform and touched on a variety of subjects. The aforementioned individuals got into a spirited discussion about the upcoming elections, how to combat insurgencies, and Joe Rogan's birthday party. What's more, Kennedy is an active Green Beret and Sniper in the Special Forces with Patriotism being his main mantra. Moreover, Tim Kennedy is an extremely vocal speaker on all things related to American life and politics, serving as an appropriate guest for 9/11.
The platform that Joe Rogan provides brings in a new layer of awareness to the general audience at large. Moreover, this diversity in content helped him become the largest mainstream podcast in the world. He continues to use his voice in tandem with other personalities to educate and provide insight into the relevant matters.
ADVERTISEMENT
Article continues below this ad
Fans of the "Joe Rogan Experience" would certainly be interested to see the Donald Trump and Joe Biden square off in a debate. As the election season approaches, both parties will begin their patented forms of campaigning. Donald Trump left no doubt that he will be willing to throw his hat in the metaphorical ring and appear alongside Rogan.
Also Watch- Joe Rogan Experience: Tim Kennedy
ADVERTISEMENT
Article continues below this ad