Donald Trump Includes Dana White in Task Force to Restart the Nation's Economy
Published 04/15/2020, 7:30 AM EDT

Follow Us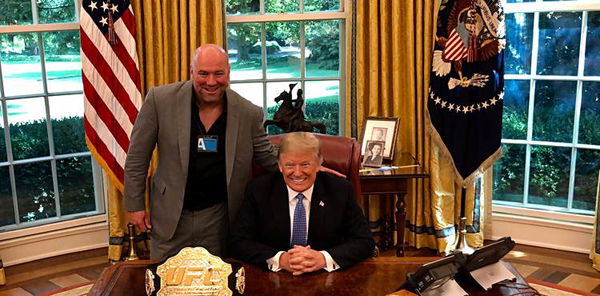 The United States has been hit badly by the Coronavirus. The country has over 570,000 confirmed cases as per the Centers for Disease and Control Prevention. The economy is shut and suffering losses. The Washington Post last month claimed that over 3.3 million filed for unemployment benefits. These numbers have only increased in April. President Donald Trump tasked leaders of various industries including Dana White with the help of restarting the economy.
UFC's Dana White is part of a task force to restart the United States' economy
A Tweet by sports journalist Andy Slater revealed the other sporting heads who were part of the task force. It includes NBA commissioner Adam Silver, WWE CEO Vince McMahon, MLB Commissioner Rob Manfred, NHL Commissioner Gary Bettman, and NFL Commissioner Roger Goodell. 
ADVERTISEMENT
Article continues below this ad
JUST NOW: Adam Silver, Rob Manfred, Roger Goodell, Gary Bettman, Robert Kraft, Jerry Jones, Dana White, and Vince McMahon are part of a large group that will help advise on how to restart the economy, President Trump says.

— Andy Slater (@AndySlater) April 14, 2020
Like fans all over the country and the world, Trump wants to get sports back.
"We have to get our sports back. I'm tired of watching baseball games that are 14 years old," says the President.
He jokes that he hasn't had time to watch, "I would say maybe I watch one batter, and then I get back to work."
ADVERTISEMENT
Article continues below this ad
The UFC is the closest among all the sports to a swift resumption. They were good to go this week with the Tachi Palace Casino Resort set to host UFC 249. However, the event was canceled after higher-ups at ESPN asked Dana White to stand down. 
Along with the UFC the NBA, MLB, NHL are all on hold.  All these sports could be set to return imminently as they have been handed a lifeline.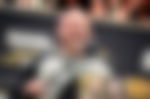 ADVERTISEMENT
Article continues below this ad
A Florida Governor memo deemed sports as essential businesses. This is only if they conduct their activities behind closed doors. Dana White and the other sporting heads want to resume. However, they aren't adamant about the presence of fans in the arena. Could Florida be the home of United States sports over the next month?
The UFC is targeting a May 9th return. A Brett Okamoto report reveals that 80% of fighters are on board with this. They are satisfied with the answers UFC has provided them concerning safety. However, the location for the UFC 249 event is top secret as Dana White will not want to see his event derailed yet again.