"Don't Add Salt to the Wound"- Jon Jones Waves a White Flag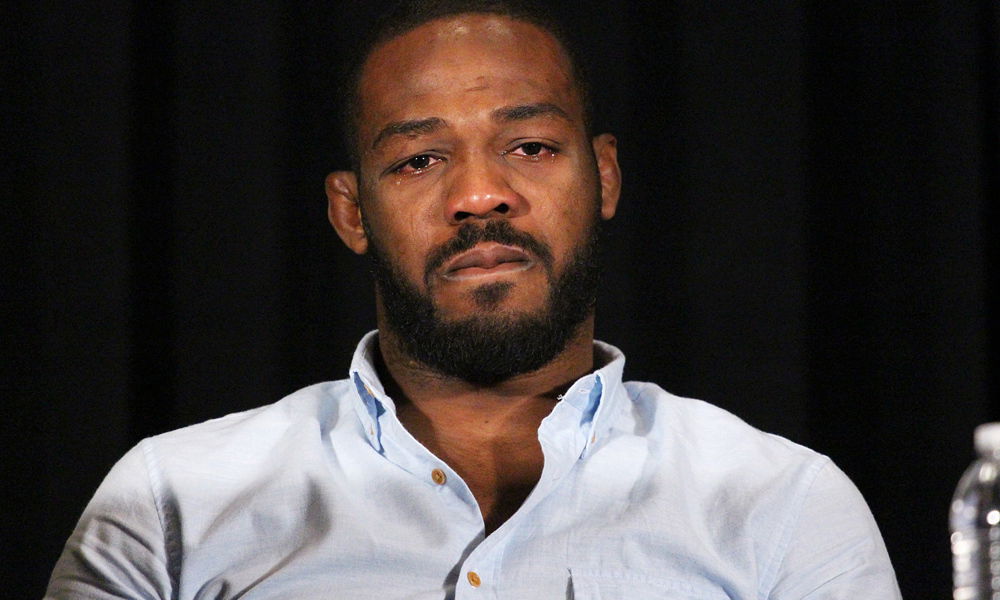 Both Jon Jones and the UFC find themselves at a crossroads concerning the idea of Jones' ascension to the heavyweight division.
However, neither party is willing to concede to the other's demands. This means that a super-fight between Bones and Francis Ngannou seems like a distant dream, for now. 
Jones recently took to social media to voice his concerns about the statements made by UFC President Dana White. The MMA kingpin opened up about the negotiations between Jones and the promotion, during an interview.
Seemingly, Jones was having none of it, he blasted White in a series of rants. Considering his outrage, it would not have been inaccurate to assume that Jones may have been feuding with the promotion.
However, he issued an update regarding the issue, clarifying that their clash has not led to any bad blood between them. He claims that it is nothing more than a difference of opinion.
if you're wondering I'm not fighting with Ufc. I'm not mad at Dana or beefing. Just surprised he went that route. I said my piece, I'm over it

— Jon Bones Jones (@JonnyBones) May 29, 2020
The promotion thwarted the UFC light-heavyweight champion's plans of moving up to the heavyweight division. A plan that has been in place for years and was initially agreed upon by the UFC, or so he claims.
Jones took to social media in a bid to clarify that he was not asking for an "absurd amount of money" and calls White out for lying and misleading the fan. However, the exact figures that lie in the midst of this controversy are still unknown.
You already let me down a bit by shutting down this Francis Mega fight, don't add salt to the wound by telling the fans something that's not the truth.

— Jon Bones Jones (@JonnyBones) May 29, 2020
Also Read: "That's Bulls**t Absolute Bulls**t" – Jon Jones Slams Dana White
Jon Jones refuses to back down
Unsurprisingly, Bones is not one of fall back at the first sign of resistance. He has revealed his intentions of gunning for a fight against Francis Ngannou relentlessly.
I'm not going to give up hope the way I'm taking this whole thing is @Ufc don't want to budget the Jon Jones heavyweight move up right now. They should've just said that, lying on me and saying I asked for too much it's just unfair. That was unnecessary.

— Jon Bones Jones (@JonnyBones) May 29, 2020
Initially, Bones was hoping for a heavier fight purse for putting everything on the line against Ngannou, and rightly so. In a fight between Jones and Ngannou, the latter does not have much to lose.
On the other hand, if Jones takes a fight against The Predator, his light heavyweight title lies in the balance apart from his streak of 18 unbeaten fights.
However, with the threat of the Coronavirus pandemic looming over their heads, the UFC's reluctance to compensate Jones, the way he would prefer, comes as no shock.
Nonetheless, Jones is not looking to give up on his move to the heavyweight division anytime soon. Yet it could be a long time before we see him inside the octagon alongside some of the hardest hitters in the promotion.
Also Read: "You're Willing to Pay Other Fighters Tens of Millions of Dollars"- Jon Jones Blasts UFC
Continue the conversation on the app, join other MMA fans on MMA Fans App