"Dude's a Genius" – Daniel Cormier to Train With Cody Garbrandt's Coach for Stipe Miocic Trilogy Fight
Published 06/09/2020, 1:34 PM EDT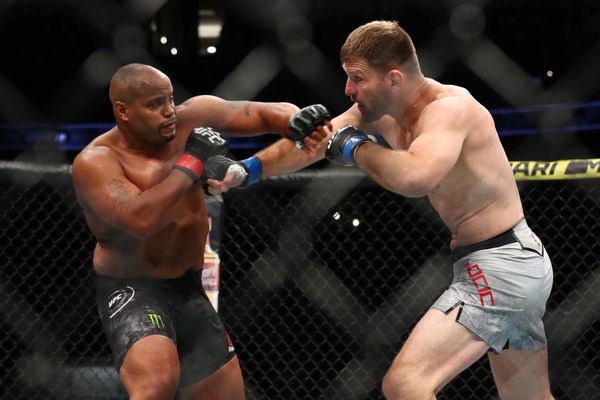 ---
---
Former UFC heavyweight champion Daniel Cormier is making special adjustments to defeat Stipe Miocic in the trilogy.
ADVERTISEMENT
Article continues below this ad
Cormier won the heavyweight title in 2018 against Miocic via a first-round knockout. He then went on to successfully defend his newly won championship against Derrick Lewis. Almost a year later, Cormier fought Miocic for the second time.
Although "DC" was winning the bout, Stipe adjusted his gameplan and knocked out Cormier in the fourth round. Cormier's loss set him up for a third fight against the reigning champion. However, the bout got delayed due to Stipe's eye surgery and his second job as firefighter-paramedic.
ADVERTISEMENT
Article continues below this ad
Nevertheless, in a recent post, Miocic confirmed that he is ready to fight whoever is ready.
Daniel Cormier makes crucial changes to his camp
The fight is probably several weeks ahead. But Cormier has already begun his preparations. He has now added an extra pair of eyes to look over his striking. The Olympian has joined hands with Mark Henry, the coach who helped Cody Garbrandt knock out Raphael Assuncao at UFC 250.
"I've always admired Mark Henry from the side. But now, after working with him, dude's a genius man," DC said. "I have talked to coach Henry and I told him that I want to work more as I get ready for my fight… He said he'd come out to visit me in California to workout."
Cormier stated that he wants to maintain his relationship with Henry. But he will continue to work with his previous coaches as well.
"I want to continue the relationship a little bit. I have only used my coaches. But to have another set of eyes is very good for me. And that's not taking anything away from my coaches. To have another set of eyes is great. And to also have a guy like Mark, who is so committed to preparation and detail. I mean I did some things last week with coach Henry."
Cormier aims for the knockout
ADVERTISEMENT
Article continues below this ad
Body shots have been Cormier's weakness for a while. It became obvious in the Jon Jones fight. Jones kept targeting the body until "DC's" hands dropped. This opened up Daniel for the head kick. Similarly, Stipe's body shots triggered the knockout sequence in their fight.
Yet Cormier believes that the guidance from Henry will help him in the early rounds against Miocic. And probably deliver a knockout too.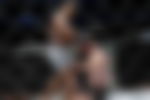 ADVERTISEMENT
Article continues below this ad
"We had never dealt with someone punching me in the body like Miocic did. But after Mark watched the fight… First off, there are some tells. There are some massive tells as to what Stipe is doing when he throws that punch.
"And also the things that we worked on in preparation for that — that I'm gonna continue to work on with my coaches now. I believe that it's really gonna benefit me early in the fight against Miocic. And if I can exploit it the way I have been in my training, I may get another knockout."