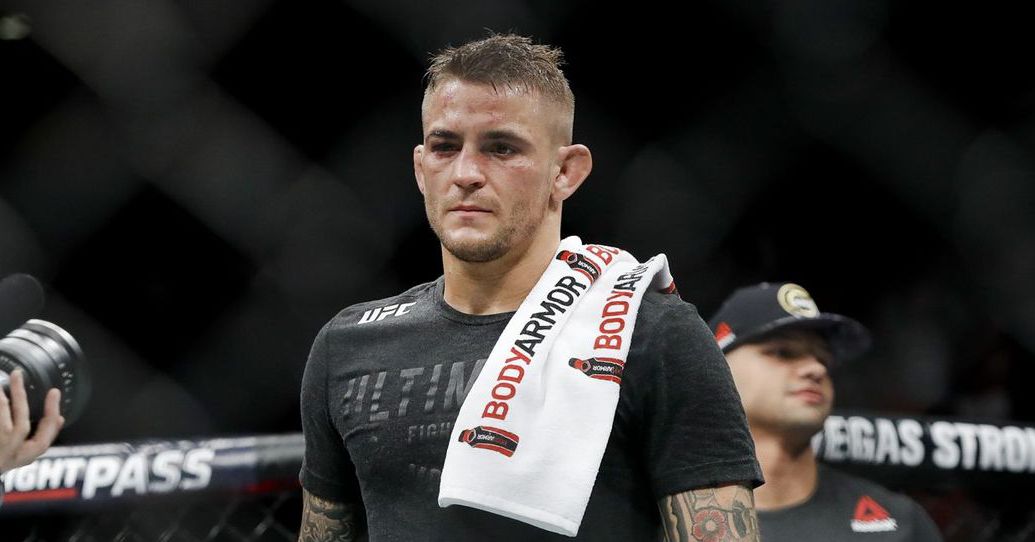 Dustin Poirier and Dan Hooker astounded fans with a treat last Saturday night at UFC on ESPN 12. Their fight was an MMA extravaganza that thrilled fans as well as their fellow fighters. 'The Diamond' moved a place higher in the all-time winner's list in the UFC and repositioned himself as a name to be reckoned with for the Lightweight belt. His coach, Mike Brown, opened up on their pre-fight strategy, something which proved to be 'The Hangman's undoing. 
In a chat with MMA Fighting, Brown said, "Something we talked about was patience for sure. We know that Dustin is always going to be strong as the fight goes on and we knew Hooker tends to slow down. He showed it in past fights. He's very good early but as he slows down, his defense gets a little bit worse and you're able to hit him a little bit more. Where early on, when he's full of energy, he's able to use distance a little better and make you miss with those shots."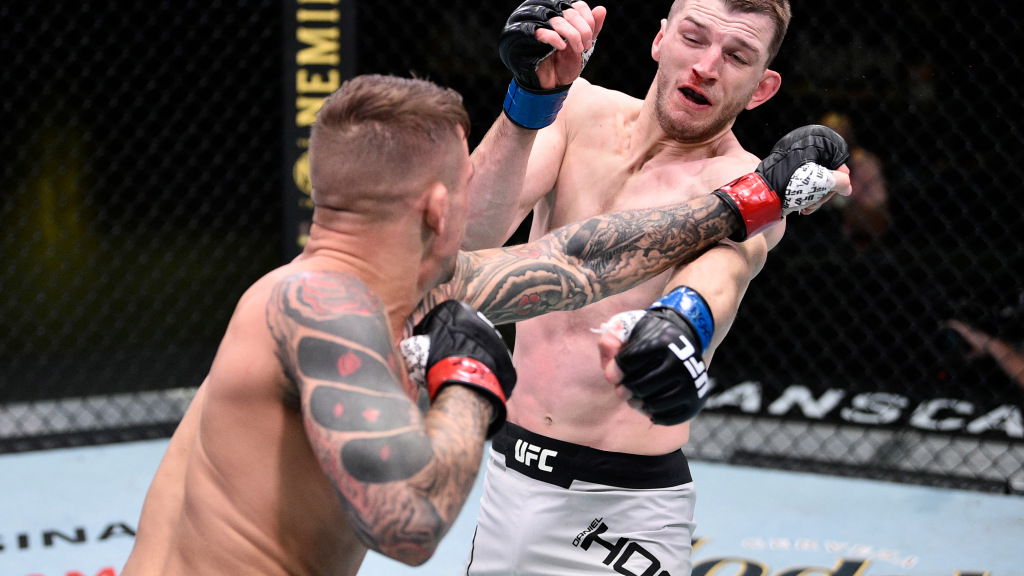 'The Hangman' led Poirier in strikes in the 2nd round. However, he couldn't maintain that level throughout the fight. As a result, 'The Diamond' made a roaring comeback and delivered a one-sided final round. 
Dustin Poirier used his kick to a greater extent
Furthermore, Brown shares the strategy of increased kicking as he praised Poirier. He said, "Maybe the most natural talent of anybody I've ever met. He's up there. Amazing conditioning, strong mind, strong will, and also power. Punching power and also kicking power. He kicks like a mule. Something he hasn't used a ton because he had a hip problem, he just had a hip surgery before this one to clean some stuff up and hopefully allow him to use it a little bit more."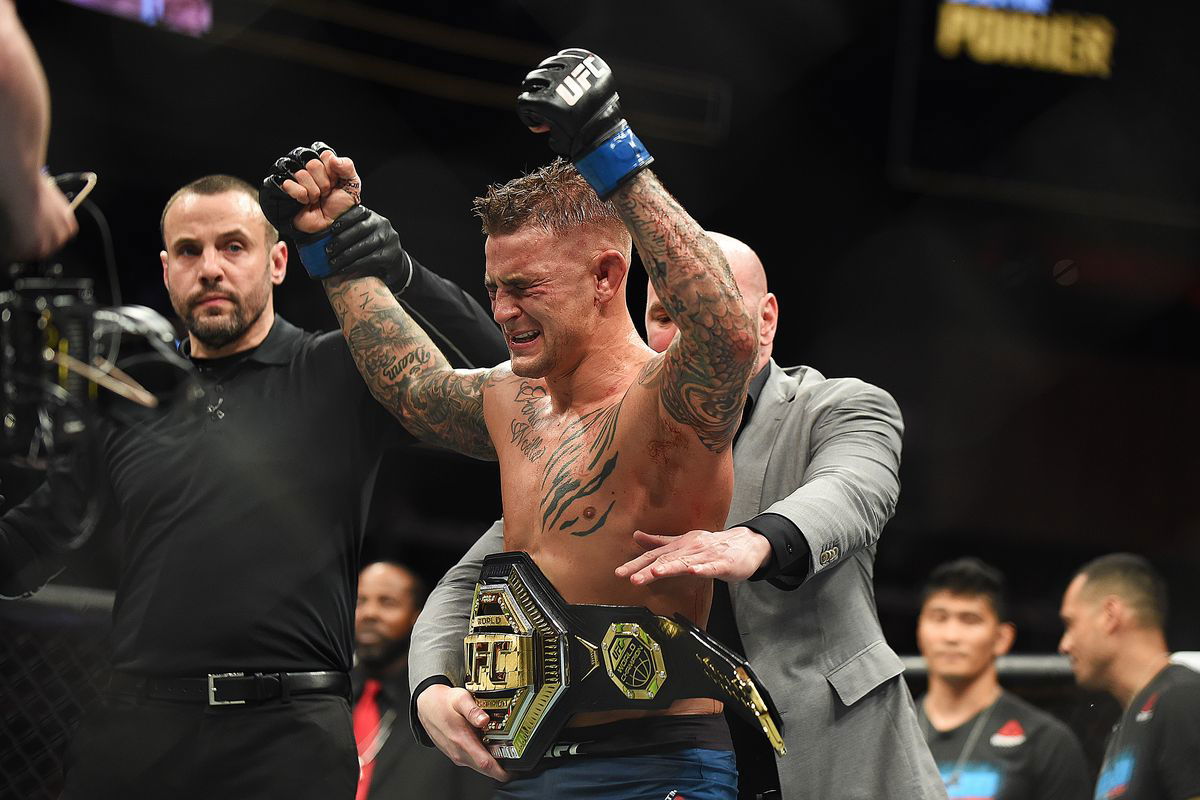 The fight was crucial for Poirier to steady himself in the rankings. He knew a defeat could leave 5th ranked Dan Hooker in prime position to leapfrog him. He avoided going down the route of Welterweight fighter Tyron Woodley, who suffered defeat and saw his rank drop alarmingly. 
However, it came at a great physical cost as he spent the night at a hospital. Brown said, "Another 'Fight of the Year' candidate. Every time he steps out there it's one of these performances, right? "
With fighters like 'The Eagle', Justin Gaethje, and Tony Ferguson lying ahead of Poirier, one can expect even more brutal wars as he strives to claim the belt. Will patience and his new kicking weapon prove to be the difference-maker here?
Continue the conversation on the app, join other MMA fans on MMA Fans App