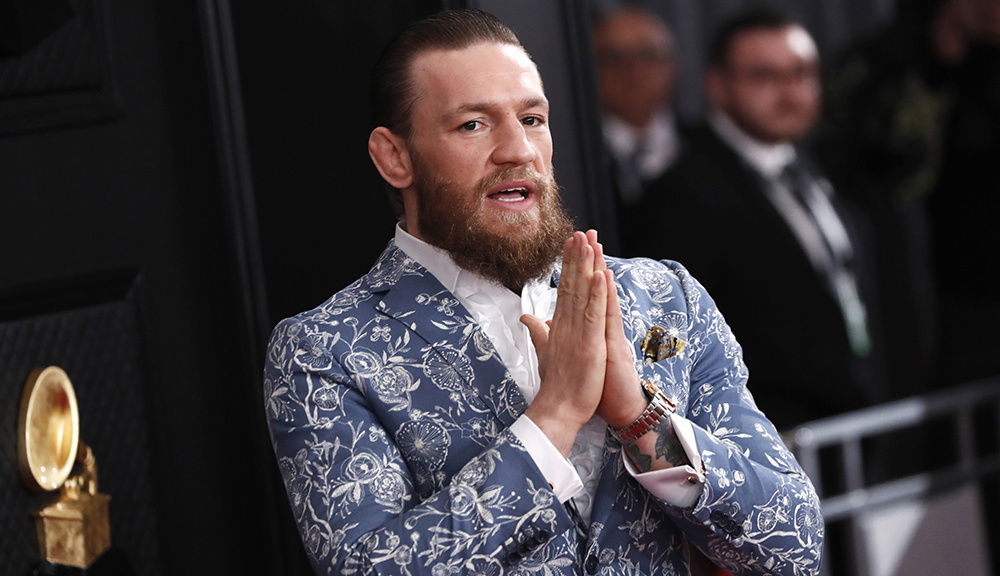 The end of July sees the beginning of the Eid-Al-Adha and goes up into the first few days of August. Whilst the festivities this year may be muted owing to the Coronavirus pandemic, sports stars are still wishing their legion of fans who may be celebrating the festival in some capacity. One such star is the former UFC fighter, Conor McGregor.
The UFC's first two-division champion took to Twitter and sent out festive wishes to all his followers. He wrote, "Eid Mubarak to everyone around the world celebrating today! and especially to my partner and friend (Audie Attar) at (Paradigm Sports)"
Eid Mubarak to everyone around the world celebrating today!
and especially to my partner and friend @audieattar at @ParadigmSports #EidAlAdha

— Conor McGregor (@TheNotoriousMMA) July 31, 2020
Whilst fans may focus on the first part of the tweet, the second part of the tweet could be seen as a clue to the former fighter's mysterious tweet from 24 hours ago.
Here he wrote, "I accept."
Later, in the Eid Mubarak tweet, he tagged Audie Attar, who also represents multi-division boxing world champion, Manny Pacquiao.
Furthermore, 'Notorious' tweeted out the exact translation of, "I accept" in Tagalog, one of the central languages for people in the Philippines.
ALSO READ- Conor McGregor Hints At UFC Return In A Cryptic Message To The Fans 
Conor McGregor, who has the same management as @MannyPacquiao, tweeted "I accept" in Tagalog 🇵🇭🤔 pic.twitter.com/BHbQCtHNOQ

— ESPN Ringside (@ESPNRingside) July 31, 2020
Could we see a Conor McGregor vs Manny Pacquiao match?
Earlier this month, the combat sports personalities interacted with the Philippine senator wishing the Irish fighter on his birthday. The two share a mutual respect for each other, and a huge boxing match is a possibility.
ALSO READ- "Manny Pacquiao Obliterates Conor McGregor in One Round!" – Paulie Malignaggi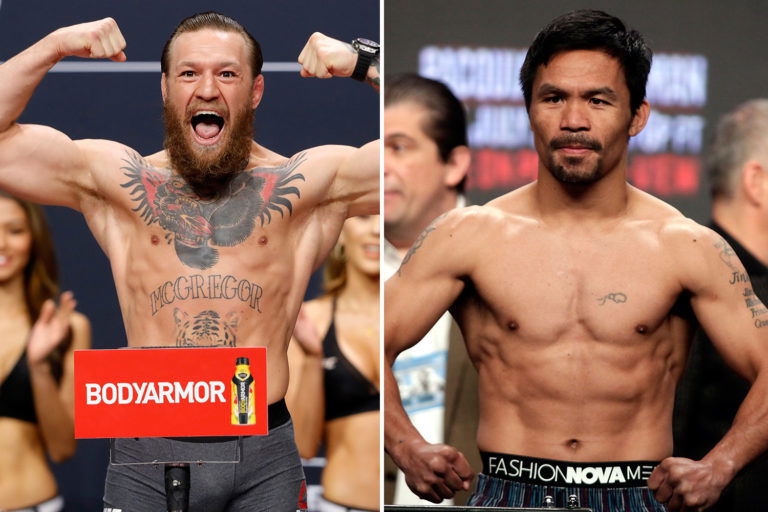 However, in the world of combat sports, nothing can be confirmed until the contracts are signed as huge matches get dreamt of all over the board.
Earlier this year, reports emerged saying 'Notorious' would take on Terence Crawford in a two-way fight. Meanwhile, fans saw the Irish MMA competitor retire after vowing to compete at least thrice this year. 
At present, all that the fans know about the Irish superstar is that he will undertake a voyage in September and has begun readying himself for the same. 
Hence, the tweet can lead to many conclusions. However, the only certainty from it is that McGregor intended to wish his fans, Eid Mubarak.
ALSO READ- "Terence Crawford vs Conor McGregor is Nonsense"- Bob Arum Backtracks
Sources: TheNotoriousMMA-Twitter, ESPN-Ringside,
Continue the conversation on the app, join other MMA fans on MMA Fans App