"Few Twists and Turns to Come!" – John Kavanagh Drops Massive Hint for Conor McGregor UFC Return
Published 07/19/2020, 4:04 PM EDT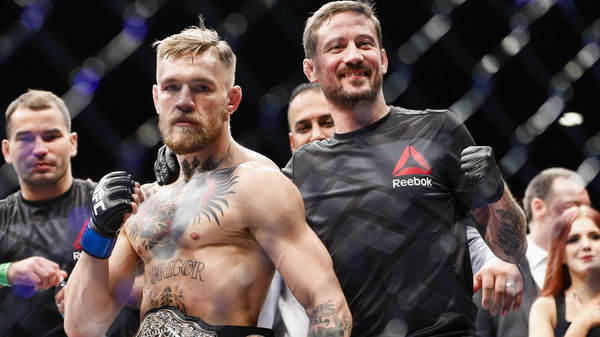 The retirement of Conor McGregor has left a void in the UFC which is pretty hard to fill. Hence, fans are pouncing on the slightest news they can get on his return. This time it is his coach, John Kavanagh, who has hinted at a return of 'The Notorious One'.
ADVERTISEMENT
Article continues below this ad
The SBG Ireland coach reminisced one of the most memorable nights of his career which took place six years ago. The UFC had arrived in Dublin and four of Kavanagh's protege were scheduled to fight. Even if any one of them would have lost their respective fight, John wouldn't be completely happy with himself. However, all four of them ended up winning their respective bouts.
ADVERTISEMENT
Article continues below this ad
First up it was unbeaten flyweight, Paddy Holohan, who made the walk to the Octagon. He needed only three minutes to grab a win in his UFC debut over Josh Sampo. Next up was Cathal Pendred, a product of The Ultimate Fighter Season 19. In what would turn out to be a Fight of The Night performance, Pendred would submit Mike King in the second round.
With the first two in the bag, Kavanagh controlled the tempo inside the area where the fighters were present. Gunnar Nelson brought one more home for the Irish by following a similar result like the one before him. All that was left was for Conor McGregor to close the show, and that's exactly what he did.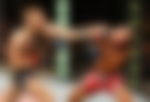 The 26-year old McGregor, who had won his first two fights in the promotion, was up against Brazilian Diego Brandão. McGregor needed less than a round to cap-off a perfect run for the Irish fighters.
It was after the victory that he delivered one of his earliest iconic lines, "We're not here to take part. We're here to take over."
ADVERTISEMENT
Article continues below this ad
Can we expect another run in the UFC for Conor McGregor
Conor McGregor announced his retirement last month following UFC 250. The Irish sensation said that the game didn't excite him anymore. McGregor wanted the year 2020 to be his season. However, with COVID-19 playing spoiler to his plans, McGregor decided to leave the game for the third time.
UFC President Dana White believes the former double champ still has a few fights left in him. However, he is considering him retired at the moment. Therefore, he is not involving him in the process of matchmaking.
ADVERTISEMENT
Article continues below this ad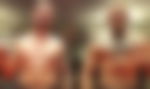 As of now, Conor McGregor has all the money in the world. White thinks this can be one of the reasons why he isn't as hungry as he once was. However, if that would've been the case, McGregor wouldn't have returned against Donald Cerrone. Hopefully, once the pandemic subsides and fans can enter into the arena, we can get a glimpse of McGregor back in action.