Darren Till Shocks Everyone With a Silent Walkout at UFC Fight Night 174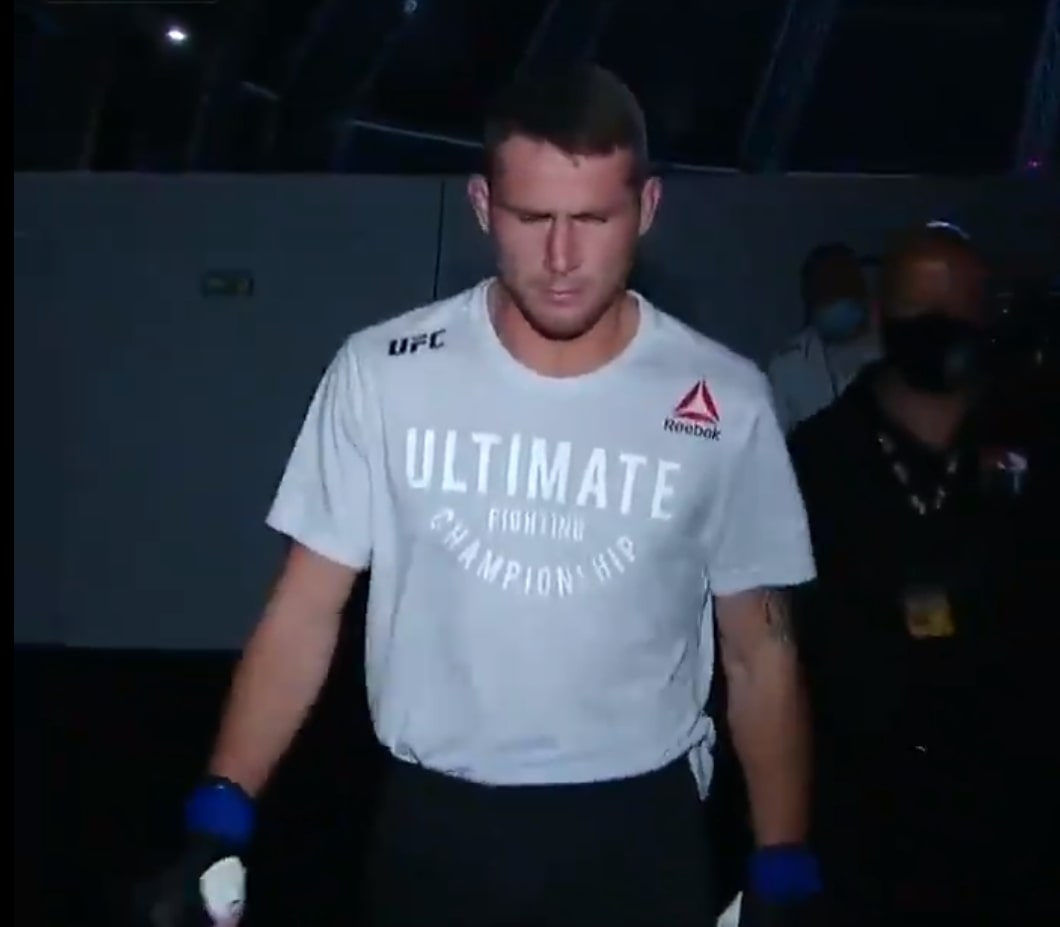 The UFC has held 11 events since resuming post coronavirus stoppages. The promotion has held 12 events with no fans in attendance if one counts the Fight Night: Lee vs Oliveira. Whilst fighters in the arena have no doubt felt the absence of the cheering fans, they have retained their entrance music as a semblance of normalcy. That is until tonight when Middleweight fighter Darren Till bucked the trend. 
As fans awaited the UFC Fight Night 174 main event, they would no doubt be waiting for Neil Diamond's voice to sound in their ears. Instead, the camera panned to 'The Gorilla' who entered The Flash Forum on Fight Island in silence. 
As per a Tweet by ESPN MMA, the fighter walked out without a song as, "that walkout song is for the fans in attendance and watching at home."
Instead of his usual "Sweet Caroline," @darrentill2 walked out to silence, because that walkout song is for the fans in attendance and watching at home 🤫 #UFCFightIsland3 pic.twitter.com/a7z7ADHTEN

— ESPN MMA (@espnmma) July 26, 2020
UFC champions Alexander Volkanovski and Israel Adesanya tweeted out about the silent walkout. 'The Great' wrote, "No walk out song for Darren." At this point, 'The Last Stylebender' said, "I did that once in Helensville"
I did that once in Hellensville #mrmetoo https://t.co/hZe4QH6enn

— Israel Adesanya (@stylebender) July 26, 2020
Darren Till captures arenas with 'Sweet Caroline'
The English fighter usually makes his entrance to Neil Diamond's 'Sweet Caroline.' The song is a catchy fan favorite that has fans singing along as he walks from the locker room to the cage. 
Till introduced this entrance music to great fanfare at a raucous Echo Arena in Liverpool for the Fight Night Till vs Thompson. At the event, the fans continued singing and raised the decibels as the fighter waved them on. 
The fighter continued to use this fan-favorite song at all subsequent fights.  
The fans at home were certainly watching and surely reminisced about the fighter's past entrances. In retrospect, had 'Sweet Caroline' played, fans would look back at the pre-coronavirus days wistfully.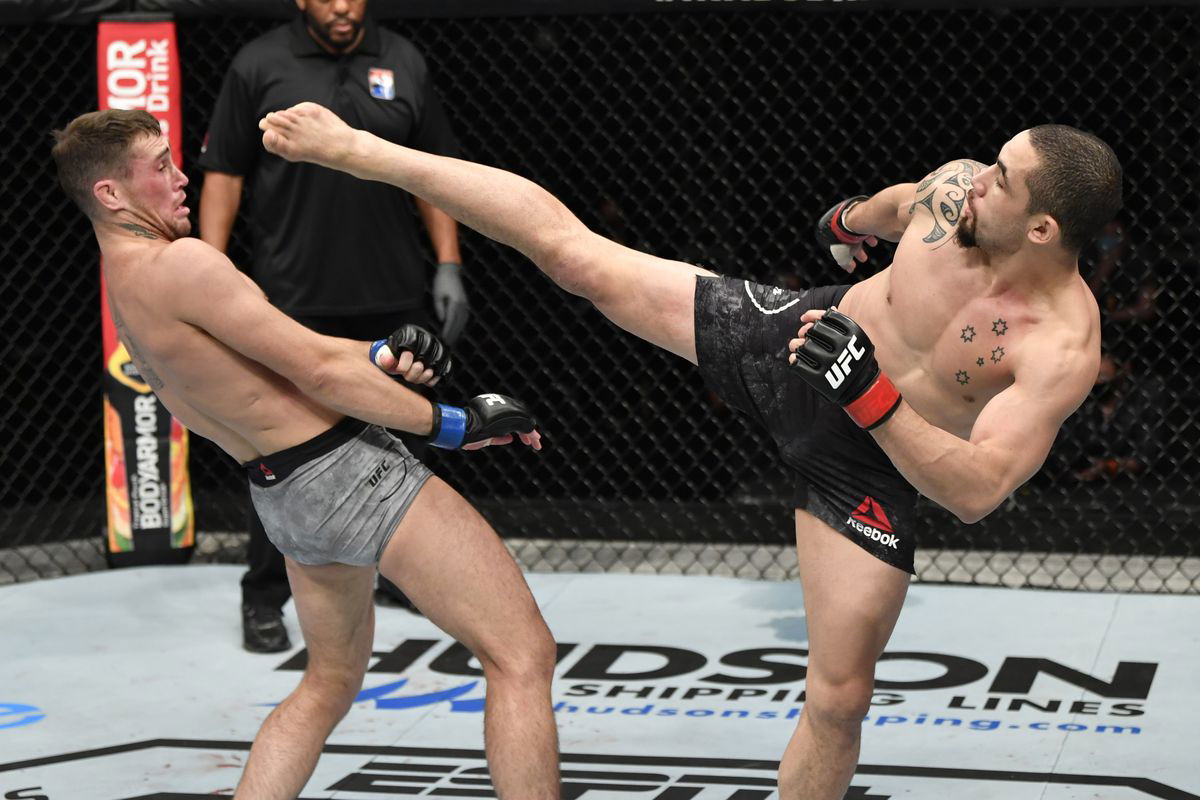 On the night, Robert Whittaker shut out Till's challenge via a unanimous decision victory. 'The Gorilla' gamely fought on despite numerous leg kicks and opened up a massive cut on 'The Reaper's left ear in the final minute of the contest. 
As a result, Whittaker cemented his position atop the rankings. Till will look to bounce back quickly and register a win. Fans certainly hope his next entrance will have Neil Diamond's classic blaring out with a full arena. 
What did you make of Darren Till's walkout sans music in the absence of a live audience?
Sources: UFC-Events, BT Sport-YouTube, ESPN MMA- Twitter, Israel Adesanya-Twitter
Continue the conversation on the app, join other MMA fans on MMA Fans App