Jorge Masvidal is ready to make a return to fighting just a month after his championship battle at UFC 251. The BMF Champion's whirlwind week saw him lose 20 pounds and condemn the champion to a lengthy spell on the sidelines. He tweeted the same and indicated that it is time to move the division forward. 
Fellow contender Leon Edwards saw this and pushed for a fight against 'Gamebred.' Earlier he branded this the only fight that makes sense. However, he has taken things up a notch and indicated that he is eager to see it happen. He responded to Masvidal saying, "Fight me then p***y"
Fight me then pussy https://t.co/MCVgL73m0T

— Leon 'Rocky' Edwards (@Leon_edwardsmma) August 9, 2020
Building on his comments on the fight being the only one that makes sense, the third-ranked contender shared a screenshot of the rankings. Here we see the top five of the welterweight division, along with the champion Kamaru Usman. He wrote, "Let's get it.. stop with all the excuses and give the fans and the (UFC) what they want"
Read: "Let's Make it Happen"- Leon Edwards Calls Out Jorge Masvidal
Near Gilbert Burns' name, we see "vs Usman," and near second-ranked Colby Covington, we see "vs Woodley." This shows that only the third and fourth-ranked fighters do not have a fight, and it makes sense for them to face each other.
Let's get it.. stop with all the excuses and give the fans and the @ufc what they want pic.twitter.com/wV2U0AdWxy

— Leon 'Rocky' Edwards (@Leon_edwardsmma) August 9, 2020
'Rocky' knows that a win here over the former challenger can see him emerge as the next opponent for whoever wins the Kamaru Usman vs Gilbert Burns match. 
Moreover, both fighters know that a win will protect them as Covington and Woodley too will be eyeing a title shot and move up the rankings respectively. 
Leon Edwards and Jorge Masvidal have legitimate beef
A clash between Jorge Masvidal and Leon Edwards can serve as a rankings fight. Additionally, it can serve as a fight to settle the differences between the duo in the octagon. 'Gamebred' and 'Rocky' had a backstage altercation last March after the former's fight. 
After beating Darren Till, Masvidal took offense to something Edwards said, and the duo began pummeling each other. 
Edwards competed just once after the incident and beat Rafael dos Anjos. It was his eighth win in succession since falling to Kamaru Usman in 2015.
Masvidal set UFC history at UFC 239, later he became the inaugural BMF Champion at UFC 244. However, following the fight at UFC 251, he acknowledged that he would need a few more wins to get back to the title picture.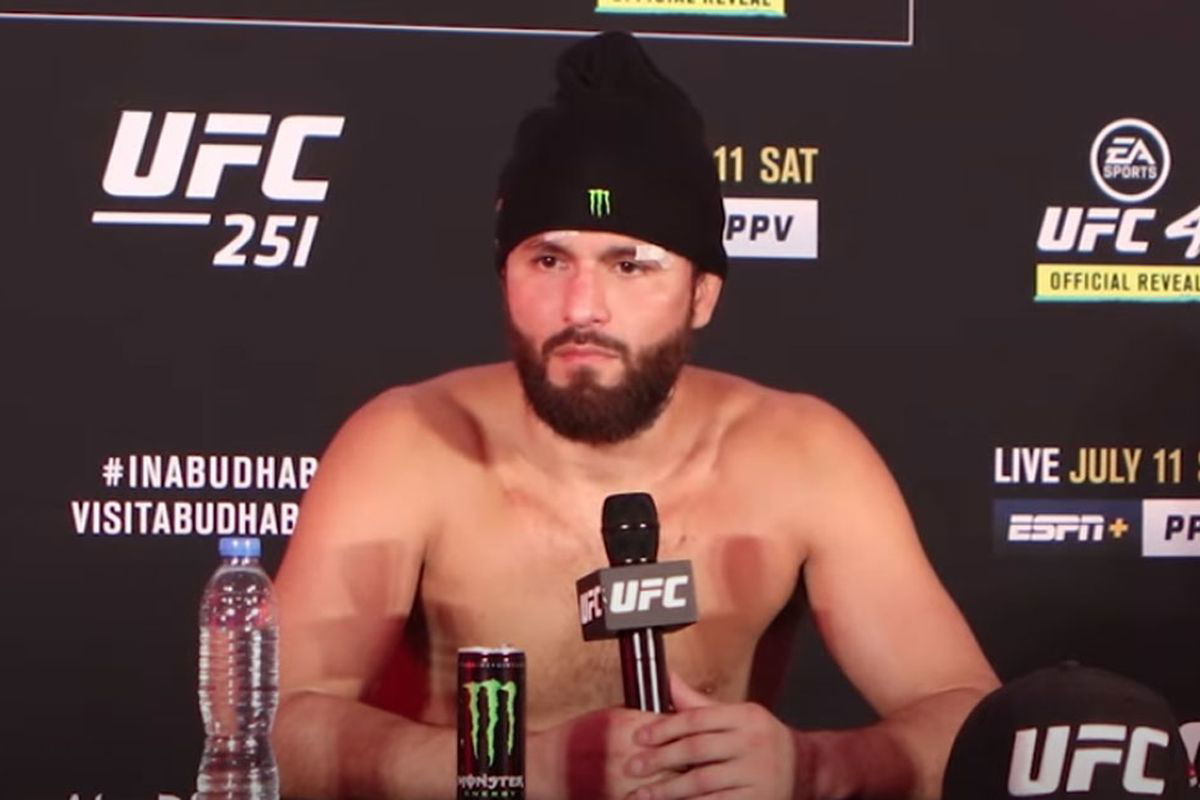 The Leon Edwards fight could serve as a fast track to the top should it become official. Do you see Jorge Masvidal accepting the challenge?
Sources: ESPN MMA-YouTube, Leon Edwards-Twitter, Leon Edwards-Twitter,
Continue the conversation on the app, join other MMA fans on MMA Fans App