"F**k Colby"-Jorge Masvidal Breaks "The Colby Covington Rule"
Published 03/25/2020, 4:51 AM EDT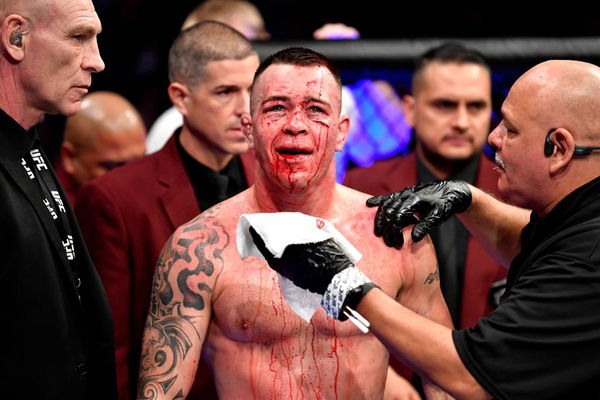 ---
---
Colby Covington is a master at getting under people's skin with his trash talk. However, once the belittling vocabulary got out of hand, ATT owner Dan Lambert implemented a 'Zero Tolerance Policy' to control the situation. However, it looks like the BMF, Jorge Masvidal, does not care about the policy.
ADVERTISEMENT
Article continues below this ad
As we know, Colby Covington likes to play the 'heel' character. Not only did it save his career, but the act also made him more popular than ever. However, he could not do it without making a few enemies along the way.
Jorge Masvidal –former best friend and ATT teammate-was one of the first people to voice out his displeasure with Covington's antics. Although their rivalry started over the payment of a coach, it grabbed the spotlight because of the insane amount of trash talk between the two.
ADVERTISEMENT
Article continues below this ad
In his last fight, Covington did not attempt a single takedown. Instead, he struck with his opponent-welterweight champion Kamaru Usman-throughout the fight. However, the results did not favor Covington as the latter stopped him in the fifth round.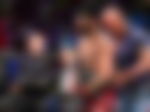 Jorge Masvidal Fires Shots at Colby Covington
Masvidal used this instance to blast Colby Covington on Twitter. Masvidal said:
Fuck Coby. The most fragile, most sensitive guy in UFC history. Can't kick me out cause this rule was for fighters only. Not crotch sniffers that get their jaw broken by other crotch sniffers. we all know that dude is no fighter.
This is not the first time Masvidal referred to Covington as a "Crotch Sniffer." On multiple occasions, 'Gamebred' has said that Covington can't fight and prefers to hang on to people's legs for his dear life.
ADVERTISEMENT
Article continues below this ad
Realistically, Covington has a style of fighting that may not be suitable for all audiences. The American puts a high pace on his opponents and defeats them with his non-stop wrestling offense.
A few days ago, Dan Lambert introduced the 'Colby Covington Rule' and explicitly implied that he won't tolerate any trash talking between fighters in his gym.
"If you do it and you break it, go somewhere else. People come, people go–no individual is bigger than the team." Lambert told MMA Fighting.
ADVERTISEMENT
Article continues below this ad
As of now, there is no news of Jorge Masvidal facing any repercussions. Considering the possibility that both Masvidal and Covington might collide in the future, it is unlikely that they will get suspended or barred from the gym.
Do you think Masvidal will face the consequences of violating the 'Zero Tolerance Policy'?