"F**k the Advice"- Tony Ferguson Snaps at Journalist For Bringing Up His Mental Health issues
Published 03/07/2020, 4:54 AM EST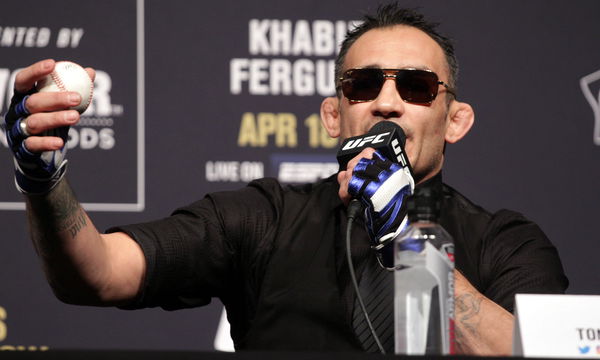 ---
---
A reporter found himself at the receiving end of abuses from Tony Ferguson during the UFC 249 press conference. Seemingly mental health is a touchy subject for the American fighter.
ADVERTISEMENT
Article continues below this ad
Rodney James, in a very respectful manner, tried to ask a question about Ferguson's mental health. He began lauding the fighter to find it in himself to overcome an issue as serious as mental health.
"You seem to be in really great spirits. I commend you for going headfirst into some mental health issues and working through that, especially a lot of people look up to you."-Rodney James to Tony Ferguson.
ADVERTISEMENT
Article continues below this ad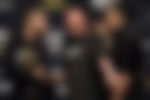 Following this statement, El Cucuy interrupted the journalist and started hurling abuses at him.
"F**k you."- Tony Ferguson said followed by a wave of cheers from his fans.
"I was giving you props, I was just wondering …"-James continued before being interrupted again.
"F**k the advice, next question,"- said Tony Ferguson.
"I wasn't giving you advice, sir. Sorry."- James went on to apologize to the fighter for misunderstanding the question and possibly offending Ferguson.
James then went on to ask Dana White a question unrelated to the commotion the interaction between the two had caused. James also came out on social media in an attempt to patch things up.
I guess you didn't recognize me @TonyFergusonXT …you and I have always been cool.

I didn't mean to upset you. I was legitimately interested in hearing about how you have gotten through the struggles… maybe some other time. Peace ✌🏼 and Love ❤️

— MMA Soldier 🗯 (@RodneyJames138) March 6, 2020
History of Mental Health Issues with Tony Ferguson
Mental health has been a serious hurdle in Ferguson's work life and home life. His issues came to light in March last year. Things had gotten so bad that his wife had to file a restraining order against him. The UFC required medical staff to clear the fighter before he could be allowed into the octagon again.
"But quit asking dumbass questions. You want to keep asking me those questions, I'm going to say f**k you. Straight up."- Tony Ferguson.
ADVERTISEMENT
Article continues below this ad
Ferguson came out with a statement expressing his views on the repeated questions he faced regarding his mental state. Which is exactly what he did.
Ferguson is set to take on Khabib Nurmagomedov at UFC 249. The fight will take place at the Barclays Center in Brooklyn, New York on the 19th of April. Ferguson is coming off a streak of 12 wins.
His last fight came against Donald Cerrone which came to an end as the latter was knocked out in the second round.
ADVERTISEMENT
Article continues below this ad
Tony Ferguson has struggled and won against mental health. Will he be able to do the same against Khabib?