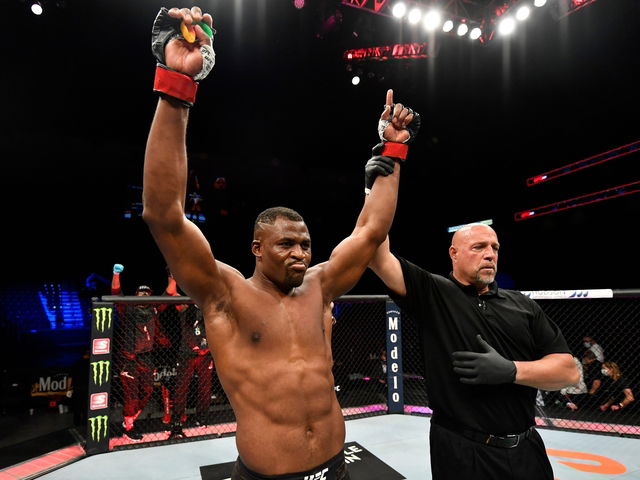 With every passing fight, Francis Ngannou is putting himself in a position to challenge for the belt once again. With three back-to-back first-round finishes, Ngannou is the most deserving candidate to fight for the belt next.
For someone who didn't have tons of experience when he landed in the UFC, Ngannou made his mark fairly quickly. The knockout machine went on a terrorizing run in his UFC career before he stumbled into the divisional kingpin Stipe Miocic in search of his first UFC title.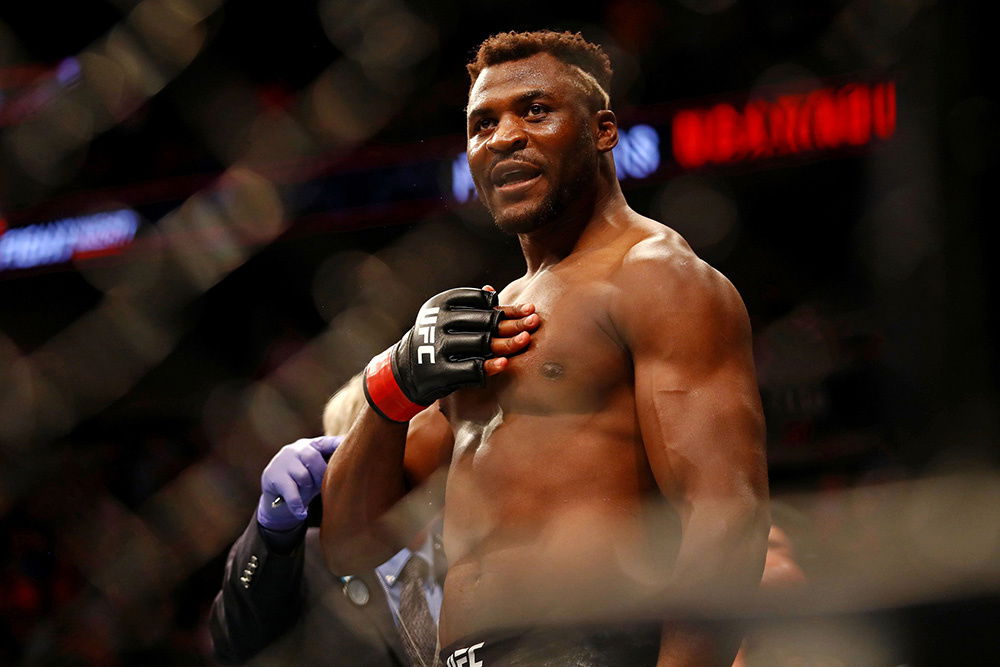 The twenty-five-minute experience with Miocic wasn't anything he would've expected. Regardless, it may have been the steepest learning curve for the Cameroonian. Following another setback against Derrick Lewis, Ngannou got back to wrecking his opponents.
'The Predator' has stitched together a highlight reel of finishes in his last three fights. The only fight that makes sense for him next is the title shot. Therefore, Ngannou is leaving no stone unturned in visualizing himself with the elusive UFC gold.
Next time my hand is raised in the Octagon, it will be the belt being wrapped around my waist. #thepredator #UNCROWNEDCHAMP pic.twitter.com/va8NKNJENk

— Francis Ngannou (@francis_ngannou) August 8, 2020
"Next time my hand is raised in the Octagon, it will be the belt being wrapped around my waist. #thepredator #UNCROWNEDCHAMP," Ngannou wrote on Twitter. He also reminisced the time when the referee raised his hands inside the Octagon after knocking out Jairzinho Rozenstruik.
How long before Francis Ngannou gets his second shot at UFC gold?
Despite putting up good performances one after the other, the situation isn't really in favor of Francis Ngannou. The trilogy between Daniel Cormier and Stipe Miocic will decide the next UFC heavyweight kingpin. However, a fight with Francis Ngannou isn't what either of them would want for their title defense.
Stipe has already defeated Francis convincingly. To fight him once again would be an opportunity that brings more risk than reward. Nearing his 38th birthday, Miocic hasn't said anything about retirement. However, one would expect it'd be wise on his part to look for a legacy fight against someone like Jon Jones if he gets past DC.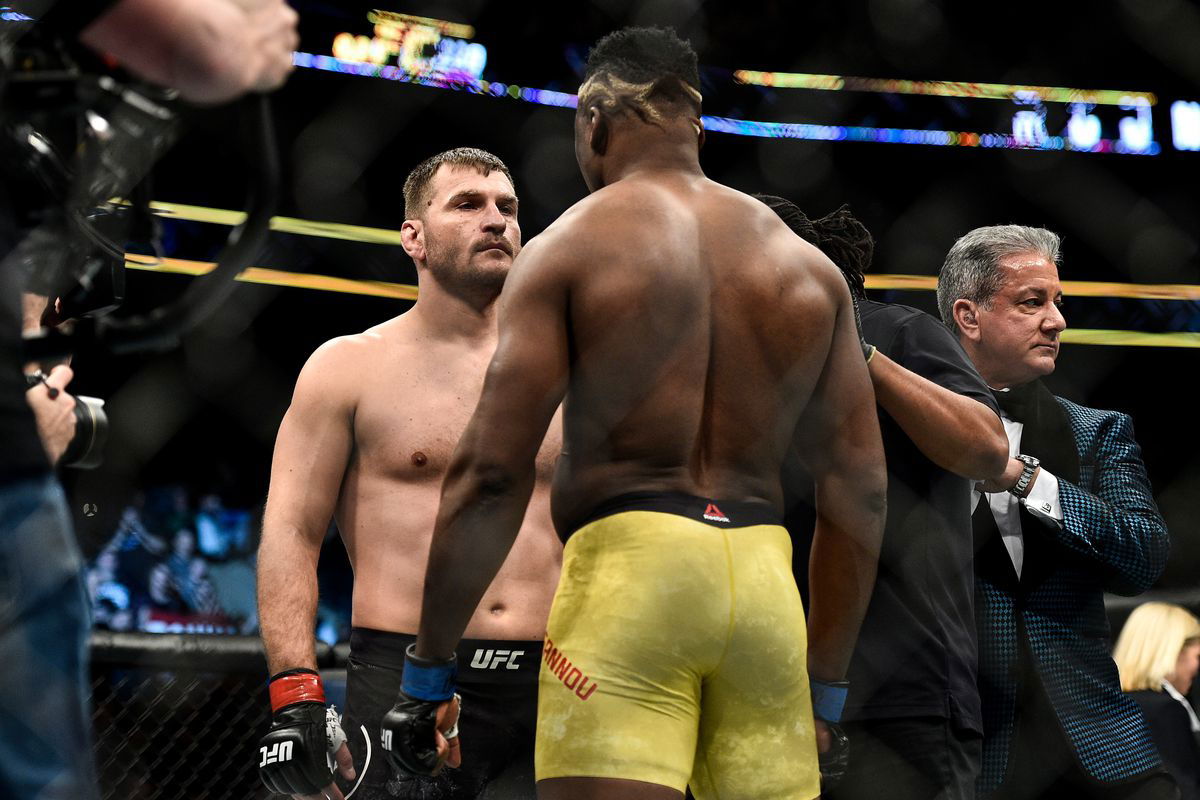 On the other hand, DC has been very vocal about hanging the gloves after this fight. However, his coach, Javier Mendez, said that if there is anything that can stop him is a trilogy with Jon Jones.
In either condition, Ngannou would probably end up receiving the shorter end of the stick. However, the same prospect of fighting against Jon Jones could also be up for grabs for Ngannou as well.
Source | @francis_ngannou on Twitter
Continue the conversation on the app, join other MMA fans on MMA Fans App