The Coronavirus has played foul with sporting schedules all over the world. The UFC is one of the events who has faced the brunt of the pandemic. Dana White, despite his best efforts, could not prevent the postponement of UFC's Fight Night in London, Columbus, and Portland. The second Fight Night main event was a match between 3rd ranked heavyweight Francis Ngannou and Jairzinho Rozenstruik. 
Submission Radio's Kacper Rosolowski and Denis Shkuratov asked Ngannou his views on the UFC possibly rescheduling Columbus' Fight for UFC 249. 
Ngannou said that since as the UFC already has a location for UFC 249, the Portland Fight Night could also move forward. However, the heavyweight says that the event needs to be handled safely, considering the Coronavirus pandemic. The French fighter says that the UFC tested him for the Coronavirus, added that he is not concerned as the infection seems like the flu. "The only problem is that it is contagious and spreads really fast."
Ngannou said he thinks the UFC tested Rozenstruik as well. He is ready to fight if the company schedules their match for UFC 249.
Francis Ngannou wants to fight at UFC 249
The Submission Radio hosts then tried to probe Ngannou on whether he knows the location Dana White claims to have secured for UFC 249. Ngannou first said he would travel anywhere as long as it is safe. He clarified that he did not know what the plans were regarding the location of UFC 249. "No, but even if I knew, I wouldn't tell you," says Ngannou and jokingly reveals that the location will be somewhere on earth. 
The Heavyweight fighter added that no one is able to train or practice for events. He hasn't fought in 9 months and wants to be part of UFC 249 if it is safe. Further, he wouldn't say no to compensation if he was allowed to fight.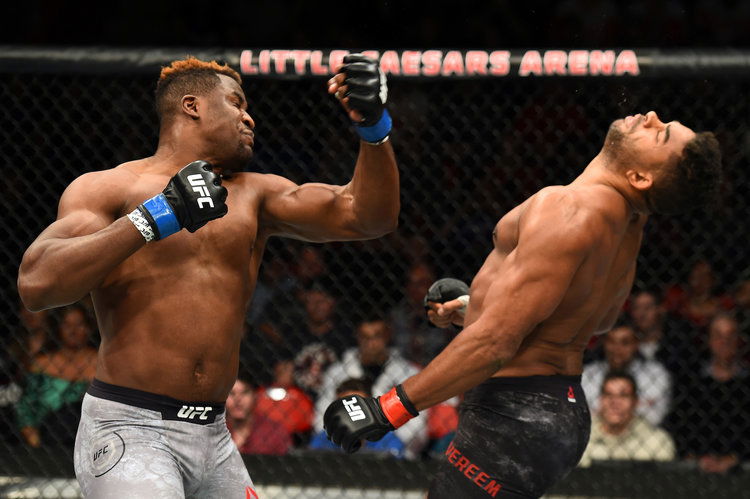 The Frenchman ended the interview by saying he deserves the next title shot against Stipe Miocic irrespective of the Rozenstruik fight. "I don't need to fight him to get the title shot. I believe I need the title shot based on where I am. It's not my call though."
Continue the conversation on Telegram, join other MMA fans on MMA Fans Group