Georges St-Pierre Opens Up About his Mysterious Relationship With Mandy Moore
Published 04/16/2020, 3:38 PM EDT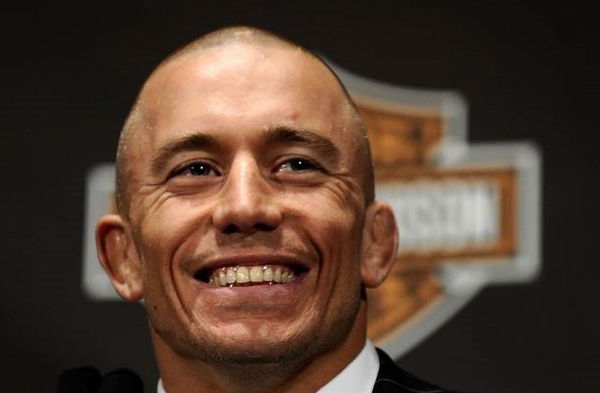 ---
---
Georges St-Pierre has always kept his private life away from the media. The biggest rumor about him was made when people alleged that he was dating singer and actress Mandy Moore. "Rush" has finally opened up on those rumors.
ADVERTISEMENT
Article continues below this ad
In an interview with ESPN MMA's Ariel Helwani, GSP said that it was a 'real rumor'. However, the former Welterweight champ and Middleweight explained how there was no truth behind it.
"This was a real rumor," GSP answered to the Mandy Moore episode. Ariel's eyes widened when he heard the response. Supposedly, he expected that a big revelation was coming his way.
ADVERTISEMENT
Article continues below this ad
However, GSP's response may have disappointed him.
"I'm gonna tell the truth. You're not the first guy to ask me. It's not true," said GSP. "I met her maybe two or three times. One time it was in the restaurant with a bunch of friends. Another time it was before a fight. Because of you know Dana and Lorenzo bring celebrities sometimes to meet you before fight."
However, the time before a fight is one of the most tensed ones for a fighter. In such a moment, meeting a celebrity is not what he would be expecting.
GSP then put the final nail in the coffin on the Mandy Moore episode. "It's not true. I will tell you the truth. It's not true."
Mandy Moore was one of the biggest celebrity fans of the UFC. The rumor about the two of them dating ended in 2009 when the singer married Ryan Adams. On the other hand, GSP has always said that he was 'married to the game'.
However, that doesn't mean that the French-Canadian doesn't want to get settled in life for real.
Georges St-Pierre reveals why he never lets the camera come close to his personal life
Fame is an integral part of being successful in the fight business. However, it also brings the camera upon things which the fighters wish to keep private. But GSP doesn't want the camera to be near his family.
"Of course. It's a goal you know," St-Pierre answered when he wanted a wife and lots of kids in his home.
ADVERTISEMENT
Article continues below this ad
He narrated the story of the time he let the cameras near his parents for a show. However, when the show went on air, people were calling his parents up and there were frequent knocks on the door.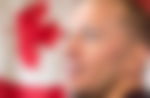 "I would never in a hundred years do that again. I am a public figure, but I would never want my family to be in public. That is a lesson that I have learned," GSP added.
ADVERTISEMENT
Article continues below this ad
St-Pierre has retired from the sport and has maintained a low profile. His Instagram videos are only the peak into a life in which he still seems to be training as a fighter.