Georges St-Pierre Sends a Message of Gratitude to His Coach Jonathan Chaimberg
Published 09/04/2020, 6:09 AM EDT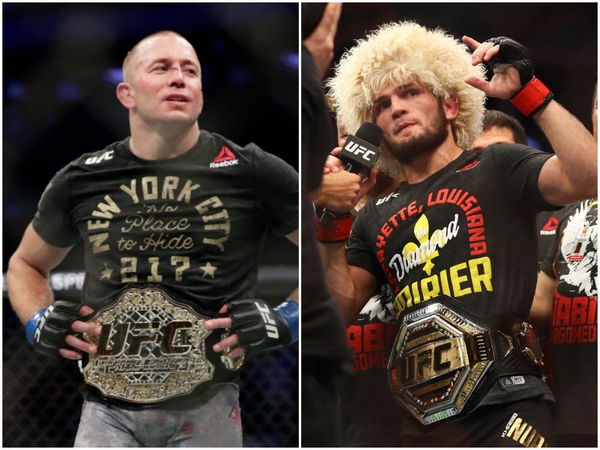 ---
---
Former Welterweight Champion and Middleweight Champion Georges "Rush" St-Pierre thanked his long-time strength and conditioning coach Jonathan Chaimberg in his recent Instagram post. He expressed his gratitude towards the latter for helping him stay healthy and in shape. Although the two have not been training regularly, Chaimberg has been with GSP for over a decade and has helped him to prepare for some of his biggest fights.
ADVERTISEMENT
Article continues below this ad
ADVERTISEMENT
Article continues below this ad
Widely regarded as one of the greatest mixed martial artists of all time, St-Pierre, is a native of Canada belonging to the French-Canadian community. He trains with his coach Jon Chaimberg at the Adrenaline Performance Center in Montreal. Besides GSP, Chaimberg also trains two of his fellow Canadian natives and former UFC fighters David Loiseau and Denis Kang.
On training GSP, Chaimberg said, "He adapts very quickly. The way his body adapts is amazing. He's definitely a great athlete. Very fast-twitch. It's fun to train athletes who are explosive. They aren't just good at their sport, if you out them in any other sport like basketball and football, hockey, whatever it is, they'll pick another sport up pretty quickly. They have a good athletic base" in an interview in 2012.
GSP was also seen uploading different training videos on his Instagram account during the lockdown. These videos were made in empty rooms in his house to help people work out in their homes. His training regime since long has been focused on different explosive movements with resistance for strength training and underwater resistance training for endurance.
Georges St-Pierre: Retirement and a potential comeback
St-Pierre has won the UFC Welterweight Championship twice and defended it a record nine times during his career. He took a break from fighting following a controversial victory over Johny Hendricks in 2013. He returned from his hiatus in 2017 to challenge the Middleweight Champion Michael Bisping for the undisputed UFC Middleweight Championship. Though outsized, GSP won the title in the third round via a rear-naked choke.
ADVERTISEMENT
Article continues below this ad
With this, he cemented his already great legacy as a two-weight world champion. He then vacated the title due to health issues and announced his retirement from fighting in a press conference in 2019. UFC President Dana White announced his induction into the UFC Hall of Fame this year at UFC 249.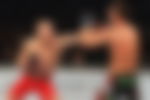 Despite his retirement, talks of a potential fight between GSP and the undefeated Lightweight Champion Khabib Nurmagomedov have been doing the rounds lately. Though both parties seem to be interested in the idea, Nurmagomedov wants the fight at 155. GSP, being a Welterweight all his career and having his last fight at Middleweight, believes it will be very difficult for him to make the cut, especially at this stage of his life.
ADVERTISEMENT
Article continues below this ad