Henry Cejudo is already in elite company. He is one of the few fighters on the planet to hold two UFC belts simultaneously. But that is not enough to keep "Triple C" satisfied. He has his eyes set on a bigger goal.
After breaking the barrier of weight classes to get a second belt, Cejudo knew he has to do something different to rally for the third one. This time he wants to overcome the gender barrier to get his hands on a third belt. He wishes to fight Valentina Shevchenko for the women's Flyweight crown.
Cejudo responded to an article on Twitter that was intended as an April Fool's joke. The article asserted that Shevchenko vs Cejudo has been added as the main event at UFC 249. "Triple C" replied to the article stating that he now believes that his dream will finally come true.
My wish of becoming the first intergender world champion and winning my third UFC Belt will finally come true. @BulletValentina get ready to #bendtheknee to Triple C! #UFC249 #andstill pic.twitter.com/zsA8Nuex8x

— Henry Cejudo (@HenryCejudo) April 1, 2020
Henry Cejudo said that he was jealous of Valentina Shevchenko last year
The whole episode between Shevchenko and Cejudo began when the latter called "Bullet" out after her win over Liz Carmouche. From social media to interviews, Cejudo would find a way to bring up Shevchenko's name.
While most people thought it was too cringe of Cejudo to call a woman out, Joe Rogan disagreed. The UFC commentator argued that Cejudo was one of the most accomplished, if not the most accomplished, mixed martial artist in the world. That gave him a right to do whatever he wanted. However, Joe gave the women's Flyweight champ the upper hand over Cejudo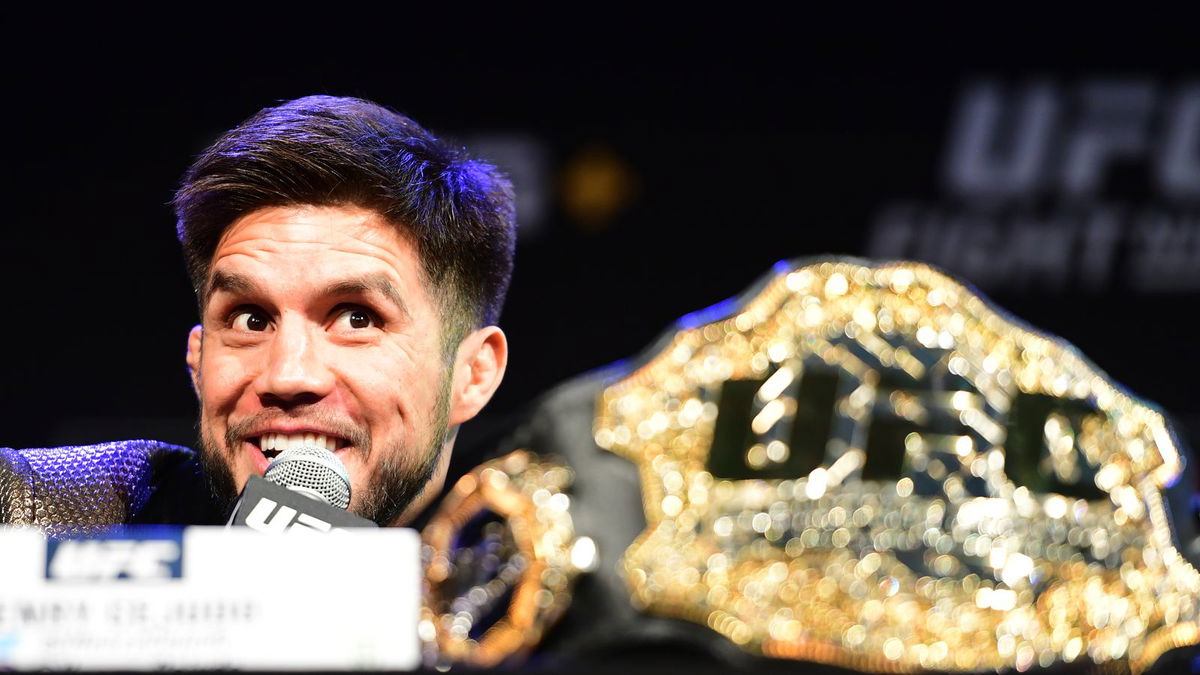 Cejudo's relentlessness didn't go unnoticed. Soon enough he grabbed the attention of the Kyrgyzstani-born Peruvian fighter. The two went back and forth on social media.
Despite the friendly banter, the two were on fairly good terms. Back in September, both were seen playing up to the hoopla. However, the images of the same were soon deleted from Instagram.
Whether Cejudo's calling out Shevchenko was a bit over the top is still out for debate. However, as long as both of them are winning in their respective divisions, no longer would pay much heed to a Twitter banter.
Interestingly, both Cejudo and Shevchenko were supposed to fight on back-to-back UFC events. However, Shevchenko had to pull out of the bout at UFC 251 due to an injury. With the threat of Coronavirus not looking to slow down, it remains to be seen whether Cejudo could defend his belt at UFC 250 against Jose Aldo.
Continue the conversation on Telegram, join other MMA fans on MMA Fans Group