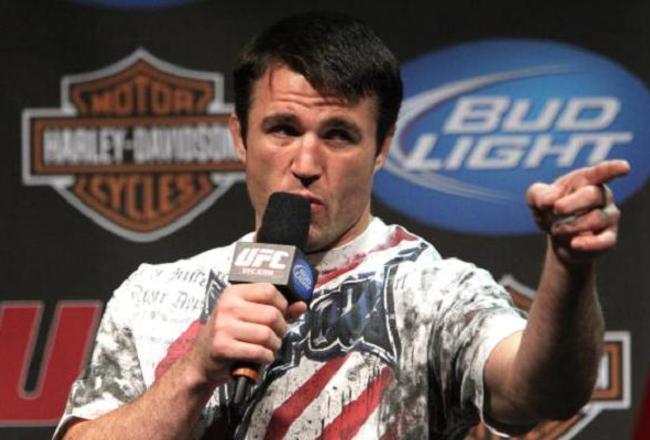 Chael Sonnen believes that Tyron Woodley should move up to the middleweight division. Sonnen explained the various benefits of changing weight classes on his YouTube channel.
Tyron Woodley was dominated in the main event against Gilbert Burns at UFC Apex in Las Vegas. Woodley was looking for an emphatic return after more than a year away from the cage.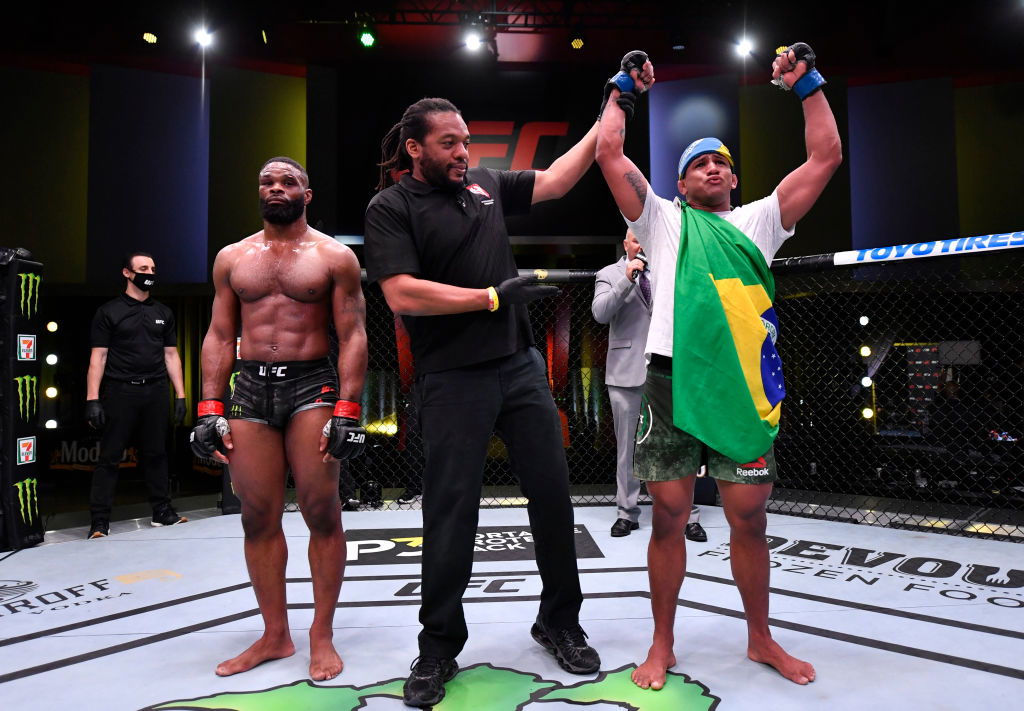 The Chosen One was looking to take the fight to Burns and bounce back with a victory. This did not come to fruition. In addition to that Tyron Woodley has now lost 10 straight rounds inside the cage.
Chael Sonnen argues that a move up was the best option for Woodley. Beginning in a new weight class would give him a fresh start.
"You change weight classes, you get a fresh coat of paint the second you change weight classes. You're now undefeated in that weight class. You may not have any wins but you don't have any losses."-Chael Sonnen
'The American Gangster' laid out the benefits of not having to cut weight. Woodley cuts a significant amount of weight to make the 170-pound limit.
Sonnen who slowly moved up in weight as he got older spoke about the benefit of not worrying about the scale. Climbing back at title contention will be a mammoth task for the 38-year-old Woodley.
Chael Sonnen: Onward and Upward
"Life, in general, would be happier. He could now put his focus solely into training as opposed to having to beat the scale. It's a very real thing," he explained.
"Take it from a guy who has done it… If you are looking for a trajectory to a championship, a clear path, I do not believe he will find that at 170. It is too cutthroat."-Chael Sonnen
This certainly remains true since there are multiple challenges in line to face Usman.
Sonnen also believes a move up will aid in providing better motivation for the former champion. Pushing 40 now Woodley would arguably be best suited to face new blood in a new division.
If Tyron moved up, not only would that be an interesting experiment, not only would it provide for some parity, which would also be a mental relief for him," Sonnen concluded.
"Get some new guys, get some new blood that you haven't sat around for 10 years thinking about every day. Just get some new faces. I also don't think he's likely to walk into the main event and I think that is a positive."
It appears as though a fresh start is what Woodley would need if he wants another chance to hold a title.
Continue the conversation on the app, join other MMA fans on MMA Fans App