"He Doesn't Seem As Confident"- Dan Hardy Gives Verdict on Jon Jones v Israel Adesanya
Published 03/04/2020, 9:08 AM EST
---
---
Submission Radio recently posted a video of UFC Commentator Dan Hardy in conversation with Kacper Rosolowski and Dennis Shkuratov. They discuss the possibility of Israel Adesanya taking on Jon Jones. Dan Hardy believes that a fight between Adesanya and Jon Jones is a real possibility.
ADVERTISEMENT
Article continues below this ad
"If we see the Jon Jones that we've seen in the last couple of fights. You know, he doesn't seem as confident as he used to be. He doesn't seem as confident in throwing his hands as he used to."- Dan Hardy on Jon Jones
Hardy talks about Jones' fights in the past. The Jon Jones who we see stepping up against Dominick Reyes is a whole different person than the Jones we saw against the likes of Rashad Evans and more.
ADVERTISEMENT
Article continues below this ad
Hardy traces this change back to Jones' fight against Alexander Gustafsson. Even though Jones triumphed against Gustafsson, Hardy feels the Swedish fighter scared him in the first couple of rounds forcing him to change his tactics for good.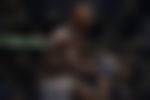 Hardy feels Jones has been cruising a little. He believes that if Jones continues to cruise against Adesanya, the latter could deal some serious damage with his body feints and head movements.
"By the time Adesanya gets to that stage if he beats Romero and maybe somebody else afterward. We're gonna be thinking about him as a much more serious threat to anybody that he fights, including Stipe."- Dan Hardy on Israel Adesanya.
Dan Hardy on Israel Adesanya in The Heavyweight Division
Dan Hardy is sure that Adesanya would welcome a challenge and step up to Stipe Miocic(19-3-0) looking to dethrone him. But Hardy later adds that he feels that stepping up to the Heavyweight division to take on Stipe seems unnecessary. Since the Middleweight division still has several fighters that Adesanya could face off against.
The UFC commentator feels that Adesanya is trying to goad Jon Jones into moving up to the Heavyweight division. A move to the Heavyweight division would add muscle onto the frame of Jon Jones making him slower. Even if he were to come back to the Light Heavyweight division. Which would work out well for Adesanya, says Hardy.
ADVERTISEMENT
Article continues below this ad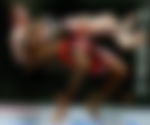 If Jon Jones does go up to the Heavyweight division, then the Light Heavyweight belt would be left open for Adesanya to scoop up. Undoubtedly forcing Jones to fight for it.
Hardy adds that Jon Jones has an arsenal of weapons that he could use against Adesanya to earn a victory. Everyone knows that Adesanya is a proficient striker, it is one of his deadliest weapons. Jon Jones could take him head-on and exchange strikes since his reach is far superior compared to that of the Nigerian.
ADVERTISEMENT
Article continues below this ad
Jones is also a great on the ground and may use his physicality and wrestling skills to take Adesanya out. But Hardy feels that Jones would prefer to knock him out clean as he may be robbed of his victory if people feel that since he is bigger and stronger than Adesanya he had an advantage and his win was inevitable.