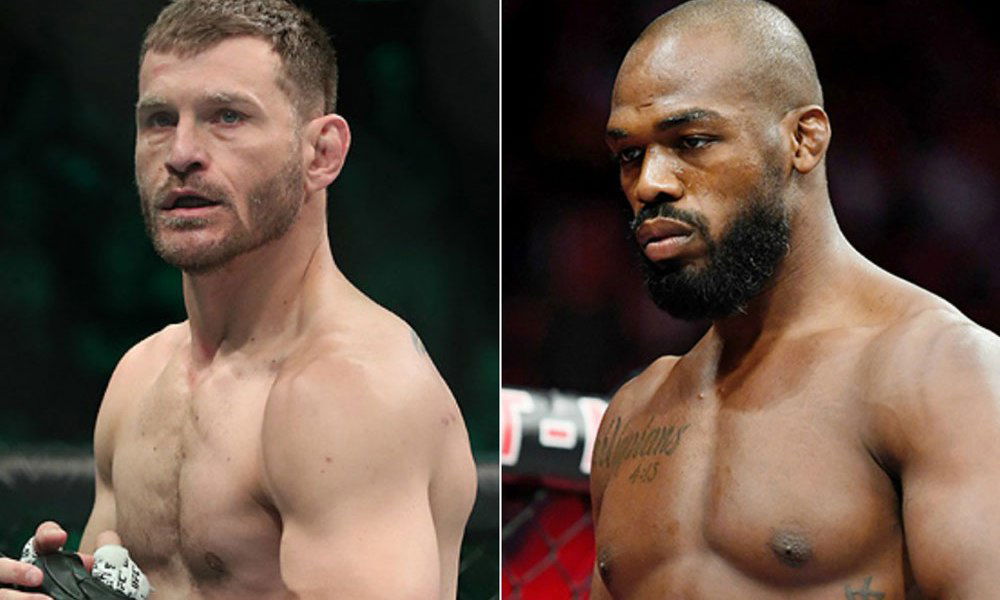 Jon Jones and Francis Ngannou have been trading barbs over social media for the past few days. The possible pairing of the two is an extremely stimulating idea for UFC fans. Despite the roadblocks that can prevent the fight from happening, UFC Heavyweight champ Stipe Miocic is very keen on seeing the fight.
In all likelihood, Stipe Miocic's next opponent will be Daniel Cormier, not Francis Ngannou. Also, Jon Jones has expressed his desire of moving to Heavyweight but nothing concrete has surfaced as of now.
Regardless, Miocic is still keeping an eye out for Jones vs Ngannou. There is a high possibility that he may get to face the winner of the fight, provided it happens.
Jon Jones is the pound-for-pound No. 1 fighter in the UFC, while Miocic sits at the third spot. A future win against Jones will, undoubtedly, make Miocic the best fighter in the UFC.
Stipe has already spent 25 minutes inside the Octagon with Francis Ngannou in January 2018. He is well aware of the danger that the hard-hitting Cameroonian presents.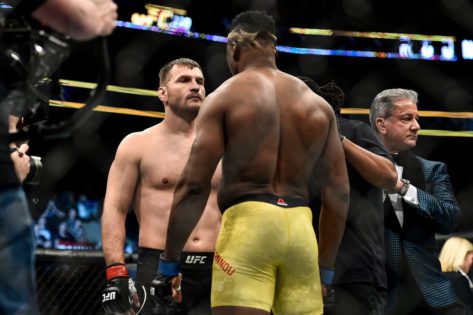 "That would be a good fight. Interesting matchup", Miocic said while talking to MMA Fighting.
"I think anyone fighting [Ngannou] is a tough fight cause he's so explosive and he hits super hard. That's the one equalizer. He might not be as technically sound as Jon Jones but he does have power."
Stipe Miocic gives an update on his return to the Octagon
Francis Ngannou's power has been on full display in his last four fights. None of his opponents could even survive for two minutes inside the Octagon with him.
However, he was on a similar run when he met Miocic for the first time. Employing an intelligent gameplan, Stipe was able to keep Ngannou's wrath under control.
Just like Miocic, Jon Jones is a very technical fighter. He is well aware of the opponent's strengths and weaknesses and makes a full attempt to leverage it to his advantage.
Moreover, his wrestling background will come in handy against Ngannou, who has a history of not being good enough on the ground. Even after taking all this into account, Miocic is still not confident enough to bet his money on either of the fighters.
"I definitely think [Jones] can win with a great game plan but like I said anything can happen," Miocic said. "You're wearing small gloves, heavyweight division, dude throwing bombs. Anything can happen honestly."
Miocic has his responsibilities of protecting the belt as well. Reports suggest that the UFC has been planning to make a fight between Cormier and Miocic later this year.
However, the trouble with Stipe is that he hasn't had a chance to train properly amidst the lockdown. The training facilities in his locale are still closed. Regardless, the Heavyweight kingpin promises a return this year.
"I'll be fighting before the end of the year, no question," Miocic said. "100 percent."
Continue the conversation on the app, join other MMA fans on MMA Fans App