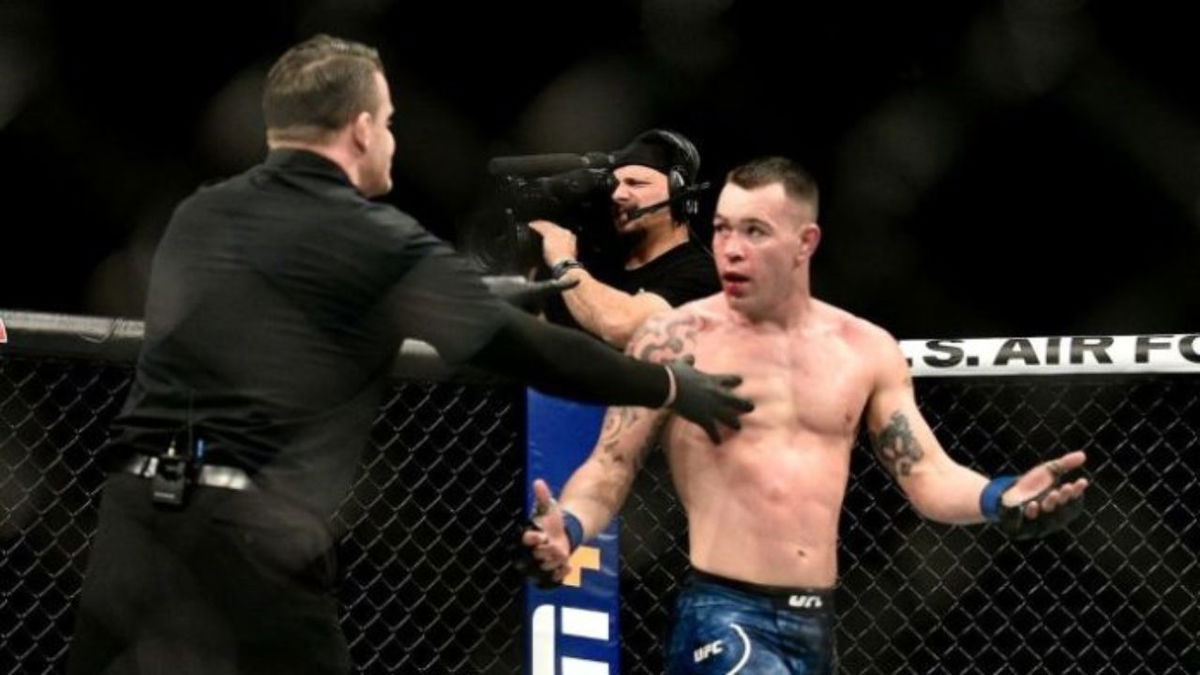 Colby Covington has been very vocal about his feelings towards referee Marc Goddard on multiple occasions. Covington recently expanded on his disdain for the referee.
Chaos had a lot to say when asked about the possibility of fighting in the octagon with Goddard as the referee again.
"There's no possibility I'll ever be in the same room with that f*****g b***h ever again. If I see Marc Goddard on the street, I don't know if I'll be able to contain myself. I'm gonna be honest like it's gonna take so much self-discipline to really hold myself back."- Colby Covington
Covington has warned the referee to steer clear of him on the streets for he may not be able to control his hands if the way he controls his thoughts and mouth is to be taken as an example.
This time chaos has gone to the extent of calling Goddard out for being paid off. Covington feels that the Brits have a grudge against the 32-year-old fighter.
"He robbed me… It's clear as day that he was paid off. And someone paid him off in the U.K. to do this. You know, I have a lot of enemies in the U.K. with Bisping and Darren "The Doughboy" Till. "- Colby Covington
Covington goes as far as to claim that the British hate the Americans which is why the referee made all the "bad calls" that he did.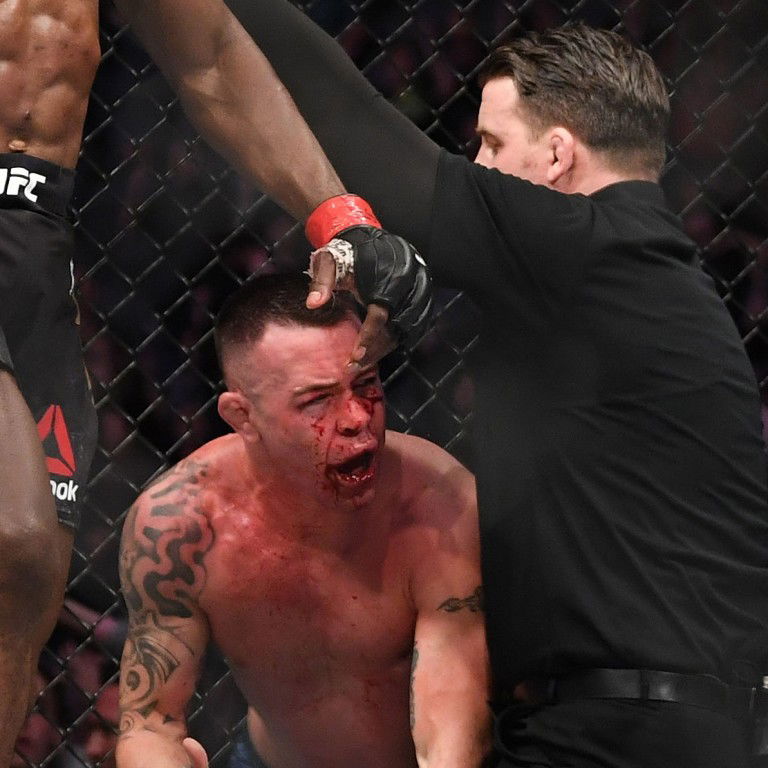 "It's obvious the British also hate Americans. They haven't had an opinion since 1776. There's a reason he has some hate for me and he wanted to take that out. That guy's a piece of s**t and I'll never be in the same room, let alone a f*****g UFC octagon."- Colby Covington
A Strained Relationship Between Colby Covington and Marc Goddard
Popularly known to possess the heel persona, Covington never shies away from speaking his mind. There have been multiple occasions when Covington's gimmick was hilarious. However, there have also been times when the American fighter has crossed the line and found himself in controversies.
Covington did not hold anything back when it came to nuking Marc Goddard and the UFC after a couple of decisions went against him.
"I was winning until I slipped on a banana peel and I got clipped a little bit. We go into a fight to kill or be killed. I signed up to kill or get killed and I got robbed of that. I signed up for that, this is professional fighting. We're not talking about NBA basketball here"- Colby Covington
However many feel that Chaos is delusional if he thinks that he held the upper hand in the fight. Usman, knocking Covington down twice during the fight, was always in the driver's seat.
Covington put up a great fight which is why it took Usman until round 5 to seal the deal. Covington has a penchant for finding himself in the midst of controversies day in and day out. Will this time be the same?
Continue the conversation on the app, join other MMA fans on MMA Fans App