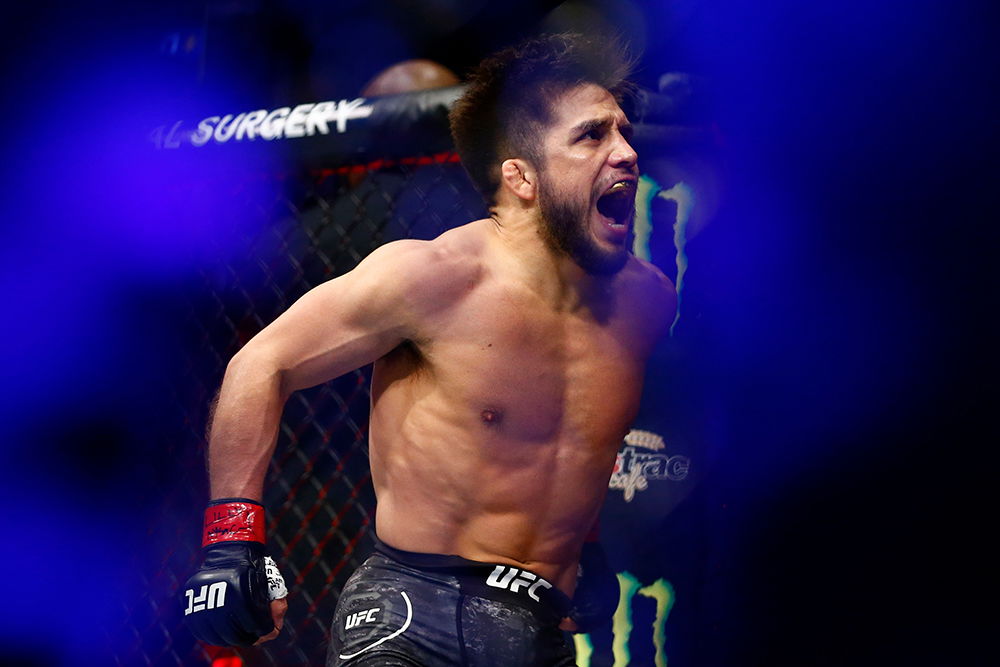 Even though Henry Cejudo hung his gloves up for good, Triple C is at the center of a series of challenges and call-outs like any other active contender.
That said, Sean O'Malley has appeared desperate about facing 'The Triple C' in recent times. With Cejudo's exit from the promotion, Petr Yan and Deiveson Figueiredo has already notched his respective bantamweight and flyweight titles.
Thus, the divisions are moving at a rapid pace. Now, O'Malley has intensified the entire scenario by stating that he would be the one to bring Cejudo out of retirement.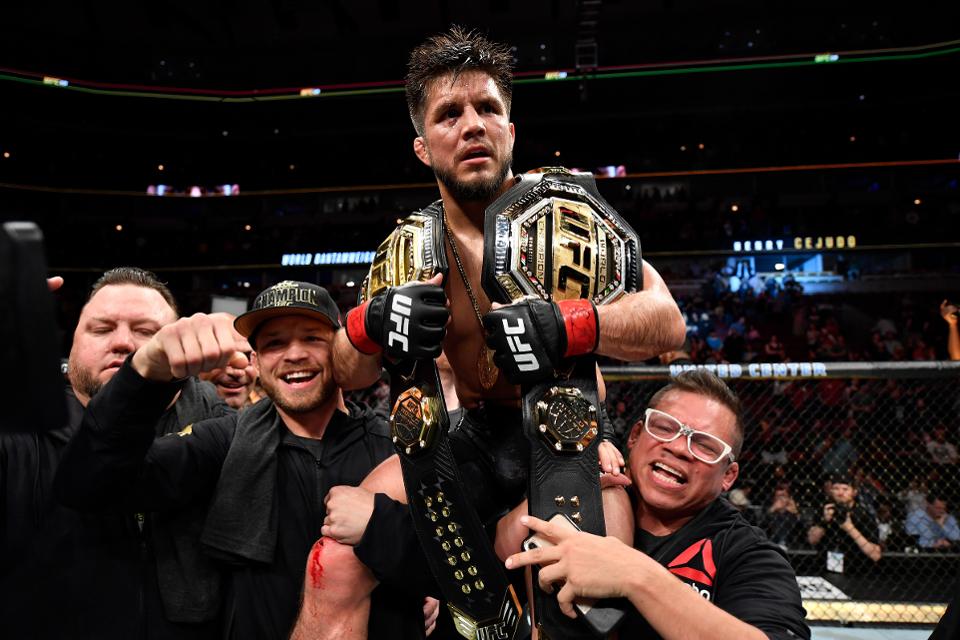 Sean O'Malley vows to bring back Henry Cejudo in the UFC
In a recent interaction with Brett Okamoto of ESPN, O'Malley clarified his upcoming plans and fights.
Since he already occupies the position of a sensational figure in the promotion, Sean O'Malley is looking forward to some big fights in his coming days.
Cody 'No Love' Garbrandt and Henry 'The Messenger' Cejudo are two of the biggest stars on O'Malley's radar right now.
While expressing his interest in going toe to toe against Garbrandt, 'Sugar' also promised to bring back Cejudo.  "I am trying to get a lot of rivals. It takes two stars make a big fight.
"The more rivals I have, the better in this sport. Henry is an option, I will bring his little butt out of retirement," said O'Malley.
However, Cejudo has had a harsh response for 'Sugar' from the other side. The former UFC dual champion took to the comment section of ESPN MMA's Instagram handle and wrote, "This dirty Q-tip ain't getting past Cheeto! There is levels to this game and your level at my feet where you should be "kissing them"."
Triple C and his call-outs
After a shocking retirement in the aftermath of UFC 249, Cejudo has teased his return against Cody Garbrandt, O'Malley, Deiveson Figueiredo, Petr Yan, and Alexander Volkanovski amongst others.
However, the UFC is moving on with their plans, lining up intense matchups. Garbrandt will face Figueiredo for the flyweight title at UFC 255. Thus, it leaves O'Malley and Volkanovski as two of the possible opponents for Cejudo for the time being.
Yet, the timeline with respect to the King of Cringe's return remains clouded with mystery and intrigue.
However, if it happens, they can be two of the biggest fights the promotion would ever witness. The ball is definitely in Cejudo's court, with no official update till now.
SOURCE- ESPN MMA Instagram, UFC stats, Henry Cejudo- Instagram
Continue the conversation on the app, join other MMA fans on MMA Fans App