"He's A Terrible Person"- Ben Askren Hits Out at Colby Covington
Published 03/14/2020, 8:00 AM EDT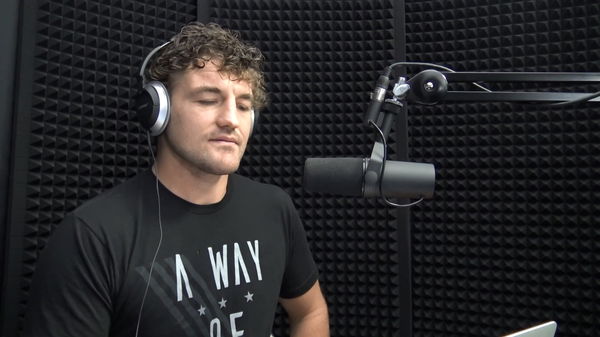 ---
---
Ben Askren believes he has finally put a phrase that others were finding it difficult to do.
ADVERTISEMENT
Article continues below this ad
There are probably not many in the UFC roster who may like Colby Covington.
It's quite understandable given Covington is unlike any other fighter under contract with UFC.
ADVERTISEMENT
Article continues below this ad
Regularly seen in Make America Great Again hats or posing alongside models, the former interim welterweight champion has significantly earned himself a fanbase to rival much of UFC'S other fanbases.
The Olympian and retired UFC welterweight, Ben Askren, believes that Covington is every bit unpleasant in real life as he is on camera.
While speaking to Low Kick MMA's Jordan Ellis recently, Ben Askren did not hesitate a little bit to label 'Chaos' a 'terrible' person.
"Well, I think he's a terrible person. I think that's pretty well established, kinda anywhere he's been people can't stand him."
"I think that's now being established at American Top Team and as a fighter. Well, he's pretty good. He almost won a world title," Askren adds.
"He does a pretty good job at promoting himself. Although, you know, some people think it's an act, but it's not an act."
Covington says he's a realist but his remarks about other people speak otherwise. Nonetheless, he is among the top fighter and has strategically placed himself into potential title fights.
"He's really that much of a dipsh*t in real life," Askren adds.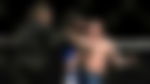 Covington hasn't returned to the octagon since his loss to Kamaru Usman at UFC 245, where the Nigerian TKO'd him in the fifth round.
Covington says that the match was illegally stopped midway to let Usman recover from the fatigue.
Ben Askren retired from MMA following a submission loss to Demian Maia. He earlier held ONE FC gold and Bellator 170-pound title.
ADVERTISEMENT
Article continues below this ad
A decorated MMA fighter, Ben Askren, after conquering two different organisation came into the UFC with a lot of hope and expectations.
Unfortunately, things didn't go his way as he was awarded a controversial win over Lawler.
His next two fights were even more hellish as he was brought down by Masvidal inside 10 seconds and submitted himself against Demian Maia.
ADVERTISEMENT
Article continues below this ad
He finished his career tally with 19-2-0 and 1-2 under the UFC banner.