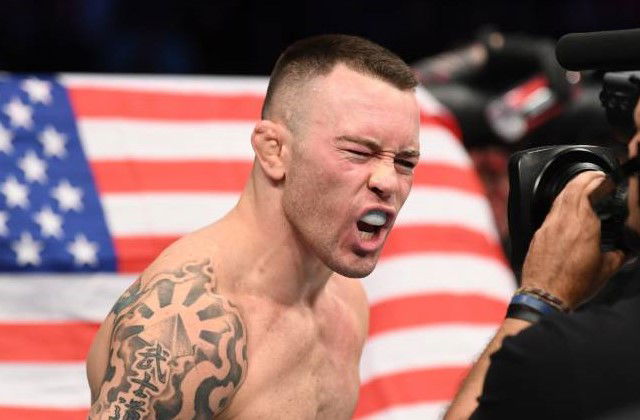 The Coronavirus pandemic has pushed most of the world indoors. Subsequently, people have taken upon various hobbies. For Colby Covington, the hobby seems to be thrashing other fighters verbally. This time around, Colby delivered his verbal jabs both at Masvidal and Kamaru Usman simultaneously.
The rift between former friends, Colby Covington and Jorge Masvidal, is an open secret. The two have been going back and forth at each other since last year. Colby was so over-the-top at times that American Top Team owner Dan Gilbert implemented a 'no trash talking' policy in his gym. Colby appeared on MMA Fighting's Eurobash podcast before the new policy was implemented. Hence, one can expect a lot of fireworks from the talk.
"Chaos" thrashed "Street Judas" Jorge Masvidal for not accepting the fight with Welterweight champ "Marty Fakenewsman". He believes that his ATT stablemate has 'overpriced' himself in search of a fight with Conor McGregor. However, Colby doesn't mind telling him the truth about the comparisons between Jorge and Conor.
"He wants the Conor fight and he thinks he deserves Conor money – he doesn't deserve Conor money and he's not a Conor-level fighter," Colby said. Eager for a rematch with Usman himself, Colby gave Masvidal two options. Either fight the Nigerian for the belt or get out of his way.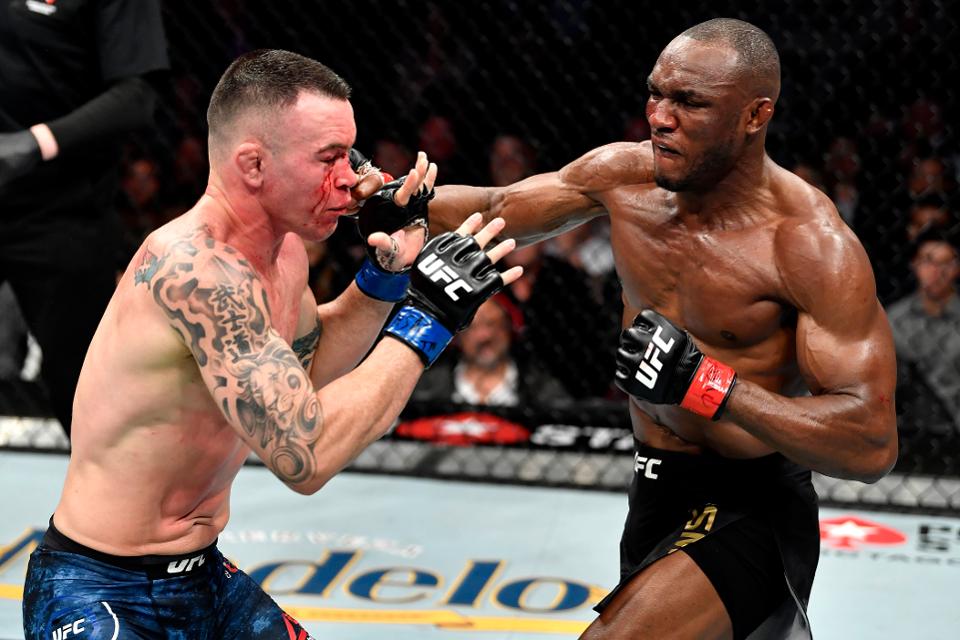 "He needs to get over that, get out there and either take the ass-whooping by Marty and get exposed, which I don't think he's going to show up for, or he needs to sit the f**k back and let the big boys play at the top of the mountain, and that's me against Marty Fakenewsman – round two."
Colby Covington explains what he feels is wrong with the sport today
Colby tried to turn back the clock and remind everyone that Masvidal wasn't a hotshot that long ago. He dissected the record of the BMF belt holder to prove his point.
"All Jorge is is hype. Let's not forget the man has double-digit losses, he has almost 15 losses on his record. Let's not forget that the guy's a 50-50 fighter in the last four or five years when you look at his record combined. The guy is all hype."
Colby then went on to pinpoint the fallacy in the sport of mixed martial arts today. He said that people's memory is very short-lived. Hence, some fighters receive a lot of undue attention due to their recent records. "This is what's sad about the sport today, all you have to do is get one or two knockouts and you get the hype on you and people think you're a world-beater – it's not realistic," he said.
It is a bit hysterical that someone who has thrived on media attention due to a big mouth is blaming the system when it comes to someone else. Although, Colby has almost always backed up his words. But the reason he receives the amount of media attention he does is because of his antics on the mic.
Regardless, Colby seems adamant to get back a shot at the coveted belt. However, right now the ball is in Masvidal's court. If he decides to pursue a title shot, then Colby will have to wait. Or maybe Masvidal wins and the two can address their beef inside the Octagon for the ultimate prize.
Continue the conversation on the app, join other MMA fans on MMA Fans App