"He's So Funny"- Yoel Romero Responds to Darren Till's "Scared" Claims
Published 03/02/2020, 5:54 PM EST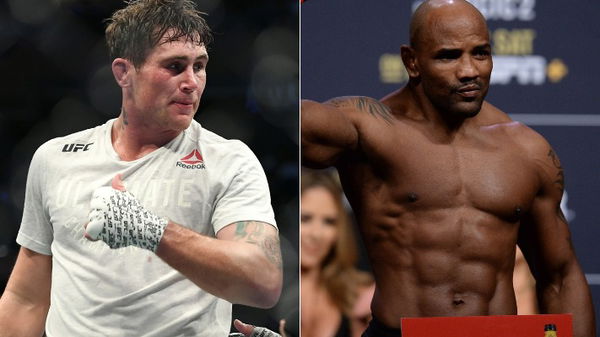 ---
---
Yoel Romero recently featured on the Ariel Helwani show. With less than a week to go for his bout with Israel Adesanya, the "Soldier of God" answered various questions pertaining to his upcoming fight at UFC 248.
ADVERTISEMENT
Article continues below this ad
Speaking of UFC 248, does anyone remember how desperate Darren Till is to attend the event? The British fighter said that he wants to be available as a backup in case one of the fighters pulls out of the main event.
He even went to the extent of directly approaching President Donald Trump in order to get his VISA issues done away with!
ADVERTISEMENT
Article continues below this ad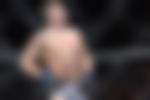 Yet, Darren Till has gone on record to say that he will face anyone but Yoel Romero. Of course, The Gorilla was only taking a jab at humor, and his humor is well received by everyone in the UFC Universe.
Ariel Helwani brought up the above-mentioned statements while interviewing Romero. He asked, "Have you seen Darren Till talk about you all the time? He keeps saying that he wants to fight everyone at 185, except for you. Almost like he has nothing to do with you. He's afraid of you. You('ve) seen these comments from Darren Till? What do you think of them?"
Well, Darren Till's comments don't seem all that unbelievable. After all, Romero is the most brutal fighter in the Middleweight division. Most of those who go up against him do not get out of the octagon with recognizable faces.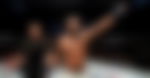 Responding to Ariel, Romero said, "He is so funny. (But) if life put him in my way? 100 percent he'll fight." Well, we do agree with you, Romero. After all, why else would Till trouble the President about reaching the USA on time, if he wasn't aware of the possible fight with Romero?
"It's his job": Yoel Romero on Darren Till's comments regarding unwillingness to fight him
Carrying on with his answer Romero said that he knows Darren Till only says things like that because he is funny. Yet, if a fight were to happen, Daren Till would readily agree because "it's his job."
Well, Darren Till might just have to face his worst fears if he manages to attend the event, what will all the rumors about Israel Adesanya's "forearm condition" doing the rounds, even though it's a long shot.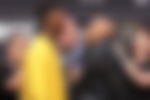 ADVERTISEMENT
Article continues below this ad
Whatever happens, Darren Till does keep his fans entertained. Even Yoel Romero seemed pretty cheerful while answering questions pertaining to Darren Till.
Do you think the two will meet in the octagon anytime soon?
ADVERTISEMENT
Article continues below this ad