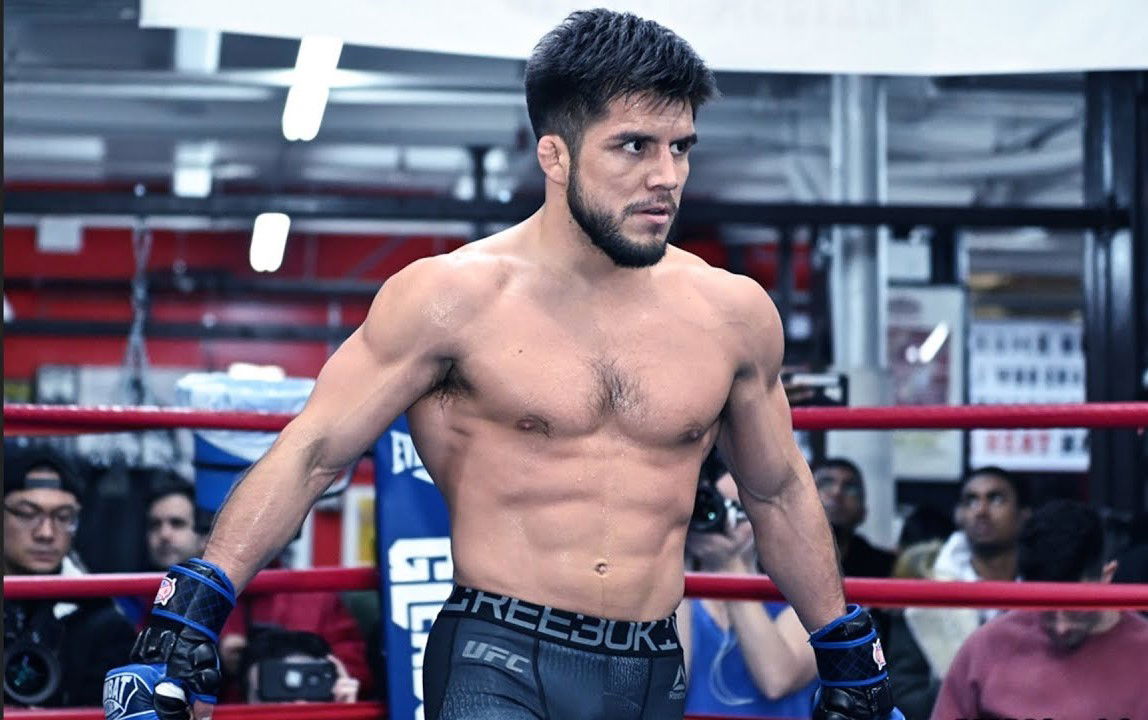 The Coronavirus pandemic might have thrown people's routines off-course, but it does not stop Henry Cejudo from training for UFC 250. However, this time it is not a traditional training camp. Unlike before, the American has added some "gold" to his workout.
Henry Cejudo is arguably one of the greatest combat sports athletes of all time. Not only did he win the Olympic gold medal in freestyle wrestling, but he also won the UFC championship in two different weight classes. At one point in time, Cejudo held both – the UFC flyweight and the bantamweight championship.
'Triple C' destroyed Marlon Moraes in his last venture at UFC 238. Since then, he is on the sidelines. Last month, news broke out that Cejudo would defend his bantamweight title against Jose Aldo. Aldo—who dropped down to bantamweight—is perhaps one of the greatest featherweights of all time.
Henry Cejudo reveals his unorthodox workout
Although his fight with Aldo hangs in the balance, the champion posted a workout video on twitter. However, the post does not show Cejudo's traditional training at the gym or the advanced Neuroforce One training lab. Instead, he is working out with his championship belts.
Over time, Cejudo became popular for his cringe persona. The champion uses various tactics to get in his opponent's head. While some enjoy his methods, he has met with his fair share of criticism for his fighting style.
Check out Cejudo's latest video below.
Bend the knee! https://t.co/PKFVrVCGJM

— Henry Cejudo (@HenryCejudo) March 25, 2020

Nobody has transitioned their wrestling to MMA better than Cejudo. The Olympian can out-wrestle almost anyone in the division. In addition, he also possesses amazing boxing skills; he won the Arizona state Golden Gloves in boxing. Currently, 'Triple C' is ranked at #3 in the pound-for-pound rankings.
Jose Aldo, on the other hand, is one of the best strikers in the UFC. Even at 33 years of age, Aldo can give any athlete a run for their money. The Brazilian is known for his strong leg kicking game. He is also one of the best anti-wrestlers in the company.
The fight has the potential to be one of the best in recent UFC history. Cejudo should pick up the win by a TKO. But, it could go either way if Aldo shows up in his best form.
Continue the conversation on Telegram, join other MMA fans on MMA Fans Group