"His Coach Gave Him a Great Plan"- Khabib Nurmagomedov Reveals How Justin Gaethje Beat Tony Ferguson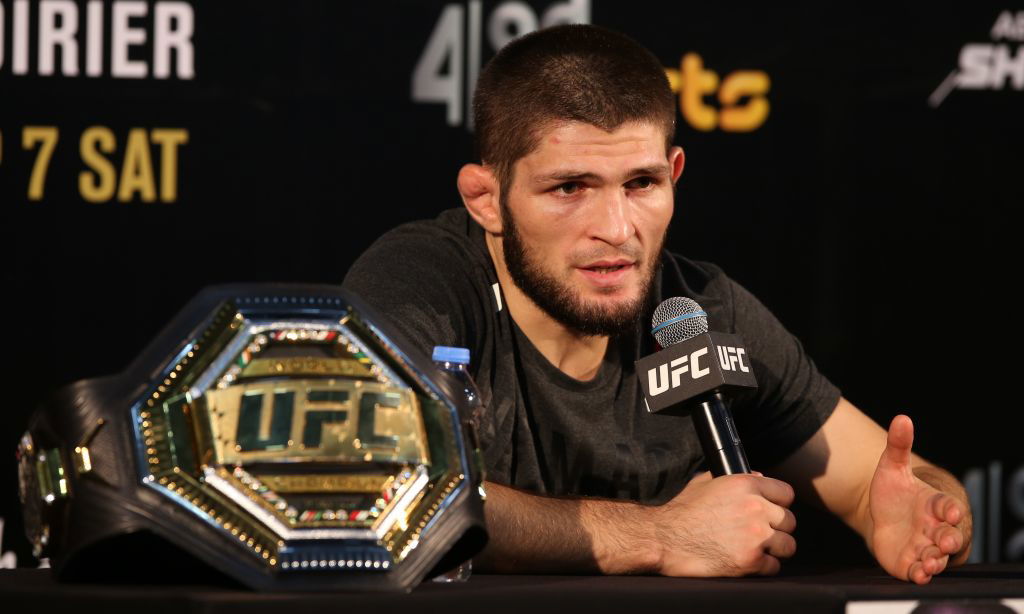 UFC lightweight champion, Khabib Nurmagomedov will make his highly anticipated return to the octagon this weekend. 'The Eagle's' last fight was back in September 2019, which also took place at Yas Island.
Nurmagomedov fought Dustin Poirier to unify the championship, and oddly enough, he will look to accomplish the same feat. This time it will be against KO specialist Justin Gaethje at UFC 254.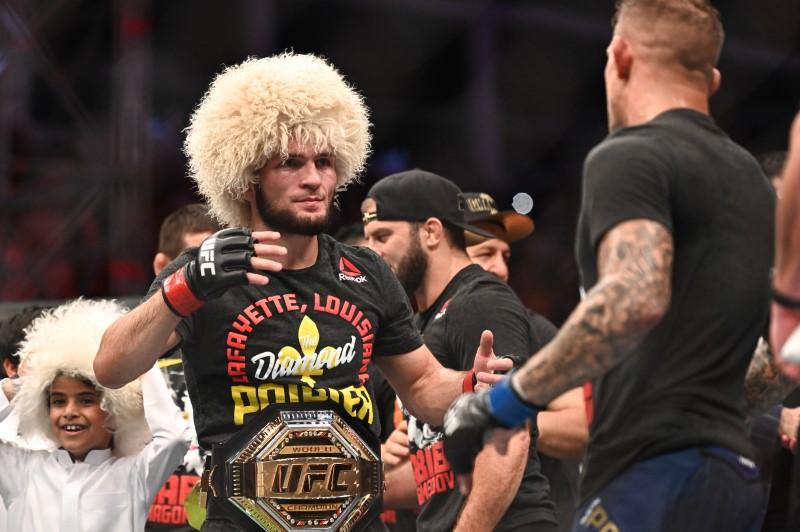 Khabib addressed Justin Gaethje's performance against Tony Ferguson which earned him the title shot. 'The Eagle' said, "I think his coach gave him great plan to beat Tony Ferguson… I think after the second round, his (Justin's) coach told tell him, hey like take off from your shot like ten percent"
He also acknowledged the fact that Gaethje's coaches were right in helping control their fighter's output. The fighter changed his game plan and dismantled 'El Cucuy' in stunning fashion to end his lengthy undefeated streak. 
Nurmagomedov was impressed with Gaethje's display in the octagon and gave credit to 'The Highlight's' coaches. The UFC lightweight champion said, "He gave him good advice because he told him you have 15 more minutes, that's why you need to take some power off your punches."
Read: "I Felt Absolutely Nothing"- Justin Gaethje on Winning the Interim Title
Khabib Nurmagomedov respects Gaethje's actions
Khabib was asked about his thoughts of Gaethje's antics of dropping the interim title to the floor. The Champ replied, "I respect his mindset because he doesn't want to be the interim champ, he wants to be the real champ."
'The Eagle' acknowledged that having an interim title still gets you pay-per-view points and helps sell the fight. However, he added that his opponent needed the real belt if he wished to achieve his goal.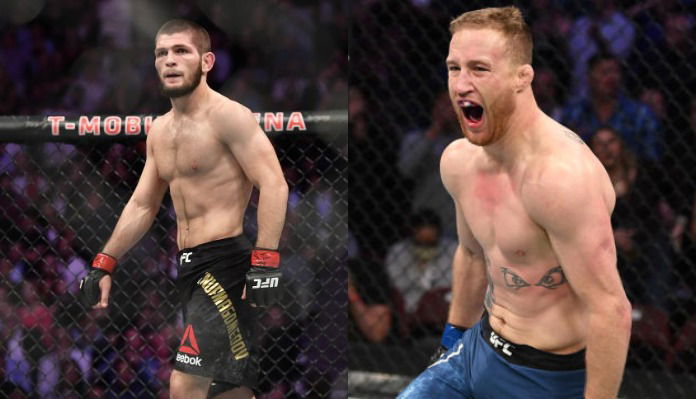 Khabib Nurmagomedov (28-0) vs Justin Gaethje (22-2) is one of the most anticipated matchups of the year. It is an opportunity for 'The Highlight' to get his shot at the "real" belt.
The UFC 254 main event will have the fans on the edge of their seats. It can be guaranteed that Gaethje will have a plan to nullify Nurmagomedov's greatest weapons. Will it be as successful as his plan for UFC 249?
Read: "I Don't Want to Kill Him"- Justin Gaethje Sends a Chilling Message to Khabib Nurmagomedov 
Continue the conversation on the app, join other MMA fans on MMA Fans App