"His Time is Finished": Khabib Nurmagomedov Shrugs Off Conor McGregor's Win Over Donald Cerrone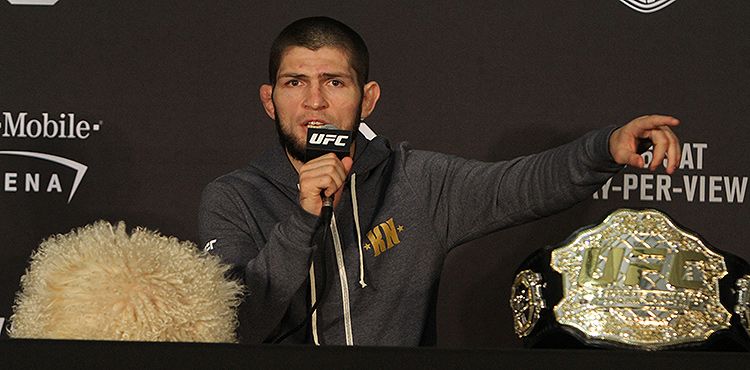 Khabib "The Eagle" Nurmagomedov launched an attack on his bitter rival, Conor "The Notorious" McGregor. McGregor's fight against Donald "Cowboy" Cerrone marked an astonishing comeback of the Notorious One. He managed to end the fight with a TKO in the first round. However,  Khabib remains unimpressed and claims that McGregor should not be praised for beating a washed-up old cowboy(video by RT Sport).
Cerrone may as well be a legend but his time is up, said Khabib, referring to Cerrone. UFC President, Dana White has claimed that Conor will get a title shot next since he has beaten Cowboy. And Khabib disregarded with White on this.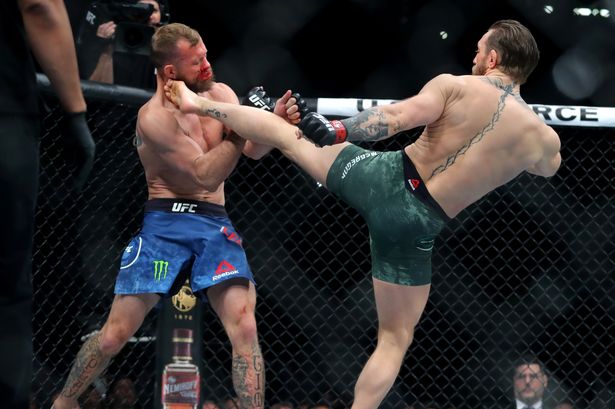 Khabib Nurmagomedov gives verdict on Conor's win over Cowboy
Khabib belittled McGregor's comeback saying the Cowboy lost nearly six or seven fights out of his last ten fights. The Russian implied that the match was set up by the UFC to help McGregor reclaim the clout he lost after his defeat at the hands of Khabib. The lightweight champion said:
"Cowboy' always loses all his main-event fights, always. I don't remember when he wins. In the last 10 fights, I think he's lost 7 times — six or seven times. He's not high-level lightweight or welterweight right now. He's not. Of course, he has a big name but his time is finished.
He believed that McGregor should fight the likes of Gaethje. Someone tougher who might pose a threat to the Irishman. Khabib also said that Mcgregor needs to cut weight and come back to the Lightweight division. The Dagestani fighter not only accused the Irishman of avoiding a fight against the American but also of dodging difficult matchups. Khabib continued:
"Conor [needs to] pick a very good opponent. Now he comes back and beat 'Cowboy,' who lose the last 10 fights seven times, and then they talk about this guy come back. No, he has to fight really tough opponents like Justin Gaethje or something like this. He has to come back to the lightweight division. He has to cut welterweight, and this is just my opinion."
Rumors of McGregor facing Gaethje in the summer surfaced but Ali Abdelaziz, manager to both Khabib and Gaethje dismissed rumors. He claimed that McGregor had the opportunity to fight Gaethje but chose to fight Cerrone instead.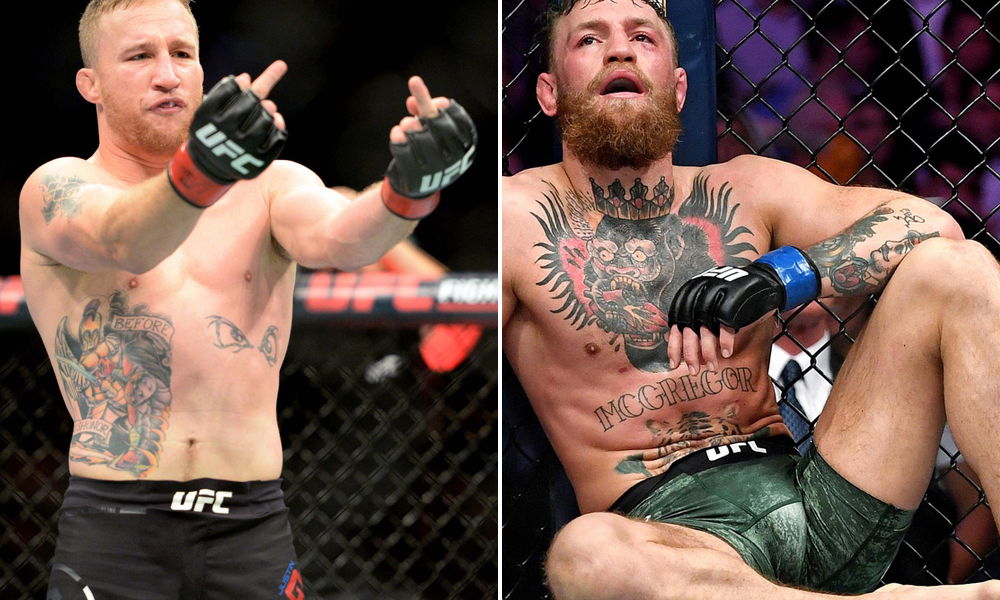 Khabib sounded outright offended when he talked about the UFC's decision to throw McGregor back into the contention for the title. According to Khabib, numerous fighters proved themselves ahead of McGregor yet the UFC went for the latter leaving experts baffled.
Khabib's Future Endeavours
The current scenario surrounding the fierce rivals suggests that a rematch between the two is an inexorable possibility. However, Khabib believes the result of the second fight would be the same as the former bout. He prefers to invest his energy in tougher challenges for the sake of his legacy. The Russian fighter says he has fought the likes of Barboza, dos Anjos, Conor, Poirier, Iaquinta none of whom are tough like Tony Ferguson, who he is set to fight on Aril 18 at UFC 249.
Continue the conversation on the app, join other MMA fans on MMA Fans App