"Hopefully It Doesn't Backfire on Me" – Paul Felder Comments on the 'Felder Curse'
Published 07/05/2020, 3:14 PM EDT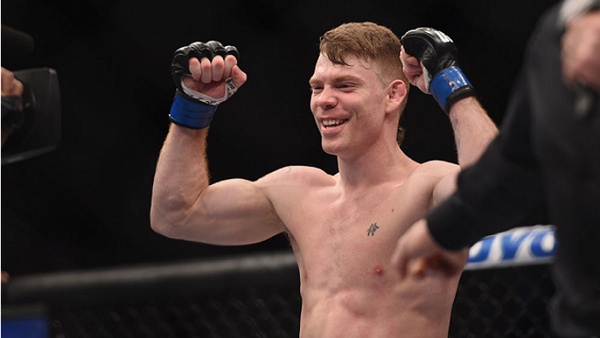 ---
---
Paul Felder didn't fight last weekend at UFC Apex. Neither was he active in his second job as a UFC commentator and an ESPN analyst. Regardless, his name kept coming up along with the main event of Dan Hooker vs Dustin Poirier. This was because of an interesting finding that had gone viral which was dubbed as the 'Felder Curse'.
ADVERTISEMENT
Article continues below this ad
Before UFC on ESPN 12, a Twitter user @UFC_Sasuke highlighted the fact that none of the fighters who have beaten Paul Felder could manage a win in their next outing. Dan Hooker was coming off a win with a split decision victory over Felder in his most recent visit to the Octagon before the fight. Hence, believers of the jinx thought that Hooker would lose the fight to Poirier.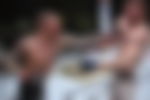 The fight between Hooker and Poirier turned out to be every bit that the fans wanted. However, the jinx managed to stay alive and thus became even stronger. Poirier grabbed a unanimous decision victory by taking control of the latter half of the fight. Following the victory, more and more people bought into the curse. However, Felder isn't one of them.
ADVERTISEMENT
Article continues below this ad
"It's crazy bro," Felder said while talking to MMA Junkie. "You can't make this (expletive) up sometimes. I saw this guy. I can't think of his Twitter handle now. A random Twitter handle. Not a huge profile but then he posted this stat and I retweeted it then Ariel Helwani got ahold of it then they're asking (Hooker) about it, then ESPN is posting about it. I was like, 'Oh my God, I never expected this thing to (blow up).'"
Paul Felder hopes that the curse doesn't work against him
Despite his reluctance to believe in it, the curse does have some statistical backing. Five men have had the better of Felder in his professional career. They are Edson Barboza, Ross Pearson, Francisco Trinaldo, Mike Perry, and Dan Hooker. All of them lost their very next fight.
ADVERTISEMENT
Article continues below this ad
'The Irish Dragon' contemplated retirement after his close loss to Hooker earlier this year. However, the adrenaline from watching Hooker and Poirier go at each other reignited the will to fight inside him. Currently, he has a lot going on in his personal life. Hence, he only wants to return when the opponent brings out the best in him.
Felder jokingly said that he hopes fighters don't start thinking twice before fighting him due to the curse.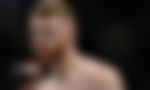 "It's just all coincidental. It has nothing to do with me. It was just a completely random thing and got completely blown out of proportion. Hopefully, it doesn't backfire on me and now guys are like, 'I'm not beating you and then losing my next fight.' It could be a big fight for them," Felder added.
ADVERTISEMENT
Article continues below this ad
The UFC had offered Felder a fight with Al Iaquinta in August. However, Felder turned it down since he will be heading to Fight Island. He is more willing to fight later this year in the fall.