How Can Brian Ortega Defeat The Korean Zombie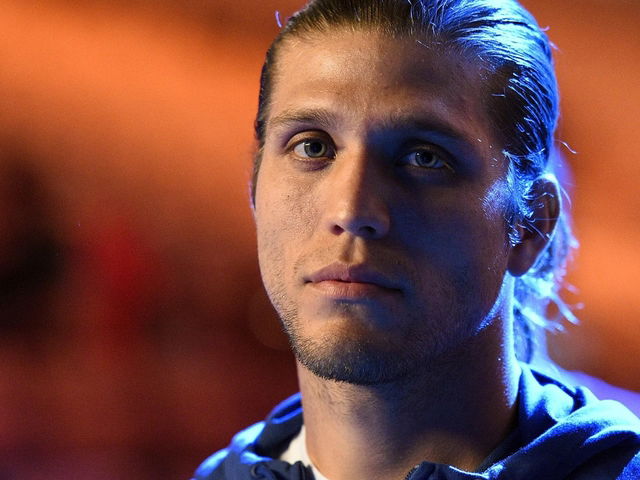 This penultimate event on UFC's second stint at Fight Island features a clash that will determine the next challenger at 145-pounds. The fight between Brian Ortega and Chan Sung Jung is one that promises fireworks. Ahead of the clash, we take a look at how Ortega can emerge victorious after the fight.
The oddsmakers have Ortega as the underdog going into the contest. A lot of factors are responsible for the same. The fighter out of California is coming off a long layoff. On the other hand, Jung is the fresher fighter between the two.
If his last fight against Max Holloway showed us anything, it was that Ortega doesn't fare well against strikers who move really well. By doing so, they don't allow the BJJ black belt to come forward with his power punches. 'The Korean Zombie' doesn't necessarily fulfill that criterion.
Therefore, Ortega should look to establish his jab and pile the damage early on. However, he can't rely on the damage as Jung has earned his nickname for a reason. He will not mind eating Ortega's shot and will still keep coming forward. On top of it, he has an excellent gas tank. Thus, hoping for him to tire out wouldn't be the wisest move on the part of Ortega.
If Brian Ortega wants to win, he will have to do so on account of his own strengths
Out of the two featherweights, Jung is the one who can strike his opponent with a more variety of moves. Therefore, for starters, Ortega will have to look to take the fight to the ground. However, he has to look out for the potential threat coming from the front-headlock position of his opponent.
Ortega's rise in the UFC came on the back of his nifty submission skills. The Gracie Torrance academy standout has a penchant for maneuvering from one position to the other in search of the perfect hold that can make his opponents tap out.
If we take into consideration, Jung's fighting IQ, Ortega's job wouldn't be easy. However, as long as they are standing up, the South Korean will have the advantage. Ortega's best bet in that situation can be to hope that his opponent gives up an opening as he did against Yair Rodriguez.
All in all, the odds are stacked against Ortega. If he wishes to pull off the upset, he will have to showcase his best performance yet. The more he gets to the ground with Jung, the more he can be in familiar territory and look to secure the win.
Read More: UFC Fight Night: Ortega vs The Korean Zombie- Brian Ortega vs Chan Sung Jung: Prediction and Analysis
Continue the conversation on the app, join other MMA fans on MMA Fans App