"How the F*** Am I Going to Grease?" – Claudia Gadelha Responds to Allegations by Carla Esparza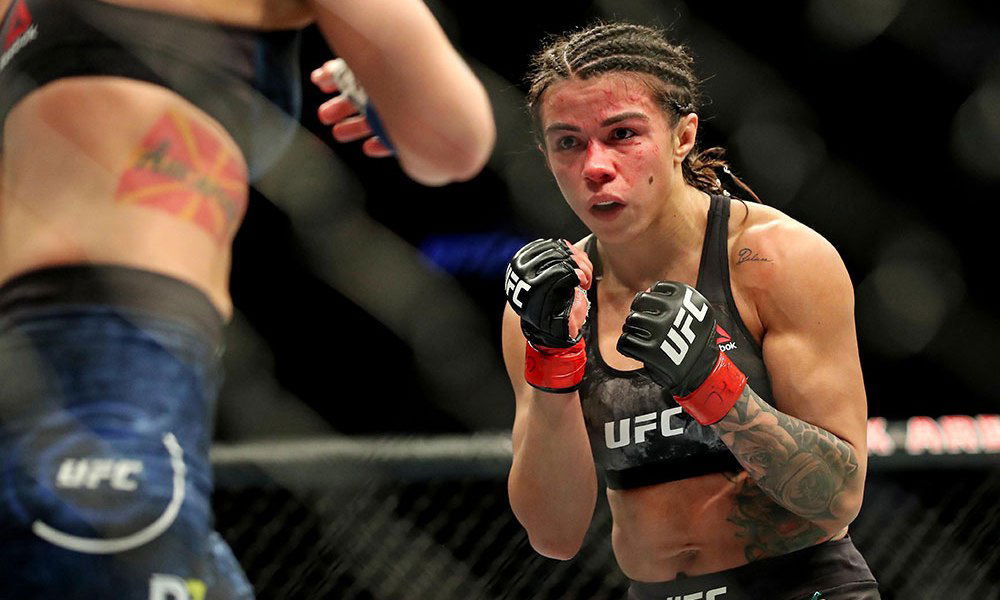 Claudia Gadelha came out on top in her co-main event bout at UFC on ESPN 8. During her post-fight interview in the Octagon, the strawweight knew exactly who she wanted next.
Gadelha called out the inaugural 115-pounds champ, Carla Esparza. The latter immediately responded on Twitter, but not without bringing up the issues from the previous fight.
After she received the judges' nod, Gadelha told UFC commentator Paul Felder about her plans. "Hey, Carla Esparza," Gadelha said into the microphone. "Let's do it again."
The two strawweights had fought initially at UFC 225 in June 2018. Much to the crowd's dismay, Gadelha won the fight via a split decision. However, after the fight, Carla accused Gadelha of cheating.
Esparza claimed that her opponent had greased herself. She even thought of complaining to the referee but she never did. However, upon watching the replay, she was sure that her opponent has cheated.
It's been two years since the fight and Esparza still hasn't forgotten the incident.
Carla Esparza has one condition for the rematch with Claudia Gadelha
Following Gadelha's call-out, Esparza immediately took to Twitter. She seemed more than ready to accept the rematch. She did demand a fair fight this time around.
Let's run it back!! Leave the grease at home this time 👊🏽 @ClaudiaGadelha_

— Carla Esparza (@CarlaEsparza1) May 17, 2020
Claudia Gadelha got wind of the tweet even before she was sitting in front of the microphones at the post-fight press conference. She was happy with her performance against Angela Hill, particularly because of the conditions in which she has had to train.
However, she slammed Gadelha for being salty about the loss. Given the strict watch of the athletic commission, she said there was no way how Gadelha could have cheated her way to the win.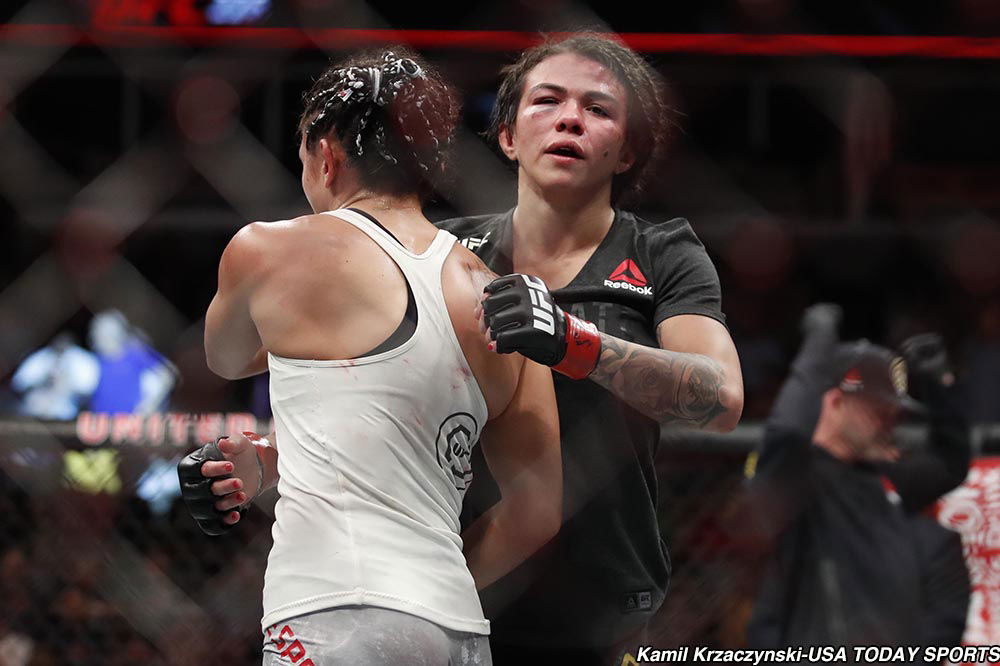 "Man, it's 2020," Gadelha told MMA Junkie. "This sport is evolving so much. Come on. I have the commission at least following me from the time I step in the octagon till the time the fight is finished. How the f*** am I going to grease? Carla Esparza, stop with the f****** excuses. Let's get back in there again."
Carla Esparza fought just a week ago at UFC 249. She edged out Michelle Waterson in a rather uneventful fight via a split decision. Gadelha said that she watched the fight but refused to comment anything about it.
"Right now, I wouldn't say much because everyone is going through crazy times," Claudia said. "It's tough to train. It's tough to do anything. I don't know how her camp was. Not a lot of things happened in that fight, so I can't say much."
Both Esparza and Gadelha are coming off multiple wins. The UFC matchmakers wouldn't have to sweat a lot in booking a pairing of the two soon.
Continue the conversation on the app, join other MMA fans on MMA Fans App