"How Will You Feel When I Beat Your Archenemy"-Jan Blachowicz Goes Of On Daniel Cormier
Published 06/04/2020, 2:14 AM EDT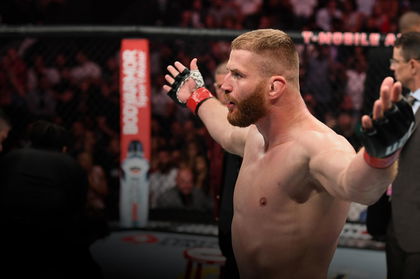 ---
---
Jan Blachowicz had some choice words for Daniel Cormier on his Twitter. The top Light heavyweight contender has been pushing for a title shot ever since his knockout victory over Corey Anderson. Blachowicz stopped Anderson in the very first round. In doing so, he managed to take Anderson's claim as the next contender.
ADVERTISEMENT
Article continues below this ad
The light heavyweight division is currently at a standstill. The reigning champion Jon Jones' future within the company is in question given recent events.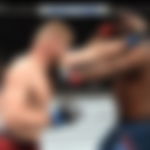 ADVERTISEMENT
Article continues below this ad
Jan Blachowicz has been calling his shot, and he's coming off three impressive victories. Going 9-5 with the promotion, the contender has turned into a UFC staple at light heavyweight.
Champion Jon Jones' infamous rivalry with Daniel Cormier is a well-documented affair for the 205-pound division. Until 2019, the former Olympian had only one loss on his record, courtesy of Jon Jones.
Many believe the story of Cormier's career is tied to his fights with Jon Jones. Cormier seemingly couldn't escape this narrative until moving up to heavyweight.
Jan Blachowicz has grown tired of sitting around. He went on to fire shots at Daniel Cormier in order to reinforce his place in the division.
Jan Blachowicz: War of words
If this is a let down then how will you feel when I defeat your archenemy who you couldn't beat twice @dc_mma?

— Jan Blachowicz (@JanBlachowicz) May 27, 2020
Daniel Cormier has no immediate urgency to return to his former division. At the twilight of his career, Cormier has made it clear that his last fight is to rematch Stipe Miocic. The rubber match between Miocic and Cormier is highly anticipated bout expected to take place sometime this year.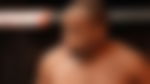 ADVERTISEMENT
Article continues below this ad
It is clear that Blachowicz is gunning for a fight with Jones at the earliest. The heavyweight fighter and commentator just happened to be collateral. A possible fight between Blachowicz and Cormier is certainly not on the cards.
Jan Blachowicz is on his way to fight for the title, but when his opportunity will come remains to be seen. Fight Island could prove to be the answer for Jan and help provide clarity.
ADVERTISEMENT
Article continues below this ad
The most uncertain factor is who would he face in a title fight. If Jon Jones vacates the belt, Blachowicz will square off against Dominic Reyes for the UFC gold.