"I Blew It" – Ben Askren Apologizes for Losing to Jorge Masvidal
Published 03/19/2020, 5:21 PM EDT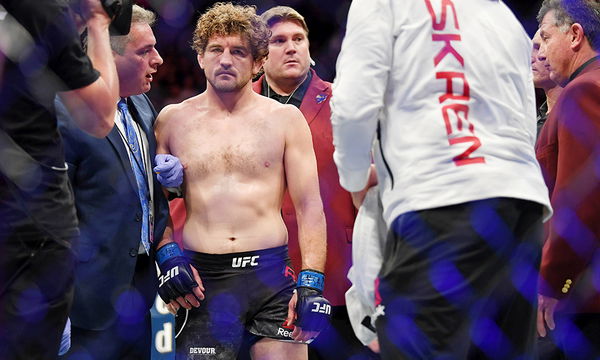 ---
---
The career of Ben Askren in the UFC was extremely short. People expected much more from a fighter that had been champion in multiple organizations. He also had his unblemished record to boast of. But after just three fights in the UFC, he retired. And the former Olympian is still apologetic for what became the biggest reason for him to hang his gloves.
ADVERTISEMENT
Article continues below this ad
While talking on the latest edition of the Submission Radio, Askren addressed his loss against Jorge Masvidal. The former Bellator champion thought that had he won the fight against Masvidal, he would have fought for the belt next. Instead, he ended up being on the receiving end of the fastest knockout in UFC history. "If I win the Masvidal fight, then I (would've) got that (Usman). I blew it," Askren said jokingly.
ADVERTISEMENT
Article continues below this ad
Ben's response came when he was asked if Kamaru Usman was someone that he wanted to fight before he retired. Given both of their fighting styles, a fight between the two would have been interesting. However, what we did see from Askren's limited time in the Octagon is that he was past his prime. Therefore, any meeting between him and Usman would have had Usman as the favourite.
Ben Askren laughs on hearing the "Marty" legacy that he brought
ADVERTISEMENT
Article continues below this ad
Even though he never fought the Welterweight champ, Askren did contribute towards Usman's career. He was the one that revealed "Marty" was a nickname for Kamaru Usman. The reason it became popular was, partly, because Usman resented it.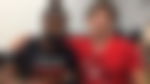 "That was his name. I didn't try to be mean. That's just what his name was," Askren responded when he was asked if he still laughs when "Marty" gets thrown around. And Askren wasn't wrong about the nickname. Even Kamaru Usman had accepted the same. He told that since his teacher wasn't able to pronounce his full name, Kamarudeen, he just decided to call him "Marty".
ADVERTISEMENT
Article continues below this ad
The fact that Askren had spent most of his career not fighting the best fighters he could've fought make people wonder how good he was. Kacper Rosolowski asked Askren about the one fighter that he wished to have fought in his career. He responded by saying that he always wanted the belt. Even when he came out of retirement the first time around, it was to fight for a UFC belt. Consequently, he just wanted the shortest path to the belt. Regardless of who he would meet along the way.