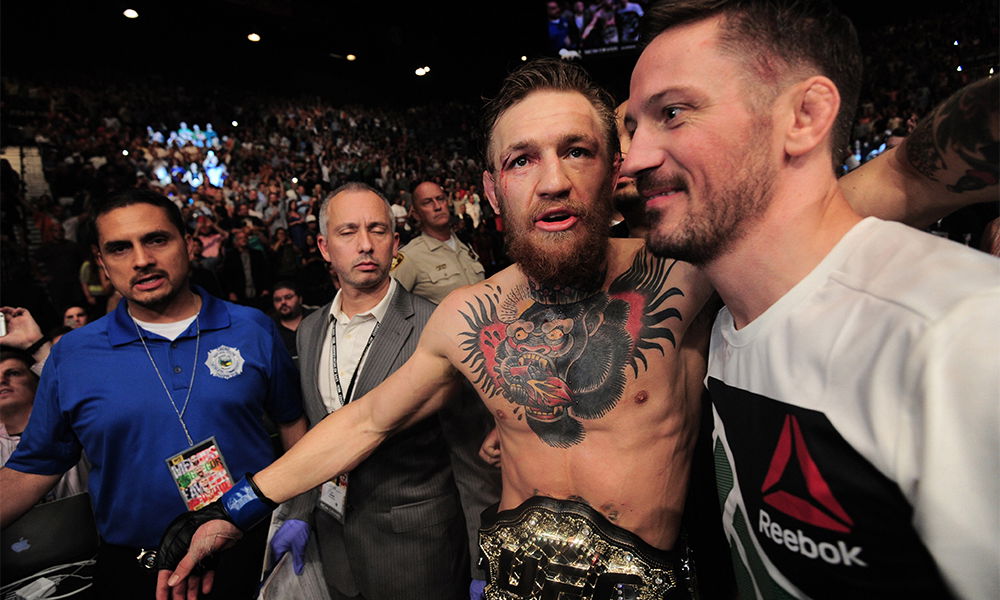 Conor McGregor retired from the UFC for a 3rd time at the beginning of June. The words of his statement as well as his track record left fans hoping that he would return imminently. However, as of now, the Irish fighter is passing his time in retirement bliss. As per his coach John Kavanagh, the retirement is set to last a while. 
In a Live Instagram Q & A, Kavanagh responded to the shock retirement. He said, "Is Conor retired? Yes, he is as far as I can tell."
Furthermore, he implied that his hands are tied in terms of being the one to get 'Notorious' back to the cage. He said, "I can't convince Conor to do sh*t. Conor will tell Conor what he's gonna do. And who knows what's going to happen in the future. But as for now, he's retired."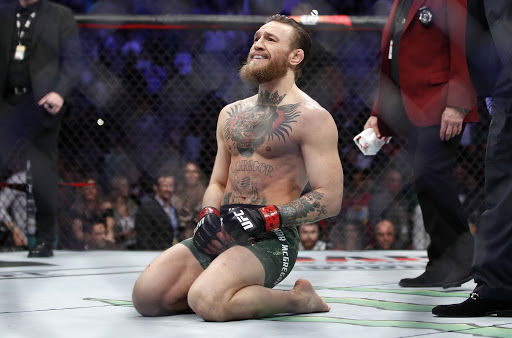 Prior to retirement, the UFC's first simultaneous two-division champion received a challenge from Kamaru Usman. Also, he charted out a plan of moving to Welterweight once he had wrapped up his work at Lightweight. When questioned about McGregor fighting 'The Nigerian Nightmare', Kavanagh said, "That would be an interesting one."
A motivated Conor McGregor beats anyone- John Kavanagh
He added, "A fair size difference in there. Look I'll be honest, anybody up to or around about his weight class, if there is a very motivated Conor, I think he beats any of them."
Here, Kavanagh highlighted his countryman's skills of being a KO artist. 'Notorious' has claimed 19 of his 22 wins in 26 fights by knockout.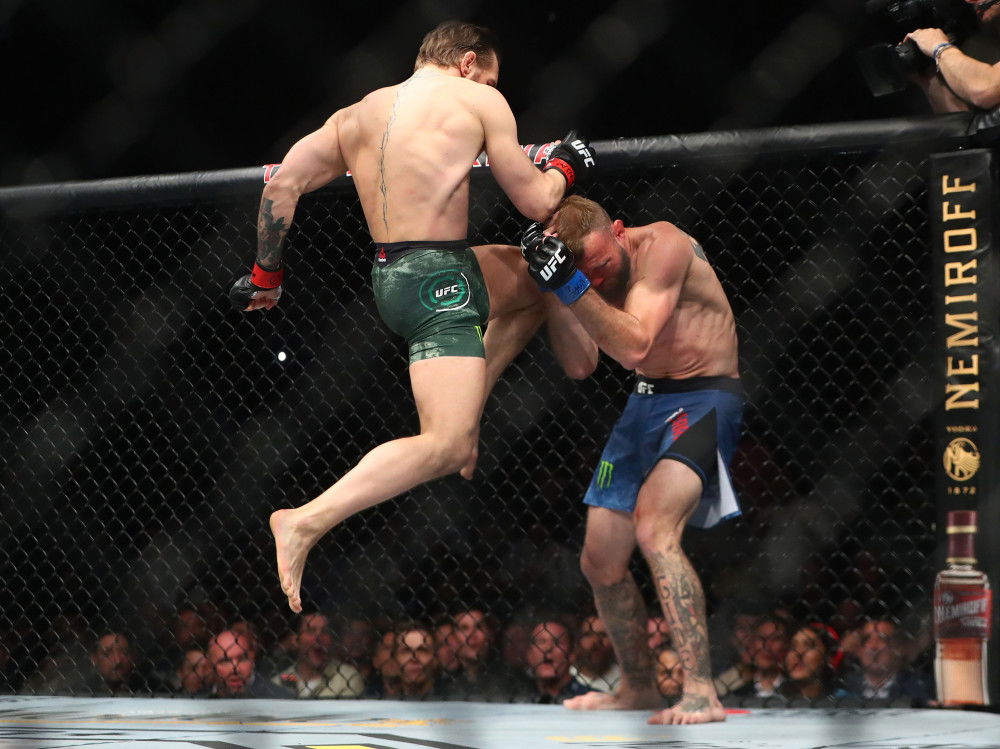 "He has knockout power. He easily has knockout power up to that weight class, and if he was to put in a serious training camp, I think he wins."
At this point, Kavanagh got questioned on a McGregor- Colby Covington clash. He contemplated for a moment before replying, "Yea Colby. I think, has a slightly… he has a bit of a lesser skill set than Usman, not quite as polished. He seems like slower when he drops his hands. So I think that's perfect for Conor."
A plethora of fights are perfect for 'Notorious', but they would have to interest him enough to lead him back to the UFC. What do you make of John Kavanagh's statements of a determined Conor McGregor being able to win easily?
Continue the conversation on the app, join other MMA fans on MMA Fans App