"I Could Give a F**k Less About Her"- Colby Covington Targets Joanna Jedrzejczyk in Rant
Published 03/19/2020, 11:46 AM EDT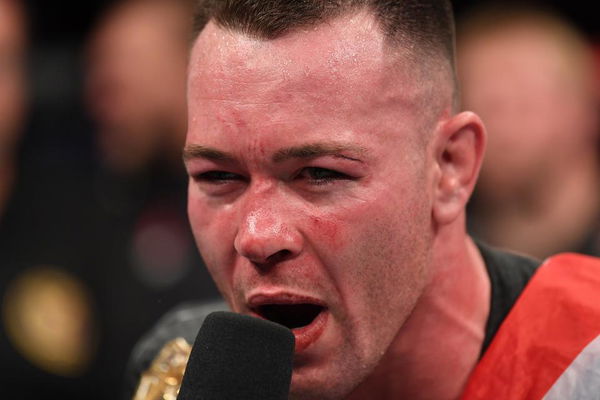 ---
---
Colby Covington, the former UFC interim welterweight champ, is unlike any other fighter in the promotion's roster.
ADVERTISEMENT
Article continues below this ad
The fighter considers himself as the great "American winning machine," and shamelessly promotes himself to stay relevant. He has routinely provoked, trolled and has held conservative opinion on things which doesn't suit his political beliefs.
Even before his grueling fight with Kamaru Usman, Covington threw some politically charged comments at him which compounded greatly in the octagon.
ADVERTISEMENT
Article continues below this ad
"This one's not just for me; this one's for the entire world right now," Usman said after the fight.
This pretty much reflected what everyone wished for.
Covington, who is always busy verbally sparring with fellow fighters on social media, recently targeted Joanna Jedrzejcyk.
Joanna, who is coming off an incredible performance against Weili Zhang, is someone UFC needs currently.
She is not the business type but when she sets foot in the octagon pretty much everything stands still as we witnessed at UFC 248.
An endearing champion who shines beneath the spotlight is something UFC must look to identify in fighters.
Colby saw the buzz growing around Joanna so he immediately went after his fellow American Top Team member.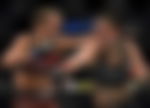 "As far as Joanna Jedrzejczyk, you know, (Jorge Masvidal) little sidepiece, they got a little fling going on right now, I could give a f**k less about her," Covington said to the Submission Radio show.
"She's washed up, nobody cares about her. She used to be the boogiewoman, now she's the bobbiewoman."
"Look at her face, she got her face rearranged, and I called it."
Covington further adds, "Joanna, I'm sorry. I'm sorry that you had to get your face rearranged and everybody's going to get rich."
"And that's exactly what happened, I got rich. I made a Rolex off of Joanna Jedrzejczyck's b***h ass."
Tyron Woodley was left stranded with no fighters on as Leon Edwards pulled the plug ahead of their London event.
Later, UFC had to postpone its upcoming events in London, Columbus and Portland.
ADVERTISEMENT
Article continues below this ad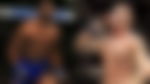 Woodley visibly disappointed, while appearing on Instagram, apologized to his fans and called out Covington.
Even the UFC president tried to match him up with either Gilbert Burns or Covington but the talk didn't go anywhere.
ADVERTISEMENT
Article continues below this ad
"We will make it through this together, don't take it lightly. When we are back and running, it's me and clout chasing Covington," Woodley made it clear who he wants next.
The matchup didn't come to fruition but let's hope when all this chaos is over, Woodley gets to face Covington and shut him up.