"I'd Like to Rip That Crown"- Aljamain Sterling Puts Henry Cejudo on Blast
Published 03/05/2020, 6:12 AM EST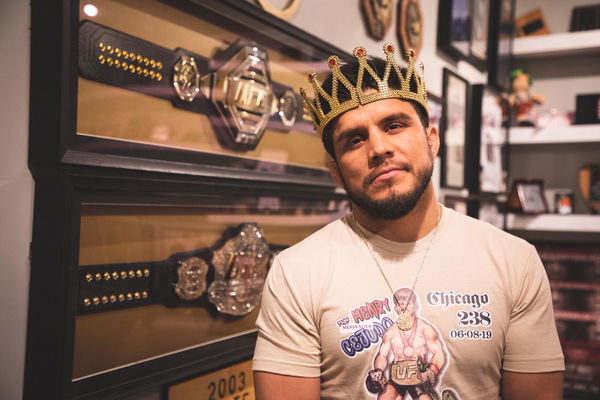 ---
---
"Funk Master" Aljamain Sterling recently made an appearance on The Schmo With The Pro. The interview covered various topics of interest primarily regarding the Bantamweight division and it's champion, Henry Cejudo.
ADVERTISEMENT
Article continues below this ad
Aljamain has been out of action for a while now. He injured his right wrist and is currently in the UFC Performance Institute. He will most probably make a comeback in June 2020.
Regarding his upcoming fights, Sterling is pretty sure of one thing. He wants to meet Henry Cejudo for a title match. He said,
ADVERTISEMENT
Article continues below this ad
"I'd like to rip that crown right off Henry Cjudo's head and throw it at him. I just need to stomp that sh*t out."
It seems like Aljamain is calling Henry out, and that too in Henry's own style. Talking trash is something Cejudo specializes in, and the fact that Aljamain is taking the fight to him suggests that he means business.
Yet, in order to get a title shot, Aljamain needs a victory over one of the top five of the Bantamweight division. The Shmo asked who Aljamain would like to face in June, to which he replied,
"Honestly, if I had it my way, I'm fighting 'The Boogeyman'. The guy that everyone is so hyped (about). I'm like you know what? I was once that kid before, and I would like to shut that sh*t down."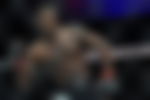 Besides Henry Cejudo, Petr Yan is on the list
Thus, it seems like the one fight that Aljamain wants to do before he tries his hand at defeating Cejudo is with Petr Yan. Both of them rank just next to each other in the Bantamweight division, with Aljamain at #2 and Yan at #3.
ADVERTISEMENT
Article continues below this ad
However, it was recently confirmed that Petr Yan will be facing Marlon Moraes at UFC Kazakhstan in June. Hence, Aljamain will have to look for someone else.
A fight between Corey Sandhagen and Aljamain Sterling becomes the next biggest possibility. The Schmo even mentioned that Sandhagen is one of the best fighters in the division at present, silently working his way to the top. He is currently 5-0 in the UFC.
Yet, Sterling does not seem impressed, citing that the victories that Sandhage has to his name are all against "unimportant" fighters.
ADVERTISEMENT
Article continues below this ad
Well, all we can do is wait and watch till a fixture with Sterling's name is announced. Do you think he will fight in June?