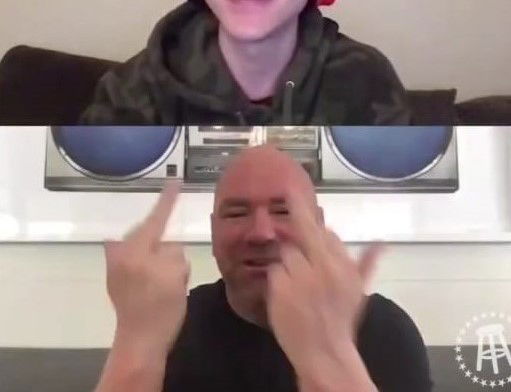 UFC President Dana White has had enough of all the stories on UFC 249 wandering around in the media.
Twitter user Spinning Backfist posted a video of an interview with Dana White, where he is seen losing his temper as a journalist from Barstool Sports asked him about the venue of UFC 249.
White visibly lost his cool and lashed out, saying,
"I'm not telling the media anything! Fu*k you!" The organizer, for emphasis, raised both his middle fingers."Every day when I wake up, there's a bullsh*t story. Or somebody doesn't like this, somebody doesn't like that. I don't give a f*ck what you think. On April 18th, you either wanna turn on the TV and watch this fight, or you don't."
Dana White (@danawhite) sets the record straight on #UFC249 😳 pic.twitter.com/bzQpBtWEwL

— Spinnin Backfist (@SpinninBackfist) March 26, 2020
Dana also reiterated that the event will not have a live audience and that the event will solely be covered on a televised basis.
Looks like Dana has finally reached his breaking point with everyone cooking up theories and opinions while he battles a globally raging pandemic to make this event come to life.
Old-school Dana appears after years!
In all fairness, Dana's anger is warranted. A single person, working day and night to bring the biggest fight in UFC history come to life despite the pandemic, is bound to lose his cool when he meets constant hurdles, whether or not it's on purpose.
Although, it had been a while since the UFC Boss went on one of his infamous tirades. Ever since the UFC transformed into a giant company, he rarely lost his cool on camera. It was good to see old-school Dana in his element!
Dana White, confident of making Khabib vs. Tony a reality, might introduce new cards for the event
One of the major reasons why Dana is hellbent on carrying on with UFC 249 on 18 April itself is because of the main event. Khabib Nurmagomedov and Tony Ferguson will lock horns for the first time inside the octagon in a fight that will probably decide who the greatest Lightweight in the history of UFC is.
Both fighters are on 12-fight-win-streaks, and thus a victory will also be important for either to carry on the record for most consecutive win streaks.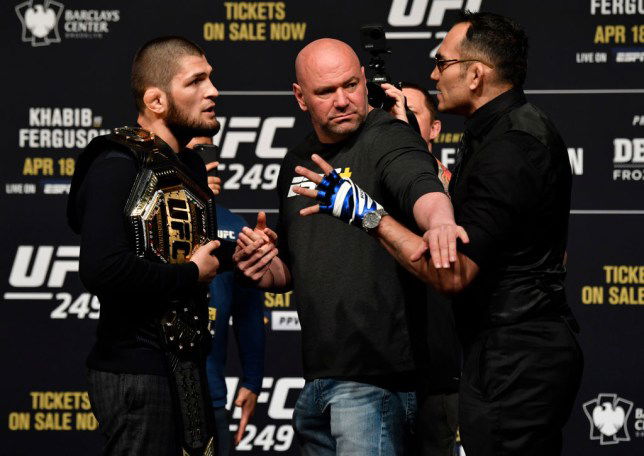 But that's not all. Dana White has a few more tricks up his sleeve to make this event even greater than it already is.
The UFC, unfortunately, had to cancel three of its events because of the coronavirus. However, White promised that he would compensate for the same as soon as the situation gets better. And apparently, he is already on it.
As the global situation mandates restrictions on travel, many fighters from the UFC 249 card may not make it for the event. But Dana White said that he would incorporate other fights from postponed cards to make UFC 249 the "baddest card" in the history of UFC.
Apparently, Francis Ngannou is in talks to appear in the octagon on April 18. He tested negative for the coronavirus and is waiting for confirmation on the UFC 249 gig.
Do you think Dana will manage to produce the "baddest card" in such trying times?
Continue the conversation on Telegram, join other MMA fans on MMA Fans Group