"I Don't Think It Goes the Distance" – Coach Predicts Donald Cerrone vs Anthony Pettis
Published 04/27/2020, 3:45 PM EDT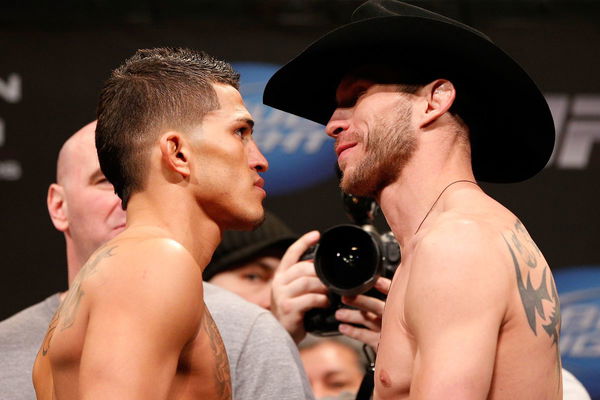 Donald Cerrone has very less time to prepare for his next fight against Anthony Pettis at UFC 249. Add to that the fact that he has to do it out of his ranch and the task only gets tougher. Seeing all this, Cerrone's coach, John Wood, has made his prediction for the fight. Despite the adversaries, he sees the referee raising his protege's hand.
ADVERTISEMENT
Article continues below this ad
Cerrone is looking to break a streak of three losses. In his defence, the setbacks came against three of the best fighters in their weight class – Justin Gaethje, Tony Ferguson and Conor McGregor. Cerrone's opponent, Anthony Pettis, is also suffering from a similar fate.
Given the record of both these fighters and their styles, fireworks are a guarantee. Taking everything into consideration, coach Wood is certain that the fight will not go the distance. He also backed up Cerrone for being not just a striker. He argued that Cerrone is a well-rounded fighter.
ADVERTISEMENT
Article continues below this ad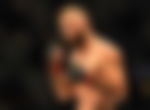 "I don't think it goes the distance and I think Donald gets his hand raised," Wood told MMA Fighting. "There are multiple ways Donald can win. A lot of people think of Cowboy just being this striking guy and his striking is amazing, but he is so slick on the ground. His wrestling is good, his grappling is sick, his submissions are slick. He can win it anywhere: a dogfight, going the distance."
Coach explains vengeance is not on the mind of Donald Cerrone
ADVERTISEMENT
Article continues below this ad
"Showtime" Pettis and "Cowboy" Cerrone have already had an encounter in the Octagon in 2013. Pettis edged out Cerrone and went on to win UFC gold. Heading into the rematch, payback is generally onto the mind of the fighter who lost the first encounter. Add to that the fact that you are coming off multiple losses and the feeling only gets stronger.
Coach Wood, however, is certain that a feeling of vengeance is present in Cerrone's mind. But that wouldn't mean that he would fight any differently.
"From what I see, he's pretty much the same. I think anytime you lose to somebody, there's always a little revenge factor going into it to try to get that back. That may be in the back of his head. I'm positive this fight's going to go a little bit different," Wood said.
ADVERTISEMENT
Article continues below this ad
"I know right now that he's fired up coming off a couple of losses. He wants to get back there and in the winner's and he's definitely saying, doing the right things. I believe you're gonna see a fired-up Cowboy ready to open up a can of whoop-a**, that's for sure," he added.
Irrespective of the mindset, fans of Cerrone want him to get back to his winning ways. Being the most active fighter on the UFC roster, he will be looking to turn the clock a bit. Furthermore, the same will be true for Pettis as well. If the former champ shows flashes of his old self, he can light up anyone inside the Octagon.