"I Feel So Much Stronger" – Alexander Gustafsson Says He Is Not Going Anywhere Soon
Published 07/21/2020, 7:30 PM EDT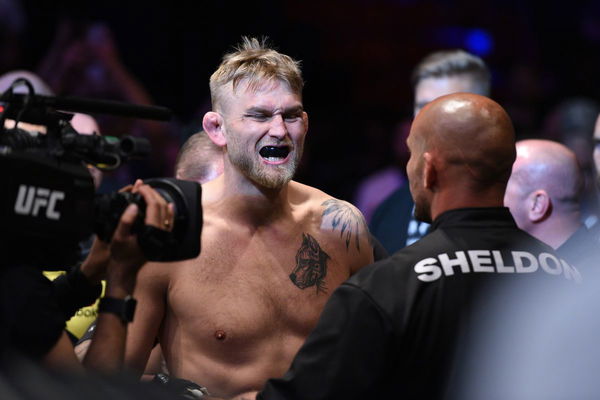 Alexander Gustafsson is going to resurrect his relevancy back to UFC by stepping against Fabricio Werdum on his heavyweight debut at UFC Fight Night 174 on July 25. Dana White's concluding 'Fight Island' event has got pretty big names on its card. And Gustafsson is one of their biggest draws.
Despite being on a two-fight losing streak along with the entry to a new division, and a hiatus of more than a year, Gustafsson can still notch a win on his next appearance. However, its easier said than done. Gustafsson's upcoming rival Fabricio Werdum is a former heavyweight champion.
Although the Brazilian is also boasting a two-fight losing streak, he has the experience of taking out heavyweights in a pro contest. The duo has already shared a heated buildup. And both the men have claimed of hurting the other in a sparring session from the past.  To add some more thrill, 'The Mauler' once again stated that he hit Werdum "bad" in that training session.
ADVERTISEMENT
Article continues below this ad
Alexander Gustafsson says he hit Fabricio Werdum "bad" in the past
In a recent press conference with MMA Junkie, Gustafsson talked about all the happenings surrounding his heavyweight debut. As per the Swedish, he is feeling fresh and energized in the 205 lbs division. And he claimed of making the weight naturally without much hesitation.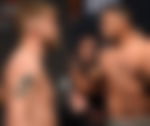 While he addressed several things in the interaction, 'Mauler' also recalled the sparring session with his upcoming rival Werdum. Although Werdum previously claimed of hurting Gustafsson, 'The Mauler' cited a different story.
 "I went all in, him and me and it was a good sparring. I don't remember who I was fighting back then, but I was in camp, he was in camp for a fight, but make history short, I beat him in that sparring. I beat him bad…then he didn't want to spar me no more."
"That was a different world, a different time,"
 "I see Werdum in his best shape right now. I actually saw him out there and said hello to him, but he looks fit, he looks ready to go so I'm really excited for this one." said the former light heavyweight contender.
'The Mauler' is going nowhere soon
ADVERTISEMENT
Article continues below this ad
Gustafsson clarified in the recent press meet that he is going to remain active in UFC after the fight. The Swedish also revealed that losing at his home town Stockholm was a huge blow. And he decided to quit UFC for being heartbroken. However, he is back and is looking forward to reshaping his falling MMA career.
ADVERTISEMENT
Article continues below this ad
"I perform better now than I did as a light heavyweight in my training camps so I feel strong, I feel fast, I'm ready.
"I want to be active. I'm here to stay, I'm not going anywhere so let's see what happens," said Gustafsson.