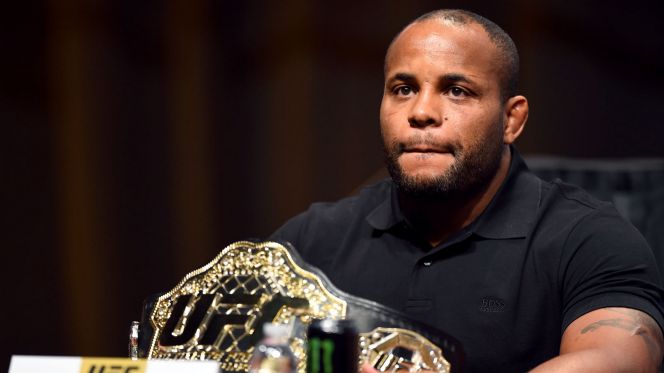 Heavyweight contender Daniel Cormier is leaving no stone unturned as he prepares for his final professional fight which will take place in August with the UFC Heavyweight Championship on the line. Also up for grabs will be the bragging rights, as it is the third time he will face Stipe Miocic. The duo has shared the previous 2 encounters. 'DC' is so keen to make up for last time's loss, that he is training even harder despite an injury. 
Daniel Cormier hurts his eye
On ESPN's 'DC and Helwani', the duo discussed the new addition at the top of the fighter's left eye. "I got a little something right there. Training man. I got cut, I got cut over the eye a little bit. Thiago got me."
Furthermore, he opined that using small gloves and actually sparring is real training. "Yea, I got a little black eye. We were sparring and uh…look man a lot of guys use the small gloves and they like just touch each other. You're not training, man."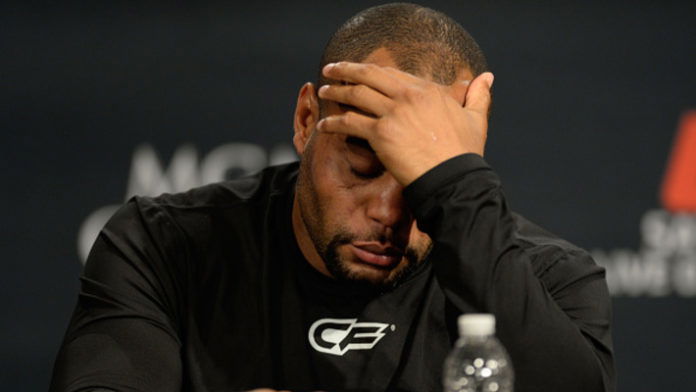 In this regard, he reveals that he wants his sparring partners to actually hit him. This helps him in training his reflexes for a real fight. "So me, when I use the small gloves, I'm like hit me. Like actually hit me, so that I have to move my head, so that I have to use my wrestling. Hit me at almost 75-80% so that I feel it if I don't do what I'm supposed to be doing." 
Injuries won't slow Cormier down
Further, 'DC' went on to reveal exactly what happened. He says he nailed an inside leg kick and stopped to admire his work. As he pauses, he became a stationary target, and ate a right hand that opened him up. However, this doesn't bother him as he conveyed, "It just means that we're rocking and rolling baby. I love to fight."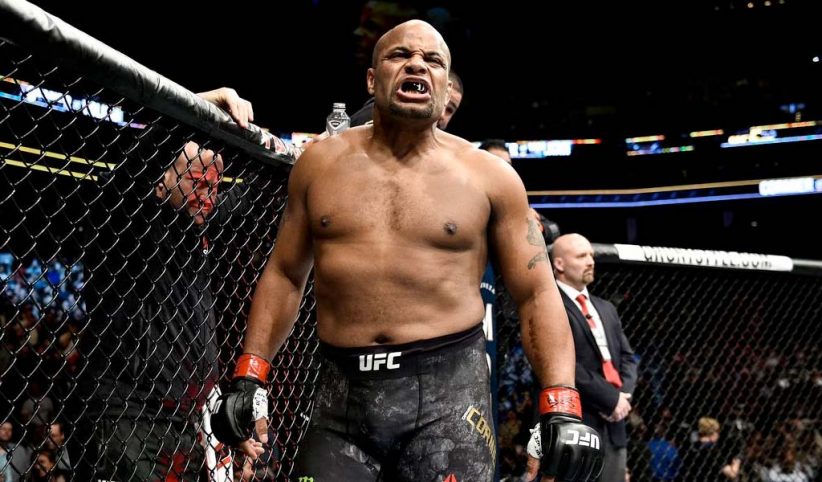 Unsurprisingly, the top-ranked Heavyweight contender will continue to train even with the stitches. He said, "I get my stitches out on Thursday. So I'll train all week. I'll tape my head, tape my brow, and stay away from it as much as I can."
However, until then, he will spar lightly. Cormier said, "I'll do a lot of the sparring that most fighters are doing. Everybody's touching and not really fighting."
What do you make of Daniel Coroner's single-minded devotion to avenging his shocking UFC 241 loss?
Continue the conversation on the app, join other MMA fans on MMA Fans App