"I Hope They Get Killed in Street Justice" – Israel Adesanya Outraged Over Brutal Lynching
Published 05/27/2020, 2:50 AM EDT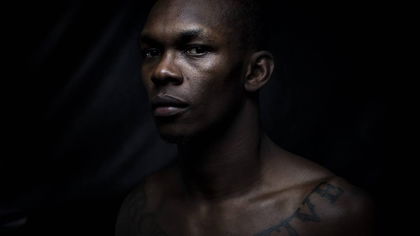 ---
---
Police brutality against people of color in America came to the fore yet again. In a horrifying incident that sent shockwaves amongst civilized societies all over the world, an officer of the Minneapolis PD suffocated a fellow human to death. UFC Middleweight Champion Israel Adesanya couldn't contain his outrage over the incident.
ADVERTISEMENT
Article continues below this ad
Israel Adesanya expresses outrage over a brutal lynching 
The UFC Middleweight Champion did not mince his words one bit. There is disgust oozing through every single syllable of his message. 
ADVERTISEMENT
Article continues below this ad
He wrote, "I hope they get killed with street justice. Seen the video and he has zero care for the man's life even when urged by bystanders. Power hungry f**k. In Nigeria they'd throw a tire around him so when they set him on fire it'll burn longer. F**k this c**t and his pie face partner."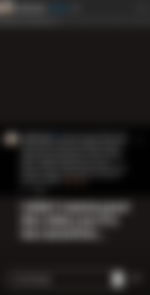 'The Last Stylebender shared the videos on his story too. However, he did warn viewers that it was sensitive.
"I didn't wanna post the video cuz it's too sensitive…"
In the first video, a man is pinned down by an officer who has his knee is atop the side of the man's neck. The man, identified as George Floyd, desperately says, "I'm about to die."
The cop gives him a shocking answer, displaying a complete lack of apathy whatsoever. "Relax."
Following this, the man once more pleads his case, "I can't breathe. They're going to kill me. They're going to kill me, man."
ADVERTISEMENT
Article continues below this ad
The second video highlights that humanity still prevails in some corners. It shows bystanders urging and pleading with the law enforcement authorities to let the man go. This is because he was motionless. "He's not responsive now," said a panic-stricken voice. Another onlooker cried out, "Does he have a pulse? Check his pulse!"
Adesanya concluded by elevating the tragic incident above race. He wrote, "if this s**t don't make you sad or make your blood boil, know I don't f**k with you at all also you a b***h. I don't gaf about race, you have no empathy in your soul. 
As per the latest news, the Minneapolis PD fired all 4 officers involved in the murder. 
ADVERTISEMENT
Article continues below this ad
"I Like The Guys That Are Smart"-Georges St-Pierre Praises Israel Adesanya