"I Like The Guys That Are Smart"-Georges St-Pierre Praises Israel Adesanya
Published 05/26/2020, 11:59 AM EDT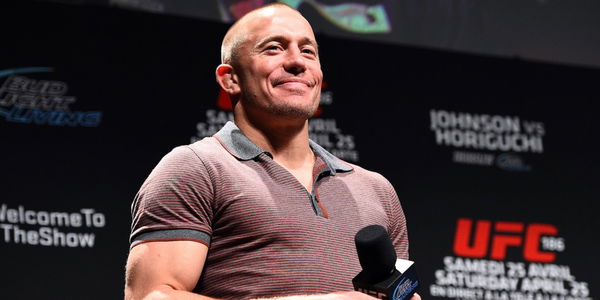 ---
---
MMA legend Georges St-Pierre has heaped praises on several current MMA fighters. The Hall of Fame-bound Pierre revealed his select list of fighters who command his respect and attention. Georges said that he's a big admirer of Israel Adesanya, comparing him to boxing legend Sugar Ray Leonard.
ADVERTISEMENT
Article continues below this ad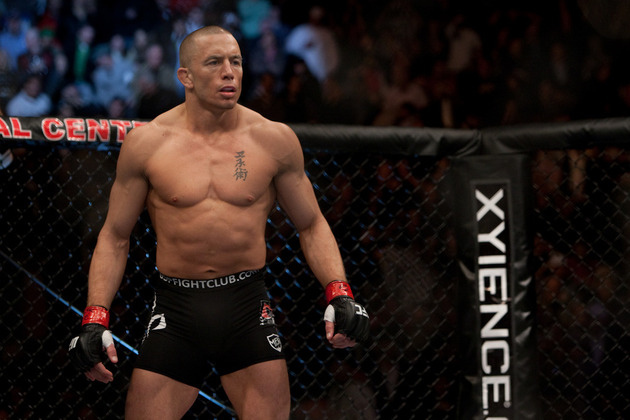 READ : "Triple C is Out".-Henry Cejudo Officially Retires from MMA
ADVERTISEMENT
Article continues below this ad
"He's a fantastic striker"-Georges St-Pierre
"I'd watched a little bit of his kickboxing and he's a fantastic striker. He's incredible. He's a clever guy and the way he fights is very smart. I like his style. I was a big fan of Sugar Ray Leonard in boxing for the same reasons. Just a very smart guy. Some guys have the one-shot power that can kill someone. Some guys have the athletic ability and are smart. I like the guys that are smart. They are athletic but the brain is the most important part of their game. It's like Bruce Lee said, to be a complete martial artist, one style is not enough, you have to have everything and that's the type of fight I like to watch."
GSP has been posting regular workout videos on social media and revealed he's still in great shape to return to the Octagon. George retired in 2017, defeating Michael Bisping for the UFC middleweight title. GSP heaped praise on another recently retired fighter Henry Cejudo.
"Look what he achieved, from Olympic gold to Golden Glove boxing then two belts flyweight and bantamweight in the UFC. Cejudo and guys like Jon Jones, they are creative, and that's what's great about this sport. And the top welterweights, like Kamaru Usman and Colby Covington. I like to watch the guys who create a lot of drama and tension. Even though I am not like that, I like to watch it just for the fun of it. It makes the build-up interesting."
GSP is often considered the greatest MMA fighter of all time. With 'rush' in great shape, fight fans are hoping to see him return to the octagon one last time.