"I Never Got My Fair Due Shot at 155" – Jorge Masvidal
Published 03/18/2020, 4:45 PM EDT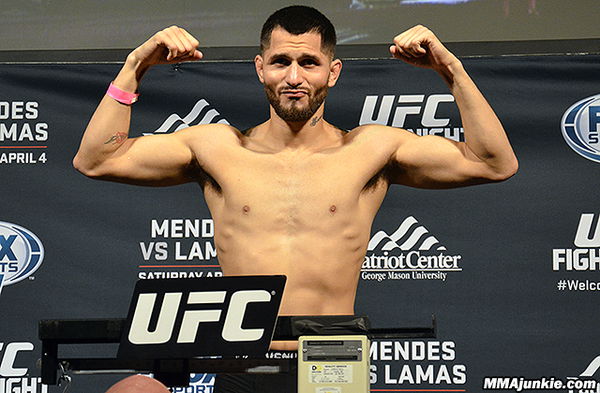 ---
---
Despite being on the verge of a title shot, Jorge Masvidal is open to the possibility of moving down a weight class.
ADVERTISEMENT
Article continues below this ad
At 35 years old, it seems like Jorge Masvidal has reached the peak of his career. He is in great shape and more popular than ever. However, this was not always the case. Before his fight with Darren Till, many referred to Masvidal as a "journeyman" fighter. But after he knocked out Till, he gained a lot of attention from the media.
Since then, he had an exponential rise in the UFC. From knocking out Ben Askren in five seconds to claiming the BMF championship, there are no signs of him stopping anytime soon. Masvidal's next fight will probably be for the welterweight championship against Kamaru Usman.
ADVERTISEMENT
Article continues below this ad
Jorge Masvidal entertains the idea of moving down to lightweight
For those who are unaware, Masvidal has switched weight classes multiple times in his career. He is 5-2 in the UFC's lightweight division. In April 2015, he had his last fight in the lightweight division against Al Iaquinta. From then onwards, he moved up to welterweight.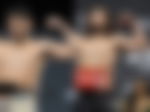 With his recent success at welterweight, it is hard to believe that he will move back to lightweight. However, on his YouTube channel, Masvidal said that the option is open but under certain conditions.
"I would just have to be rewarded so motherf*****g handsomely for me to drop down to '55 and compete with anybody."
ADVERTISEMENT
Article continues below this ad
"I felt like I never got my fair due shot at 155….. they never gave me a shot to fight a top-10 guy and I beat a lot of good guys when I was down there, in the UFC, as well."
As a prizefighter, Masvidal will fight anyone if the money is right. He said, "The moolah is going to talk man."
But moving down to lightweight at this point of his career may not be a good idea as it will be a tough weight cut for "Gamebred". Masvidal has packed some serious muscles since his move to welterweight. Apart from that, he could potentially jeopardize his title shot at welterweight. Even Masvidal agreed that he is not the same person at lightweight.
ADVERTISEMENT
Article continues below this ad
"At 6 per cent body fat, so I don't have a lot of room to play with to still get to 155."
Would you like Jorge Masvidal to compete at lightweight again? If yes, who would you like him to fight?